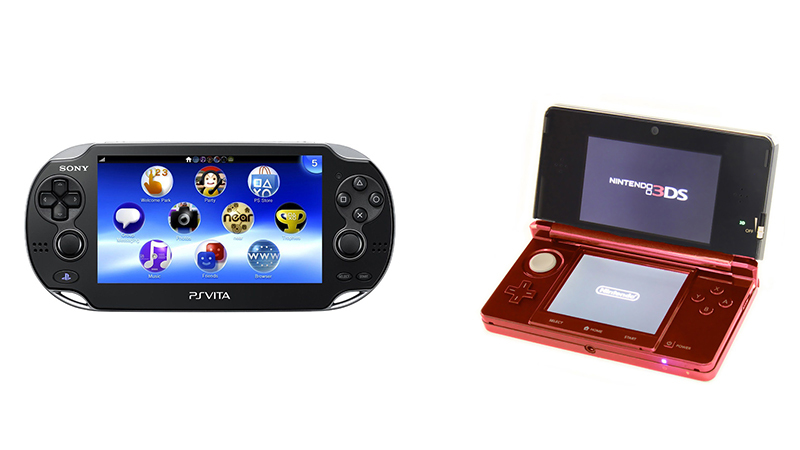 In the years since the advent of the iPhone and iPad, the world of handheld gaming has changed dramatically. Smartphones and tablets have made it easier and cheaper than ever to get compelling games when out and about, and the era of gaming handhelds seems to be approaching its end.
With that said, both Nintendo and Sony still have dedicated gaming handhelds out there, and both offer experiences that just can't be beaten by non-dedicated hardware. Here's a look at both for buyers in the market for a dedicated mobile gaming machine.
Nintendo 3DS
Nintendo's handheld history goes back quite a ways, and the same magic that helped the company catapult its Gameboy to mainstream success applies to the 3DS. The 3DS provides many of the same benefits that typify Nintendo hardware. Reliability, battery life, durability, and ease of use are all still very much true of Nintendo's 3DS.
The device's built-in, glasses-free, 3D screen provides the ability to play games in stereoscopic 3D with no extra accessories. The effect works really well and offers a novel experience – providing users don't mind the slight hit to battery life that comes with it. The device also has some unique online features, most notably StreetPass. At all times, the 3DS will try to communicate with any other 3DS around it. Whenever it manages to do so, it will swap some simple information with its long lost relative, sharing your Miis and allowing users to learn a bit about the could-be friends they may pass in their travels.
Of course, all the features in the world won't make up for a lack of games, and in this area, the 3DS delivers. With classic Nintendo favourites like Mario Kart, Mario and Luigi, and New Super Mario Bros., there are endless amazing games to play.
PlayStation Vita
The 3DS isn't the only choice in handheld gaming, however. For users looking for a device a little more powerful, a little more capable, and a little more mature, Sony has an incredible and gorgeous device. The PlayStation Vita totes an incredibly strong CPU, dual analogue sticks, and both front and rear touch to give it an arsenal of tools that deliver a full, true-blue gaming experience on the go.
Big, heavy, cinematic titles like Killzone and Uncharted are complemented by indie favourites like Olli Olli, Hotline Miami, and Rogue Legacy and Japanese gems like Persona 4 Golden and Final Fantasy X. With its wide array of titles and the ability to play PlayStation 4 games over Wi-Fi, the Vita offers mature gamers an unrivalled mobile console. The free games that come with a PlayStation Plus subscription also make up for the extra price of the premium hardware and memory card.
Conclusion
Ultimately, the decision of which handheld to buy comes down to two main criteria: what your friends have and what systems you already own. If everyone you know has a 3DS, you'll probably want to follow suit. Likewise, if you already have a PS4, you'll want to stick with the family. No matter what you decide, you'll have a huge library of great titles to play and an innovative gaming experience designed with the user in mind.