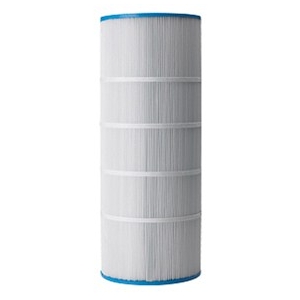 Any pool owner will know that one of the most important factors when getting a pool is having a sufficient cleaning and filtering system. Pools, whether outdoor or indoor, will always accumulate dust and debris even when not in use. Replacing the water in a pool would be costly and time consuming, so to keep the pool water clear and clean, filters are needed in order to maintain a safe swimming environment.
There are a number of different types of filtration systems available, one of which is using cartridge filters. This guide will outline some of the key features and considerations when purchasing a filter cartridge, as well as all the necessary information about how to purchase one on eBay.
Keeping a Clean Pool
There are a few steps that can be taken to make sure that a pool stays cleaner for longer, and that filters last for longer:
· Shower before using the pool – this is not only for the sake of cleanliness; having a shower removes any dirt or lotions that could make the water greasy or clog up the filter.
· Tie up or cover hair – hair is one of the major things that clog up filters. Tying it up can mean that less falls out into the pool, saving the filter from getting too gnarled up.
· Keep covered – when the pool is not in use, make sure that it remains covered. This is especially relevant if it is an outdoor pool, as it can keep any unwanted debris or creatures from entering the water.
· Skim the water – before and after entering the pool give the water a skim. This will remove any floating debris and prevent it from entering and potentially blocking the filtration system.
These useful tips can save time and money when it comes to replacing and purchasing filters.
Types of Filter
There are three main types of filter, and each fits into an overall filter system. Filter systems work by drawing water out from the pool and through the filter, removing any dirt or debris, before passing it back through a heater and into the pool. The type of filter will depend on the type and size of the pool. Below are the three main types and a brief summary:
Cartridge Filter
Cartridge filters are accordion-shaped (to increase the surface area) devices that sit in a central housing unit. They are usually made of spun polyester on a hard PVC core and can be removed, cleaned and replaced relatively easily. These types of filters are increasingly popular, and they can filter almost any size of domestic pool making them widely available. Water is drawn from the pool and through the spun polyester into the PVC core and back out again. Cartridge filters can filter very small particles which make them popular, and whilst they are initially quite costly, they last for a long time and can be cleaned and replaced easily.
Sand Pool Filters
Sand pool filters are the most widely used type of filter as they are initially very affordable to purchase. In this system, sand is used to filter the water that is pumped around the filtration system. Whilst effective at cleaning most particles from water, the very miniscule particles will sometimes pass through, meaning they're not as effective as other methods at keeping the minute particles out. To clean the sand filter, water must be backwashed out and removed from the system, which means that both the water and pool chemicals will be wasted.
DE Filters
Diatomaceous earth (DE) filters are the most advanced and as such the highest-priced type of filter system. It is composed of tiny diatom (extinct microbe) skeletons which are compact to give an extremely efficient means of filtering pool water. The initial setup costs are relatively low, but the diatomaceous earth must be replaced fairly regularly thus making it more expensive in the long run. The material is cleaned using the same means as the sand filters, with the water having to be backwashed and then removed.
Filter Size
The size of the filter needed will depend not only on the size of the pool and volume of water it contains, but also the size of the pump that is operating the filtration system. The below table shows a rough guide to the size needed for each filter based on the size of the pump:
Filter Size for Different Pump Sizes (Sq Ft)

Pump Size

Flow Rate

Sand Filter

DE Filter

Cartridge Filter

1.0 HP

50

3.4

36

150-200

1.5 HP

65

4.3

48

300

2.5 HP

105

7.0

72

500

3.0 HP

120

8.0

84

600
This is only a rough guide, and the manufacturer's instructions should always be consulted before purchasing a filter.
Buying Considerations
There are some factors that should be thought upon before making the purchase of a filter. These are:
Cost
Cost will be a big factor when deciding on which type of filter to purchase. Costs vary between types, so be sure to research not only the initial set up costs, but the cost of maintaining and replacing the parts and filters themselves. It's always a shrewd idea to come up with a budget for all the different aspects of a pool and filter system, and a target can always be saved towards.
Condition
Whilst most people will prefer to purchase their filters from new, it is certainly possible to purchase those that have already been used, either because they have life left in them or for the parts that they have if repairing or replacing them. Used parts can often be a cost-effective means of purchasing the desired item.
Buying a Cartridge Filter on eBay
The website eBay offers a wide range of filters and pool equipment, which can be located under the Home & Garden region in the Pool, Spa and Beach category. After arriving here, a keyword search can be done, or some of the site's features can be utilised:
Left-hand Refinement
To the left of the page there will be a list of options that can be refined down, meaning that only the relevant items will be displayed. Multiple refines can be selected, including price, condition and brand. This allows users to narrow down by the specifics they are looking for.
Product Listing Pages
After making all the necessary refinements, there will be a list of relevant products remaining. By clicking on one of these products, the product listing page will be opened. This will give a more detailed overview of the product, including a description, image gallery and other relevant information. It will also provide the seller's name and buying or postage options.
Sellers
It is possible to see the seller's information and rating, as well as to contact the seller should there be any questions or issues. When it comes to ratings, customers can see the feedback that other sellers have left when dealing with the seller. This includes a rating as well as comments.
Bidding and Buy Now
Once a desired product has been found, there will be listings that are either registered as auctions or buy it now. Auctions work just like regular auctions; bids can be placed within a time limit, with the highest bid winning. There is the function to place a highest bid, with additional bids can be added if the original one is outbid. 'Buy it now' sales offer the opportunity to buy the product outright. This is a good way of securing an item immediately.
Conclusion
When it comes to pool filters there are a number of quite distinct options. Buying cartridge filters is a sensible and cost-effective choice, and when shopping for one, eBay is a great place to find everything needed. The site has abuyer protection programme which means that users can securely shop and find the items they need.