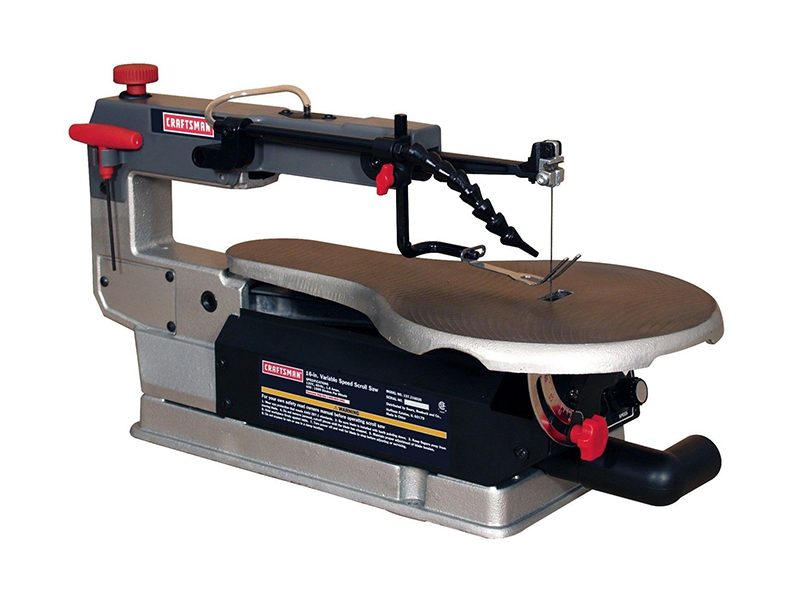 Contractors and construction professionals have long known the benefits of owning good power tools, but the DIY worker might feel overwhelmed with the bevy of tools available for purchase. These are a few primary power tools that should be basic staples in the kit of anyone who wants to perform simple home improvements quickly and with ease.
Power Drills
Power drills are designed to drill holes, drive screws and fasten bolts. With the correct bit, a power drill will drive through wood, metal or masonry. A buyer can opt to purchase a battery-operated power drill or an electric, corded variety. Both types come in three kinds of grips (the pistol grip, the T-handle grip, and the right angle grip) and are available from online retailers like eBay.
1. Pistol Grip Drill
A pistol grip drill is the most common type of power drill. It resembles a pistol with a finger trigger to control the drill's function. Some pistol grip drills also feature a trigger lock so the user does not need to compress the trigger for an extended time period.
2. T-Handle Grip
A T-handle grip drill is usually used to drill through a variety of hard surfaces such as masonry and concrete. The T-handle design lets the user hold the drill with two hands for an extended time period. Using both hands to handle the drill also lets the user exert more force when pressing the drill against hard surfaces.
3. Right Angle Grip
On a right angle grip drill the drill head is located to the right of the drill case to allow the user to position the drill in tight, awkward areas.
Power Saws
Two important things to consider when picking a power saw are voltage and teeth per inch (TPI). The higher the voltage of the power saw, the more power it will exhibit. The greater the TPI level, the finer the blade cuts. Eight types of power saws stand out as must-have hand tools for most home owners.
1. Scroll Saw
The thin bladed scroll saw allows the user to create intricate ornamental cuts. Scrolls saws are widely available as small table top saws that do not take up a great deal of room.
2. Band Saw
A band saw is a large stationary power saw that cuts through a wide array of material such as wood, metal and tile. It also has the ability to make precision cuts.
3. Jigsaw
A jigsaw cuts through a variety of thicknesses with ease. It is also used to create angles and extreme turns for ornamental wood or metalworking.
4. Circular Saw
A circular saw is hand held and cuts a straight line through most material. It's an ideal way to cut up boards or other material quickly and efficiently. Most circular saws are corded, but some are battery operated.
5. Reciprocating Saw
A reciprocating saw is a hand held power saw that is used to cut wood, drywall, piping and just about any other household surface that needs a hand cut. It is available in corded and battery-operated varieties.
6. Mitre Saw
A mitre saw is large and stationary. It is used to make angled cuts with amazing precision.
7. Table Saw
Table saws are available in a wide array of sizes to get the job done. They can cut through thick or thin surfaces. Table saws are stationary and usually take up a great deal of space.
8. Tile Saw
A tile saw is used for cutting through tile. It is usually a portable saw, but some varieties are larger and stationary.
Power Sanders
A power sander lets the user create a smooth surface on wood or other material quickly. A palm sander fits in the palm of the user's hand and makes as small project a breeze. A large belt sander is designed to quickly smooth huge pieces of wood.
Power Routers
A power router can create decorative edging in wood surfaces. A basic power router will quickly fashion dado, dovetail, and V-grooves onto wooden surfaces to create intricate patterns. Two types of routers are available: the fixed-base and the plunge. A fixed base router is mounted on a base and is used in one location. A plunge router is large and often difficult to manoeuvre or handle but does not need to be mounted on a stationary surface.
Power tools take away the basic effort that is typically required by other conventional non-power tools, while a properly stocked power tool kit helps DIYers complete their projects quickly and efficiently.