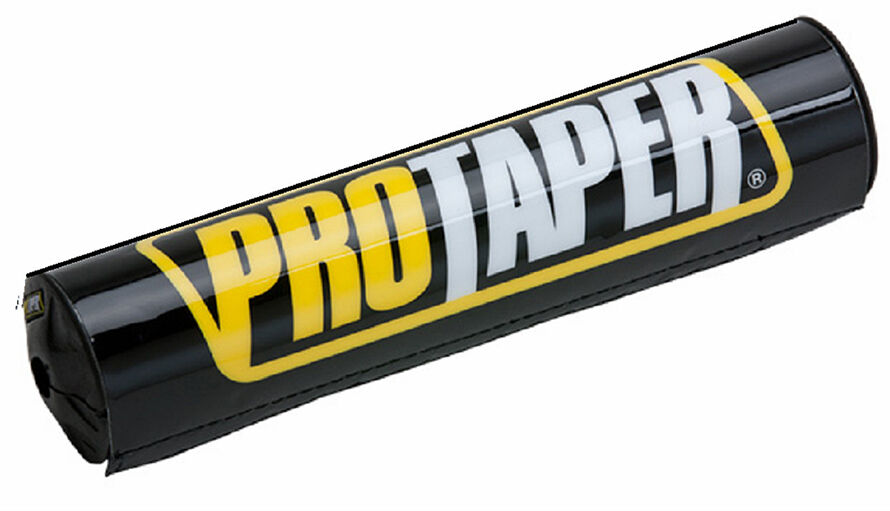 Purchasing Pro Taper handlebar pads for a motorcycle can make the bike more comfortable to drive, but most buyers should research the pads before buying. Pads produced by Pro Taper are for specific purposes, such as different types of motorcycles or different types of crossbars. Buyers can look into the different styles and types before buying and then make a decision. Many Pro Taper pads are also special edition, with the manufacturer releasing different designs and patterns regularly. As a result, buyers can choose based on function, padding, and physical appearance rather than simply choosing pads based on fit and quality.
Choosing Pro Taper Handlebar Pads
Pro Taper makes both grips and pads, and buyers can choose to buy both products at once if needed. Pads differ from grips in that grips go on the end of handlebars for traction, while pads cover a crossbar in the middle and protect the rider in case he or she slides forward or bumps into the crossbar when stopping or riding. As a result, most Pro Taper crossbar pads are quite literally pads made of cell foam that go over the crossbar. Most Pro Taper designs also include different colour combinations and, sometimes, special edition patterns as well, so buyers can choose a Pad Taper grip or pad according to preferred style.
Pro Taper Handlebar Pad Shape
Pro Taper produces handlebar pads in square and round shape but, for the most part, this does not matter a great deal for fit and comfort. However, round pads are considerably slimmer than square ones, making them a better choice for a smaller bike or a bike with less room between the crossbar and the seat. Square pads are larger and may offer slightly more protection on a larger bike, but the additional padding does offer minimal advantages so this is mostly a style consideration.
Pro Taper Handlebar Pad Budget
The price of Pro Taper crossbar pads may vary with design, thickness, and branding. Special editions usually sell for more than standard Pro Taper branded pads, so buyers who are on a budget can choose to go with basic options. It may also be possible to find deals on Pro Taper handlebar pads, although they might not always be on sale or discounted. Anyone who also needs a new handlebar can save money by purchasing their handlebar and Pro Taper pads together, as bundled kits are usually a good deal. The downside is that purchasing a set with a handlebar and pad does limit customisation options.
Pro Taper Handlebar Pad Colour and Style
Pro Taper offers a great deal of customisation to bikers. Most Pro Taper pads come in a number of colour combinations plus special editions' prints and brands. For example, some of Pro Taper previous branded handlebars include Rockstar Energy, Skullcandy, and Metal Mulisha. Buyers can also choose between square and round pads, and sometimes choose the thickness of the pads. These are all personal considerations and buyers can choose a product according to the grips on the bike, the seat on the bike, or just the style.
Considerations When Buying Pro Taper Handlebar Pads
There are a couple of things to keep in mind when purchasing handlebar pads of any kind, and that also holds true with Pro Taper pads. For starters, Pro Taper pads are 100 per cent high-density foam. They do not have liquid gel or other type of shock absorber inside, meaning that they are more durable and more affordable, but offer slightly less protection compared to other pads. However, unlike standard gel wraps for handlebars, foam pads are all one piece, meaning that they are easier to install and easier to remove.
Grip Glue
Pro Taper pads actually feature a spiral interior that does help to keep them in place better than standard push-on pads. However, many people still prefer to ensure that their pads stay attached by using a glue or adhesive. In this case, a standard grip glue, such as the one sold by Pro Taper, does the trick for permanently gluing the pad on. For anyone who would like to change the pad in the future, gluing it on is a bad idea because it can be extremely difficult to get off.
Distance Between Grips
Most bikes feature a standard distance between the grips but it is a good idea to measure the distance to make sure that the pad fits before buying it. Another option is to upgrade a bike without a crossbar to full handlebars, as many riders actually prefer the look and feel of crossbars. However, many bikes including ATVs and dirt bikes, already come with handlebars so this usually is not an issue.
Replacing OEM Handlebar Pads
Many people also purchase handlebar pads to replace the OEM options. Pro Taper pads are a great deal thicker and larger than most standard OEMs, including the ones that manufacturers issue with some models of bikes. Therefore, buyers should keep in mind that the handlebar is bulkier after the installation of Pro Taper pads.
How to Buy Pro Taper Handlebar Pads on eBay
Purchasing Pro Taper handlebar pads is easy as you only have to consider the size, style, and shape that you would like. Pro Taper handlebar pads are available in a variety of styles on handlebars, glue, or grips, and then simply make the purchase. Finally, consider the cost of shipping and the delivery time, and buy your new Pro Taper handlebar pads. Install the new pads and enjoy your bike even more.