Shopping for the right projector shouldn't be difficult - but with money involved, you would definitely need to be more cautious. Moreover, with such a dramatic difference in prices for a home theatre in the market, it only gets confusing. Undoubtedly, anyone would prefer to get more 'bang for their buck,' generally speaking.
However, some projectors are so low priced, that it just seems too good to be true.
You may think, 'Maybe it would be safer to go with the much higher priced unit. There would be much more features… right?'
At Elinz Electronics, we're ready to prove that with such an improvement in technology in the world today, this may not necessarily be true. To do so, we'll be comparing our HTPROJECTOR, HTLED800 and brand name, SANYO Projector.
Elinz HTLED800 Elinz HTPROJECTOR Sanyo PLV-Z3000*
Price $369.00 $289.00 $2,295.00 - $2,495.00
Warranty 1 Year 1 Year Limited warranty - Parts and labor - 3 years,
Limited warranty - Lamp - 90 days
Bulb Lifetime 20,000 hours 8,000 hours 2, 000 hours – 3,000 hours
BluRay ability Yes Yes Yes
Output 1080P 1080P 1080P
Colour Options Black or white Black or white White
Weight 3KG 6kg 7.8kg
Ansi lumen 2,000 2,000 1,200
USB/SD card slot Yes Yes No
BONUSES Music2FM, HDMI cable included, 1xFREE SPARE LAMP and Remote included
dust proof engine, remote included 1x FREE HDMI cable, remote
Even when looking at the designs of these units, the HTLED800 and HTPROJECTOR put up a good fight.
HTLED800: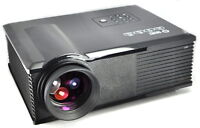 HTPROJECTOR:
Sanyo PLV-Z3000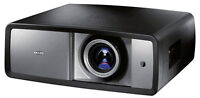 As we can see, low priced projectors don't necessary mean sacrificing a lot of features. Money is hard to come by as it is – if it's going to give people the same results, why not save some money?
If you have any enquiries, feel free to contact our customer service on 1300 881 773, or send us an email. Our staff could not be any happier to help!