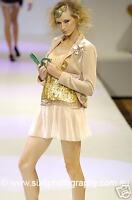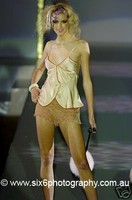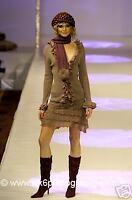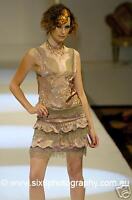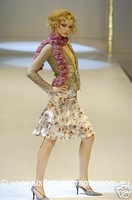 We all know and love Alannah Hill's luxurious, dainty and extravagantly feminine clothing...but how do we buy pieces, mistake free? Here are some pointers:
The age of Alannah Hill clothing can generally be determined by looking at the tag. Blue tags are recent designs sold in Alannah Hill boutiques within the last five years (approximately). Creme tags are older and maroon tags even older yet.
Blue tag: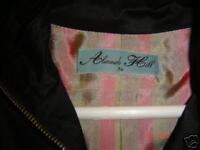 Creme tag: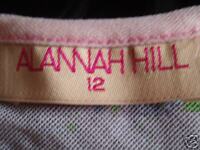 Maroon tag: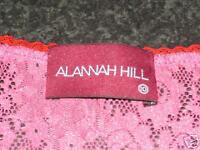 Be sure to ask about the condition of the item. Because many pieces are made of silk with delicate beading and embroidery, they must be treated with care.
Sizing varies widely across seasons, but generally, the blue tags are a larger cut compared to the creme tag pieces. The creme tag pieces are cut slightly on the small side, so if you fit size 12 normally, I would recommend purchasing a size 14 creme tag piece.
Most Alannah Hill pieces have a unique name, for example: Sex in the Moonlight skirt, Nothing but Trouble suit, I Spotted You cami
Alannah Hill shoes are of exceptional quality, they are generally all leather lined and leather soled.