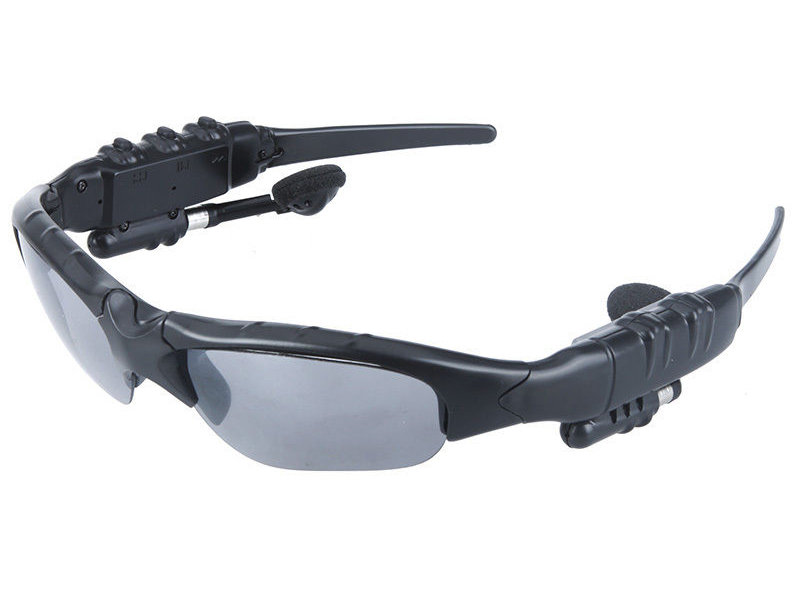 For athletes that practice their sports outside, sunglasses are a necessity. Sports-style sunglasses can protect an athlete's eyes from the sun and improve their performance in the game. Before purchasing sunglasses, shoppers can learn more about lenses and frames to help them make a good decision. Additionally, they can explore the many buying options from retailers including websites like eBay.
Why do Athletes Need Sunglasses?
Athletes spend a lot of time outdoors practicing their sports. Spending an abundant amount of time outdoors means they may encounter excessive sun exposure. Most people recognize that the sun can harm their skin, but it can also damage the eyes. Sunlight contains UV rays, which doctors have linked to cataracts, macular degeneration, and other conditions. Regardless of the season or the activity, participating in outdoor sports without sunglasses exposes athletes to damaging UV rays.

How do Sunglasses Protect the Eyes?
Sports sunglasses protect the eyes from UV exposure. Although some styles offer limited protection, other designs filter out all of the sun's damaging rays. Some people believe that darker lenses are more protective. While that's sometimes true, it's not always the case. Sports sunglasses have coated lenses that create extra sun defense. In addition, there are certain designs, like wraparound sunglasses, that offer coverage from nearly any angle.

What are Protective Lenses?
A protective lens features blue blocker lens technology, a polycarbonate design, or tinted coatings.
Blue Blocker Lenses
Blue blockers filter out blue light also known as visible radiation. Some studies connect blue light to the conditions, like macular degeneration or cataracts, that UV exposure causes.
Polycarbonate Lenses
Athletes gain maximum protection with polycarbonate lenses. The lenses are lightweight and durable. Although polycarbonate lenses are resistant to shattering, they tend to scratch.
Lenses with Tint
Tinted lenses come in various shades and colours, which are designed for certain situations.
The table below highlights their differences and ideal scenarios for use.

Colour

Description

Activities

Yellow or Orange

Boosts colour contrast and reduces blue light. Good for overcast days.

Cycling
Hunting
Shooting
Skiing
Snowboarding
Snowmobiling
Tennis

Amber or Red

Intensifies contrast and improves depth perception on bright and overcast days.

Cycling
Fishing
Hunting
Shooting
Skiing
Snowboarding
Snowmobiling
Water sports

Dark Amber, Copper, or Brown

Refines contrast. Good in one-color settings like the ocean or a golf course.

Baseball
Cricket
Rugby
Football
Cycling
Fishing
Golf
Hunting
Skiing
Water sports

Green

Slight contrast improvement.

Baseball
Cricket
Golf
Skiing

Grey

Great for bright days.

Most outdoor activities
Frames for Sport Sunglasses
Athletes can choose a design based on their lifestyle. Different activities require special features. Athletes should explore the differing styles and their characteristics before making a decision.
Wraparound Sunglasses
Wraparound sunglasses fit snugly and provide protection for most angles. This design is perfect for non-contact athletes like cyclists and runners.
Flip Sunglasses
In sports like cricket or baseball, flip sunglasses allow athletes to change lenses fast by flipping them up. This lets the athlete alter their lenses based on their varying light exposure and environment.
Shields
Shields are a great choice for tennis and racquetball players. They have wraparound lenses with a four-sided design. The bases of the lenses are typically rimless, but the glasses provide excellent protection from the sun as well as glare. Players will have a full view of the court as well as clear peripheral vision.

Purchasing Sports Sunglasses on eBay
There are many sunglasses to choose from, especially from an online retailer like eBay. On eBay, there is a massive list of options from many manufacturers. To start looking for the perfect pair of sports sunglasses, begin with a search. Type a keyword like "lens", "tiny", or "frame design" into the search bar and begin. To see all of the options available, start with a general term like "sports sunglasses." From the initial selection, filter the selection by including specific features in the search.
When browsing sports sunglasses on eBay, assess the seller and the product description closely. In addition, scan the seller's feedback and weigh how other buyers rated their experience. Remember to read the past listings to make sure that the product fits the need. By reviewing the seller's previously listed products, buyers can ensure that they're purchasing an authentic brand of sunglasses.

Conclusion
While participating in outdoor sports, it's important to wear sunglasses. They can protect the eyes and enhance the athlete's performance. Without correct protection, athletes expose themselves to harmful UV rays and potential injury. By learning about sports sunglasses before purchasing, buyers can choose the right pair for their specific needs.
Sports sunglasses are usually available at any sunglasses retailer. In addition, buyers can browse the enormous selection of new and used sports sunglasses on sites like eBay.