DSLR cameras offer photographers more artistic control than ordinary point-and-shoot digital cameras. Interchangeable lenses create the ability to choose the right focal length for each setting, and the quick power-up and rapid frame rate allow users to capture those once in a lifetime split-second images.
The DSLR camera is a fantastic gift idea for any photographer, from the beginner to the professional, but you should understand the different features in order to choose the appropriate model for your wish list.
1
For the Budding Photographer - the Nikon D3300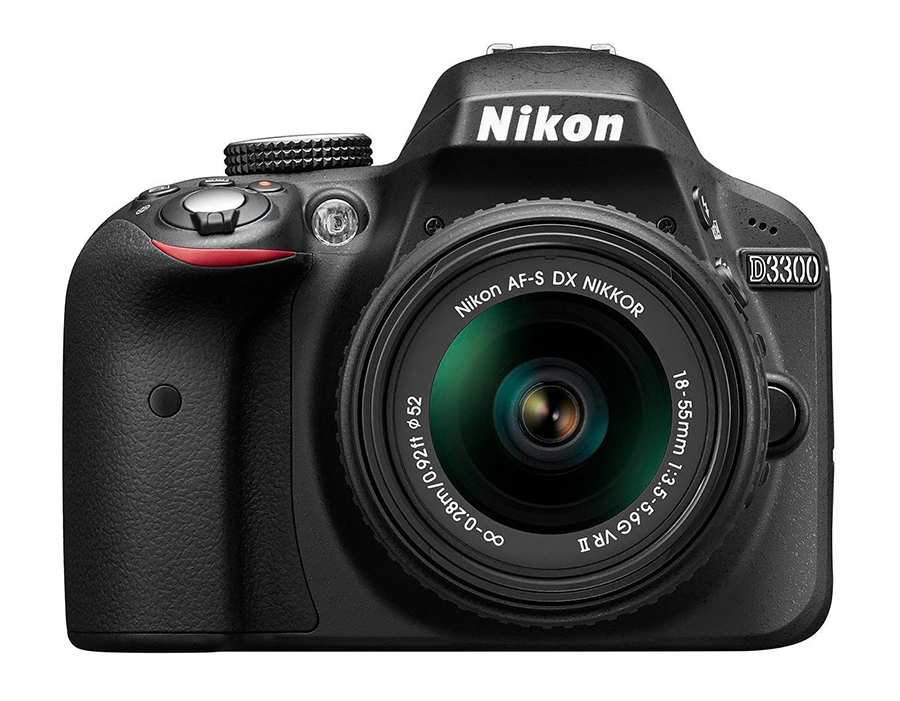 The Nikon 24.3 megapixel D3300 offers standard DSLR features at an affordable price. It delivers sharp images with realistic colours, and it shoots smooth 1080p video at 60 frames per second.
Design
The D3300 weighs 411 grams and has a 3-inch LCD viewer. The most frequently used controls can be easily reached with the thumb during one-handed shooting.
Image Quality
The D3300 performs equally well in bright and dim settings, capturing fine details, rich colours, and accurately exposed highlights and shadows with low levels of noise. The auto focus is quick, and it shoots five frames per second.
Lenses
The kit lens is an 18-55mm, f3.5-5.6 zoom.
---
2
For the Intermediate Photographer - the Canon EOS Rebel T5i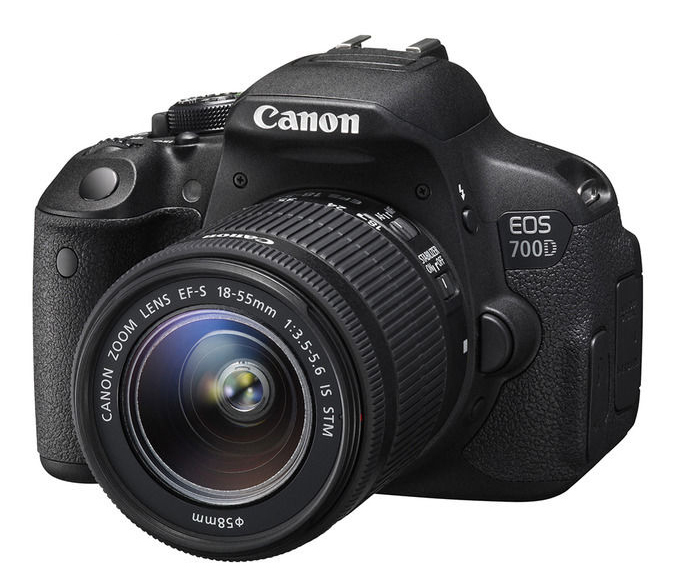 More experienced shooters who are ready for an upgrade in features will appreciate the 18 megapixel Canon EOS Rebel T5i, which comes equipped with a few more bells and whistles.
Design
The compact T5i weighs 499 grams and has a 3-inch, vari-angle, touch-screen LCD viewfinder. Controls are easily accessed on the dial at the back. It powers up in .5 seconds, shoots five frames per second, and it focuses in under a second in both bright and dim light conditions.
Image Quality
Photos are sharp with minimal grain even at high ISO speeds in very low light. Video records in 1080p at 30 frames per second.
Lenses
The available kit lenses are the EF-S 18-55mm f/3.5-5.6 IS STM, or the EF-S 18-135mm f/3.5-5.6 IS STM. The quiet STM eliminates the sound of a focusing lens in a video.
---
3
For the Enthusiast - the Canon EOS 70D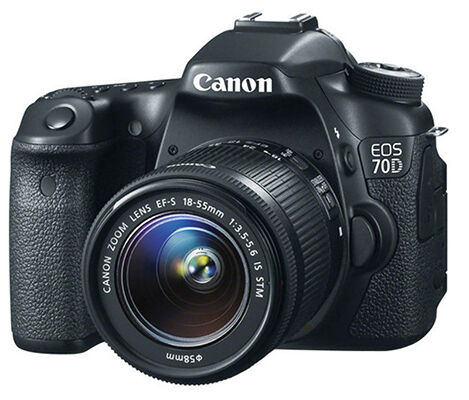 Photography aficionados would be delighted to receive the 20 megapixel Canon EOS 70D. The 70D offers advanced auto focus technology, blistering shutter speeds, and responsive light sensitivity.
Design
The 70D has conveniently located control dials and a 3 inch (7.6 cm) rotating touchscreen LCD. It weighs 671 grams, features a 19-point auto focus system, and shoots seven frames per second.
Image Quality
The 70D's light sensitivity range of up to ISO 25,600 allows it to capture sharp images even in dim settings. With shutter speeds of up to 1/8000 sec, the 70D really shines with action shots. When shooting video, it automatically adjusts focus on a moving subject for more precise recordings.
Lenses
The 18-135mm or 18-55mm zoom kit lenses function well and deliver high-quality photos.
---
4
For the Professional - the Nikon D810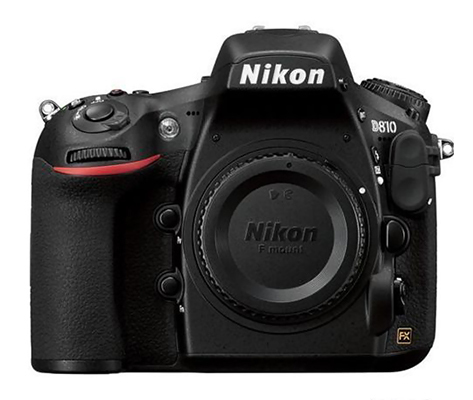 Professional photographers look for extreme sharpness, excellent auto focus, and fast image processing with large files, and the 36.3 megapixel Nikon D810 delivers.
Design
At only 981 grams, the D810 is comfortable to hold. The shutter is smooth and quiet, and the auto focus is quick and accurate. Thanks to a powerful processor, it captures five frames per second for up to 100 frames.
Image Quality
The D810 shoots breathtaking images with accurate colours and sharp details. It shoots full HD video in 1080p at 60 fps and has a built-in stereo microphone.
Lenses
The D810 is compatible with hundreds of Nikon lenses and accessories.
---
5
For the Action Photographer - the Sony Alpha A77 II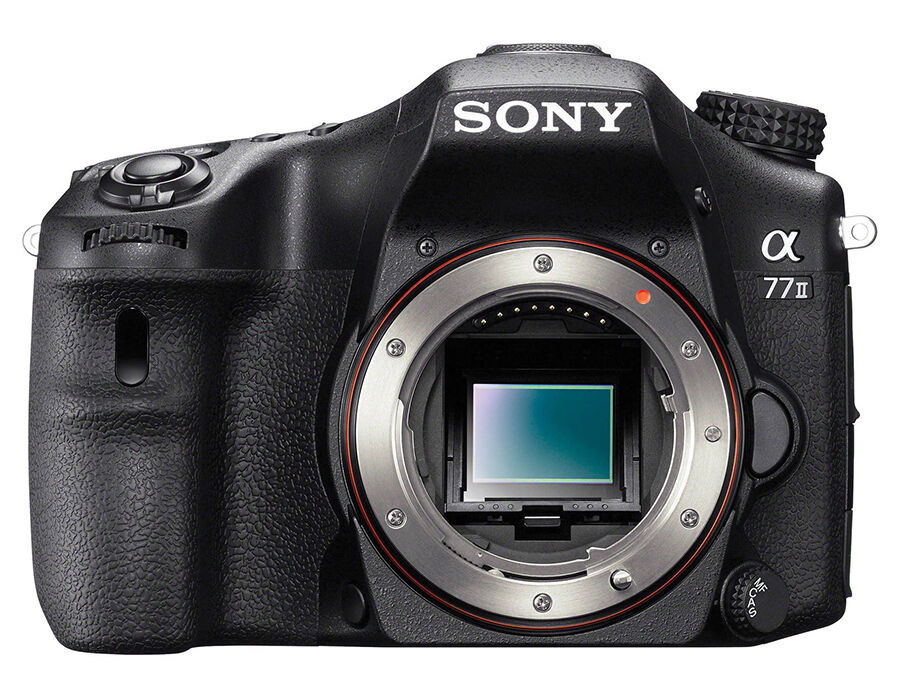 The 24.3 megapixel Sony Alpha A77 II can shoot 12 frames per second for up to 65 frames, so shoppers can give the fastest DSLR on the market to the outdoor sports or wildlife photographer on their list.
Design
The Alpha 77 weighs 647 grams and has a 3-inch tilting LCD viewfinder.
Image Quality
Even with fast shooting speeds, the Alpha 77 produces consistently clear, accurately exposed images with vibrant, realistic colours. However, the image quality may tend to degrade in low light settings, and the noise reduction feature can reduce image clarity as well.