hi everyone :) welcome to the fourth installment of ebay for the average person. Today we are discussing somthing that is dear to my heart Radio controlled Cars and the things to watch out for when buying off ebay.
There are alot of RC's on ebay and some are very cheap but a word from the wise cheap is not good when it comes to Radio controlled equipment


The best brand on the market at the moment. They have three different options which i will describe below
Ready to run\Quick drive:
These are the models that come pre-assembled that only need batteries. If you are after somthing ro race around the street or the house but you cant afford an arm and a leg then R2R is a good option. The catch to R2R is that your upgrade options are limited compared to the XB or Kit Form cars so if you decide it is getting a bit slow then you will be better off buying a new car. (do some research though)
XB
Expertly Built series
These are very similar to the quick drives however you have the options to upgrade the motors and other parts of the car when you feel you can handle the power of the car. One of the big advantages of the Tamiya XB series is the easy availability of upgrades parts off either ebay or your local hobby shop without breaking the bank.
Kit Form
These are more of a challenge because they come in a million pieces and its very much assembly required. Expect to spend a few days putting one of these together not including painting the body. You get by far the best performance from these models and its the one that i always recommend if you have the confidence to read complicated instructions and have the patience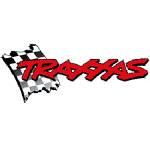 My knowledge is mostly based around Tamiya however If Tamiya is the top Tier of RC's then Traxxas comes in a close second. The cars are more expensive then the Tamiya but with price comes quality when buying brand names (when it comes to RC's anyway).
They look good, go fast and give excellent bragging rights over gloating friends and family members but i would only reccomend this brand if you are confident in your abilities, feel you can handle a fast RC, wont send yourself into bankruptcy ($500+ for the bandit) or end up with a divorce for spending your children's inheritance. Beware though for cars such as the "Traxxas Bandit" you are advised to buy a special charger because the good batteries can be a little temperamental (ask your hobby store for more details)
Ebay no brand RC's
There are plenty of these going around in the 1/10 scale or smaller and to be perfectly honest they are absolutely rubbish. They are cheap and nasty, the controllers are very very sub standard and the cars are sluggish and horribly slow if you are going to buy a Radio controlled car for the kids buy a Tamiya Ready to run (R2R) because its built to last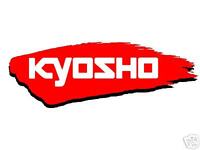 These are High end models mostly based around a nitro powered engine and unless you are highly experienced or filthy rich i strongly suggest sticking with Tamiya or Traxxas because you are looking at about $600+ for a base model without the fuel or necessary accessories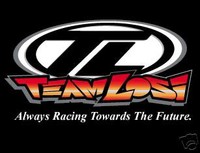 Team Losi
This brand is a bit of a mystery to me because most stores i go to dont stock their products. I am under the impression it is very much a racing class of car and as such very expensive to buy and maintain. Not recommended.
Accessories you need:
Battery for the RC: the price varies from shop to shop but you are looking at $30 or more
Charger: IF you are going for a car on the pricey end of the market consult with your local hobby shop on what your best options for a battery would be as it can make a big difference to the performance of your car.
Kit form cars will require radio gear (remote and receiver) and a electronic speed control this usually sets you back about $130 but should be available from your local hobby shop or Toy world

Please vote for my Guide if you have enjoyed reading it :)