Keep Your Guns Safe by Using a Rail Cover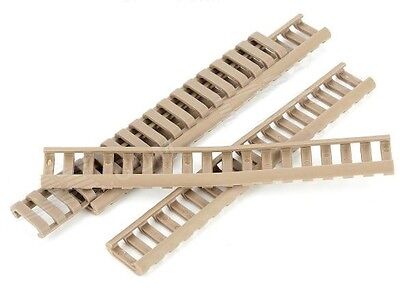 Protecting your gun is as important as practicing shooting with it. There is no doubt that you have to spend a decent sum of money on buying the guns. Hence, it only makes sense that you take every step necessary to keep the guns safe and ensure they last you for some time to come. Only then can you get the best value for money.
One of the ways you can keep your guns safe is by investing a rail ladder cover. This is an oft-ignored piece of equipment that not many gun owners think about purchasing. Instead, they are convinced to spend money on more expensive options like gun safes and boxes. Using a rail cover is one of the few ways you can keep your gun while you are using it.
For one, attaching the covers to your rail ensures that there isn't much impact of heat and fire on the gun. This also enables you to use the gun for a period of time without having to stop. Moreover, the rail space on your gun will remain unused anyway so it is vulnerable to damage. Therefore, attaching the covers ensures that area remains safe as well.
The 7" 18-slot rail ladder covers can be easily adjusted to fit on a 21mm gun. You don't have to spend too much money on buying the rail covers, which makes them a great option for you to check out. It is a given that you would want to keep your guns safe. Buying rail covers is one way to do so.
CLICK HERE
to purchase rail covers