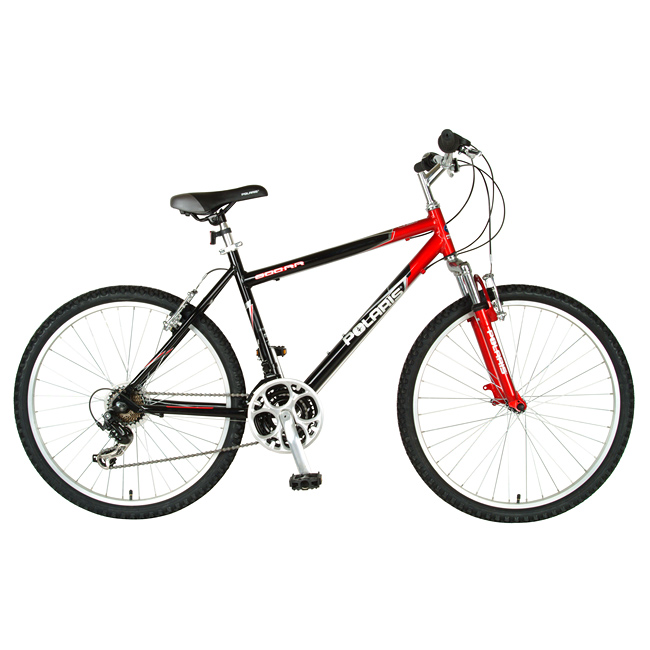 Mountain bikes are the hardier off-road cousins of regular city bicycles. Mountain bikes allow their owners to challenge themselves and their bikes with tough trails and terrain. However, before purchasing a new mountain bike, buyers need to decide where they plan to ride most frequently, which extra features they want, and which brand they prefer.
Some of the most durable, attractive, and popular mountain bikes come from the Raleigh Bicycle Company. Buyers who are fans of Raleigh mountain bikes can purchase them in various brick and mortar shops in their area or online via eBay. However, they should first understand and compare the main features of Raleigh mountain bikes so they can determine which model is right for them and make an informed choice.
About the Raleigh Bicycle Company
In 1887, Frank Bowden founded the Raleigh Bicycle Company, initially located on Raleigh Street in Nottingham, United Kingdom. Bowden's inspiration for the company came when his doctors advised him to purchase and ride a bicycle to improve his health. The bicycle's quality impressed Bowden, so he tracked down the owners and bought their business. Under Bowden's expert hand, the business prospered, and production increased so quickly that he had to buy a larger building. Even though the new building was no longer located on Raleigh Street, Bowden named the company after the street in honour of his business's roots.
In just six years, Bowden's business was the world's largest manufacturer of bicycles. When Bowden passed away, his son inherited the business and took it even further, expanding the company and adding new products. Throughout the succeeding decades, the Raleigh Bicycle Company continued to grow, becoming a renowned global brand with a broad range of bicycles and other products. The company now has locations in many countries throughout the world.
Types of Raleigh Mountain Bikes
Raleigh mountain bikes are often divided into two categories. There are the 26-inch recreation bikes and the 29-inch hardtail bikes. The chart below illustrates how some of the available Raleigh mountain bikes fit into each category.
Type of Raleigh Mountain Bike

Model

26-inch Recreation Bikes

Talus 2.0, 3.0, 4.0, 5.0

Eva 2.0, 3.0, 4.0

29-inch Hardtail Bikes

XXIX, XXIX+G

Talus 29 Carbon Pro, Talus 29 Carbon Elite

Talus 29, Talus 29 Elite, Talus 29 Comp, Talus 29 Sport

Eva 29, Eva 29 Sport, Eva 29 Comp
Other popular series are the Raleigh hybrid mountain bikes, including the Misceo series for men and the Voyager series with both men's and women's bikes. Both of these lines are highly functional in urban areas as well as in off-road situations.
Comparing Raleigh Mountain Bikes
As buyers think about the type of bike they need, they should consider three of Raleigh's series in particular. The Voyager tends towards the recreational end of the spectrum. The Misceo is an excellent example of one of Raleigh's hybrid bikes, while the Talus 29 is a classic mountain bike, designed specifically for off-road cycling. Once buyers understand what makes these three lines different, they should be better prepared to select a model that fits their riding style.
Raleigh Voyager Mountain Bikes
The Voyager series from Raleigh focuses more on comfort than the hybrid mountain bikes or the larger mountain bikes. The saddle of a Voyager bike is gel-filled for extra cushion and comfort. Special suspension forks and suspension seat pins give owners a gentler ride on uneven ground. Shifting gears is intuitive and easy. In essence, the Voyager is a mountain bike designed for trails and limited off-roading. However, it is probably not the ideal choice for rugged terrain. Its streamlined style and classy look make it a favourite with riders who want the option of leaving the road if the occasion arises.
Raleigh Misceo Mountain Bikes
If buyers want a hybrid bike, Misceo mountain bikes may fit the need. They demonstrate speed and manoeuvrability on pavement, and they can also handle tough mountain trails. Owners who bike some distance to work should enjoy these hybrid bikes, as they allow riders to take off-road shortcuts and avoid traffic.
The Misceo series has an aluminium frame with hydroformed tubes. This design allows the bikes to be both lightweight and sturdy. The suspension forks are Suntour brand. For owners who take long rides both on and off-road, the low-rise handlebars enable a restful arm position. Since the handlebars are lower, they also permit the rider unobstructed vision of all the scenery as well as of any potential road hazards. A Misceo bike's Kenda tyres are the semi-slick variety, which means higher speeds that still have good traction potential for wet or muddy surfaces.
Raleigh Talus 29 Mountain Bikes
The Talus is a long-standing series in the Raleigh line-up, with a history of proud owners and fantastic mountain bikes. One of the newer series, Talus 29, features large 29-inch wheels, which can handle a variety of trail and mountain obstacles, including rocks, ruts, and tree roots. The bike rolls easily over bumpy ground.
The Talus line, both standard and 29 versions, features bikes with hardy aluminium frames. Their design is streamlined for speed and optimised for rugged terrain. The drive train on these bikes is from Shimano while the suspension is from Suntour.
Due to their size and specifications, the Talus 29 series bikes are not ideal for short riders. They are not made for urban riding, either. However, they are some of the best mountain bikes on the market for medium-sized riders and tall riders who want to venture into the outback or into mountainous areas. Like the Misceo bikes, the Talus bikes have low-rise handlebars for better visibility and comfortable riding.
Pre-Owned or Discontinued Raleigh Mountain Bikes
Over the years, Raleigh has created other versions of its mountain bikes, designed specifically for the country in which they are sold. Some of these bikes are no longer sold through retailers but may be available from online sellers. If buyers plan to purchase discontinued or pre-owned Raleigh mountain bikes, they should first check to see if parts and maintenance are available for that model. Otherwise, they may spend money on an older bike only to discover that repairs and replacements are extremely costly or practically impossible.
Buyers may plan to purchase their Raleigh mountain bikes from an online seller. If so, they should try to find a mountain bike from a local seller so that they can inspect the bike before purchasing it. The bike should be in good condition, with no part of the frame bent or broken. The tyre should still have plenty of tread left. If buyers do not want the hassle of inspecting a used bike and ensuring its quality, they should be able to find plenty of new Raleigh mountain bikes at affordable prices.
Buying Raleigh Mountain Bikes on eBay
On eBay's home page, type in 'Raleigh mountain bikes' to see available search results, which you can then filter to fit your needs more. Remember to look for sellers who offer free shipping or additional bundled accessories along with the main item that they are selling. Listings with a 'Top-rated seller' seal indicate that the seller has strong feedback scores, ships items quickly, and provides high-quality products. If you need to contact a seller, click the link on the seller's profile page. You can save your search so that eBay can notify you whenever sellers post new listings for Raleigh mountain bikes. You can also perform a search for 'Raleigh mountain bikes' in eBay Stores or browse deals for bicycles and accessories.
Conclusion
Riding a mountain bike is excellent exercise. It builds up muscles, promotes good muscle tone, and enhances heart and lung health. In addition, it allows riders to enjoy the sense of achievement that comes with conquering a particularly difficult trail. Riders often enjoy breathtaking scenery during a long, invigorating ride.
To get the most out of a ride, bikers need a tough, sturdy mountain bike that suits their needs. Raleigh mountain bikes can provide the high performance, durability, and user-friendly design that bikers need. Although a Raleigh mountain bike can be expensive, many serious bikers consider it a price well worth paying for the extra performance features. Once buyers find their ideal Raleigh mountain bike, they can begin experiencing the excitement of mountain biking with friends.