Designed and Made in Australia
Do you want to pay $350 for a new remote and programming? If not then Our Replacement Pads are the way to go.

If Buttons Pad in your remote is worn and remote still works all you have to do is to replace WORN Pad
You do not have to buy new remote form dealers and You do not have to re program your existing remote.
On average you SAVE $300 !

All pads and buttons are press fit replacements with no gluing needed.

All replacement instructions are included in our polmex-buttons store . Printed, step by step instruction will be included with your purchase

Our Pads/Buttons are made from German, hot vulcanised medical grade LSR Silicone. The only Silicone that does not degrade over period of time and will outlast your remote and your car. You can be sure it is Silicone (not cheap rubber or plastic) button as on touch with hot object it does not melt.
We are offering you a CHOICE of buying our Repair Silicone Pads for the fraction of the cost of $350 for a new key and programming.
It is Truly Australian product invented designed and manufactured by West Australian company. Our pads are INNOVATIVE Registered Designs to protect its originality.
to replace worn remote key fob buttons

RangeRover (Sport, HSE, L3) remote key fob Pad
.
Registered Design 330725
(for replacement procedure please check our store )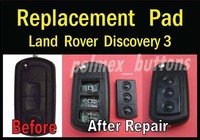 Rover 75 Remote key fob Buttons Repair Pad Registered Design 329035

(for replacement procedure please check our store )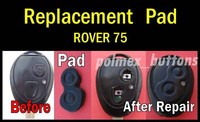 Range Rover HSE Td6 V8 L322 LR3 LX8 LZV remote key fob -
Registered Design 332858
(for replacement procedure
please check our store
)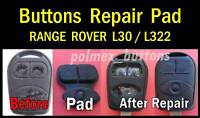 Range Rover P38 remote key FOB
(for replacement procedure
please check our store
)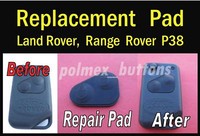 ROVER 400 600 800 820 VITESSE