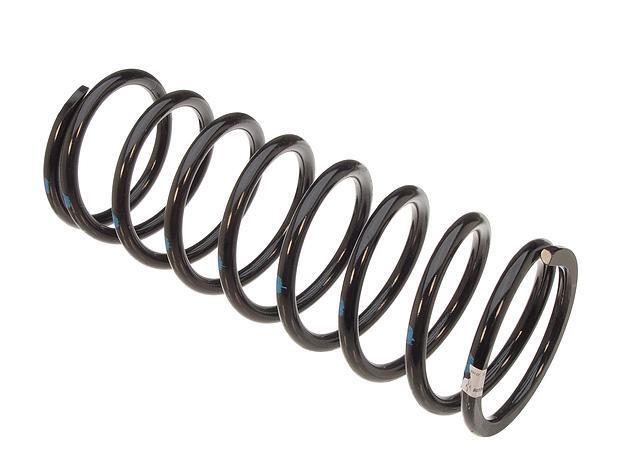 For many people, owning a vehicle is not just a luxury item, it is a necessity. This is especially true for people who live in remote areas that do not offer forms of public transportation. There is a lot of satisfaction that is derived from owning a reliable vehicle and when properly maintained, that vehicle is there when it is needed. However, even with proper maintenance, parts like rear coil springs wear out.
Rear coil springs are located at auto part stores and online at eBay. Because not all rear coil springs are the same, nor are needs of the vehicle owner, choosing the right coil spring is important. Becoming familiar with the various types of rear coil springs makes choosing one easier.
Overview of Rear Coil Springs
Rear coil springs are mechanical suspension springs that help to deflect the shock felt when travelling over uneven or rough terrains. The purpose of the coils springs is to trap the energy received from bouncing over rough road surfaces and then to later release it so that the vehicle manoeuvres more efficiently and has better contact with the road.
Being able to recognise when the rear coil springs need to be replaced is also important. There are signs that let the owner know that the rear coil springs are becoming faulty. Faulty rear coil springs do not render a vehicle inoperable; however, they do affect the vehicle's handling and performance in other ways.
How to Know if Rear Coil Springs are Faulty
There are ways to tell if the rear coil springs in a vehicle are starting to wear out. Coil springs are designed to be durable, and for this reason they do not wear out that often. But when this part does need to be replaced, the driver is going to know because the handling is rougher and the rear of the vehicle begins to sag. Typically, older model vehicles are the ones that experience faulty coil springs because of the age of the vehicle, although bends or cracks do occur in newer vehicles as well, especially when the vehicle is driven heavily for off-road purposes.
Rear coil springs have rubber covers on each end, and when the rubber becomes worn, or other suspension parts such as strut mounts become faulty, this often requires the springs to be replaced. An easy way for people to determine if the coils springs are worn and need to be replaced is to elevate the vehicle and inspect the rear coil springs by removing the wheels.
Rear Coil Spring Conditions
There are a variety of new and used rear coil springs for suspension systems on the market, and because of this reason, choosing the right type is often confusing. Finding the right springs is not a difficult process when the owner knows more about rear coil springs in general. Once the choice on which type of coil spring is decided, there are also decisions on what condition to buy them in. Listed in the table below is information on rear coils spring condition, as well as the common uses of each type.
Condition

Uses

Beneficial for vehicles with high performance engines as well as ones that receive heavy off-road use

This is also good choice for trucks that typically haul heavy loads on a frequent basis

Offer the benefit of being less expensive

However, they should always be inspected for bends or cracks

Rear coils springs that are not working or used for parts are beneficial for people who have late or vintage model vehicles

However, it may take multiple springs parts in order to assemble one that is adequate
Sometimes rear coil springs need to be replaced because of heavy impact that damages this part. The springs are a vital component of any vehicle's suspension system and one that needs to be replaced as soon as possible in order to not only increase the performance of the vehicle, but to make the vehicle safer while in motion as well. The cost of replacing rear coil springs is minimised when the owner finds great deals on already affordable models.
Rear Coil Spring Designs and Types
The type of rear coil springs is determined mainly by the make, model, and year of the vehicle. Usually there is a span of a few years that covers the same type of rear coil springs. After determining which coil springs are the correct ones, then the vehicle owner needs to determine if standard coil springs are needed or if upgraded features are necessary. The circumference and dimension of rear coil springs differ according to the type and purpose of the springs and replacing this part often requires that the original parts be measured to ensure the size of the new rear coil springs are accurate.
Typically, basic rear coil springs are all that are necessary to get the suspension operating as it should; however, people who own vehicles with high performance parts typically choose to install heavy-duty rear coil springs. Most of the time rear coils springs go out on only one side of the vehicle, yet it is still recommended to replace both sides at the same time. This is mainly due to the fact that more often than not, the rear coil springs on the other side of the vehicle are not long to follow, becoming faulty themselves. The most popular types of rear coil springs chosen by vehicle owners when this part needs replacing are lowered rear coil springs and wound rear coil springs.
Lowered Rear Coil Springs
Lowered rear coil springs are made up of wires that are bent into a particular shape which makes the springs more efficient for a specific type of vehicle suspension. The wire used for helical rear coils springs are fashioned in a shape of a helix. This type of rear coil spring is often considered to be the easiest type of coil spring to install on a suspension system, as well as the type that has the best accuracy when it comes to spring rate and other performance features.
Wound Rear Coil Springs
Wound rear coil springs are ones in which the wires are progressively wound so that they are more ideally suited for vehicle owners who consistently drive their vehicles over rough or uneven terrains. This type of rear coil spring is designed to be wound more loosely at the bottom, and the pitch progressively becomes tighter as the wire reach the top. Having this type of coil spring enables the suspension to have better traction and control.
How to Buy Rear Coil Springs on eBay
When it comes to finding the right automotive part for a vehicle, many people turn to eBay. They enjoy shopping at this online marketplace because it is one that offers them a variety of choices and great deals due to the large volume of individuals who sell their merchandise here. This not only creates a broader range of parts to choose from, it also offers the purchaser a variety of prices and conditions for rear coil springs as well.
Locating the right rear coil springs for a vehicle is easy and another common reason why people use eBay for their automotive parts needs. Finding rear coil springs is as easy as typing the words "rear coil springs" into the search query box followed by the make and model of the vehicle.
Conclusion
Rear coils springs are a vital component of a vehicle's suspension system. Although these parts are designed to be durable, they do not last forever. People who find that they need to replace their rear coil springs are usually individuals who have late model vehicles or are people who use their vehicle for a lot of off-road use.
When a vehicle starts to experience a sagging rear end or a rougher ride that includes heavy bounces, this often signals that the rear coils springs need to be replaced. Not all coil springs are created equally, and so it is important to find ones that are designed for a specific vehicle make and model. Knowing the signs of faulty rear coils springs and well as the various types makes purchasing decisions much easier.
rear coil spring|lowered rear coil spring|wound rear coil spring|standard coil spring|used rear coil spring