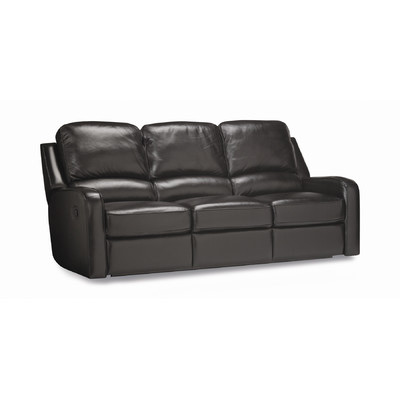 The reclining sofa is fast becoming a popular furniture item in households. Reclining sofas offer the best that a comfortable reclining chair can offer, along with the additional space of a couch. A reclining sofa is an excellent choice for families that want to spend quality time watching their favourite television shows together from the comfort of a reclining chair. Reclining sofas come in different styles and materials, depending on the needs of the buyer. Prior to making a purchase, there are several features that a prospective buyer should consider to ensure that he makes the right choice for his needs.
Material Considerations When Buying a Reclining Sofa
Selecting the proper type of material for a reclining sofa is an important consideration. One needs to take into account the amount of time the family spends watching television as well as how children might use the couch when selecting the right material.
Fabric/Microfibre
Microfibre fabrics are popular materials used to manufacture reclining sofas. Microfibre and similar fabrics are comfortable to sit on, because they do not retain heat to the degree that other material do, which helps to prevent excessive sweating. Microfibre is soft and durable but is more prone to stains. It is less expensive, but still gives the reclining couch an inviting and comfortable appearance.
Leather
Although leather is an expensive material used in reclining couches, it delivers a more luxurious appearance than microfibre. Leather is durable and comfortable, but it does tend to reflect more body heat. Leather is easy to clean and is ideal for use in homes where children might frequently utilise the couch.
Faux Leather
Faux leather is similar to leather in texture and appearance, but it is a synthetic material and therefore much less expensive. Faux leather is durable and an excellent alternative for individuals who want the look and feel of leather at the price-point of microfibre.
Features to Consider When Buying a Reclining Sofa
There are several features that the potential buyer needs to consider prior to purchasing a reclining couch. The features that are important for some may not be as indispensable for others, so it makes sense to only pay for the features that one needs.
Power Recline
A power reclining sofa features an electric switch that allows the user to recline up and down by using a powered motor. This feature is ideal for individuals who have limited mobility or strength and cannot operate a manual reclining mechanism.
Manual Recline
The manual recliner is less expensive than a powered reclining sofa. Manual recliner mechanisms are more common and operate via a lever that pulls backwards to extend the footrest outward.
Heat and Massage
This unique feature blends comforting heat with a vibrating massage to help increase blood flow and promote relaxation. These types of reclining sofas are usually more expensive but are a great purchase for the ultimate in relaxation.
Cup Holders
Cup holders are a great addition to a reclining sofa to hold beverages while relaxing. One can usually find cup holders in the centre console of two-seat reclining sofas. Some sofas have a centre console that folds up in order to make room for another person. When they are in the down position, the cup holders are visible.
Drop-Down Tables
Similar to fold-down cup holders, drop-down tables fold down into position between two viewers. Drop-down tables also feature cup holders and provide a stable surface for viewers to place popcorn bowls or other items.
Storage Options
Many reclining sofas have storage compartments built into the centre console. The top of the console opens up to reveal a hollow inside that holds remote controls or other important items while not in use. The upholstery on the storage compartment lid is the same material as the rest of the sofa and acts as an armrest when the lid is closed.
Styles of Reclining Sofa
Consumers may choose from two main style variations of reclining sofas. They should consider how they plan to set up the living space in order to determine which type of sofa style better suits their requirements.
| | |
| --- | --- |
| Style | Description |
| | Features reclining sofa with centre console and cup holders that separate the two distinct seats; some centre consoles fold up to make space for third person; some loveseats feature fixed centre console with storage area and cup holders |
| Full-Length | Can seat at least three people; can incorporate recliners on both outboard sides of the couch; centre portion may have a recliner as well; do not usually feature cup holder; may feature fold-down centre console in the middle section with cup holders and storage |
| Sectional | Among the larger reclining sofas available; ideal for bigger rooms or larger families and entertaining; some feature one side of the couch that reclines while other is a lounge; some sectionals have multiple reclining sections |
Smaller recliners such as loveseats are ideal for flats or smaller rooms where space is a premium. Full-length reclining sofas offer space for more people, but the addition of a fold-down console makes them comfortable for two people.
How to Buy a Reclining Sofa
Searching for the right reclining sofa can be confusing, given the different variations of styles, materials, colours, and features. Buyer can save a considerable amount of time by starting a search on eBay, where powerful search tools help them find and compare multiple sofas at the same time. Buyers can simply visit any eBay page, and enter a specific keyword such as " reclining sofa" into the search box. The buyer can then search the available listings and compare pricing options from several sellers until he finds the sofa he is looking for. Utilising the powerful search tools available on eBay gives shoppers the ability to quickly find what they are looking for at great prices.