Do you use finger nail or stick to press on bare electronic switches in your car remote key?

Are you annoyed by little broken key buttons on your remote car key that do not open your car door or boot? It is common problem with low quality rubber or plastic used to make covers of remote car keys. Over period of time with the weather exposure key buttons disintegrate releasing oily substance that clogs electronic switches in you remote. You keep on pressing harder on the keybuttons trying to get them to work but nothing happens. Key buttons disintegrate further and you start using finger nail or even stick to push electronic switches. Still car door will not open. How frustrating! You decided to do something about it and you call your local dealership to get a price of a new remote. And now you are for the shock of your life. If you are lucky driver of very popular Commodore you may get good deal at about $160, if you drive newer version of Ford it will bite you for about $200, Land Rover user will be shocked to pay $350, some newer cars drivers will be hit with $600-$800 price tag.

But you are in luck!! If your remote still works: electronic switches operate properly , battery is not flat and the only problem of your remote car key are WORN KEY BUTTONS then you can save hundreds of dollars by buying repair Silicone Key Buttons from polmex_buttons on ebay. For once you are going to get product 100% made in Australia from the point of design thru tooling and manufacturing. This highly sought after product was invented by our company in 2008 and has been marketed on Ebay website ever since. This great little invention will for sure save you heaps of dollars. Fitting is extremely simple and does not require any special tools or knowledge. All you do is simply follow pictorial instructions and you instantly have revamped remote key with buttons that look and work much better than cheap quality originals. What is also great about Silicone polmex_buttons that your remote does not need any programming or re coding. This is fantastic Money Saver Product and you can enjoy it TOO by making your purchase from our ebay store.
What are the Most common problems with car remote keys ?
Your remote may not be working due to some problems outlined below that need to be sorted out before you purchase replacement buttons :
Electronic switches had broken off their solder points.
They need to be re-soldered back into place where they popped off from.
Battery is running low or not working.
You can buy replacement batteries from any electronic shop i.e. Dick Smith and replace it. You have to follow your car owner's manual instructions for battery replacement.
Electronic switches are clogged with residue from breaking down aged elastomers used for manufacturing of key buttons.
Remote key buttons age due to: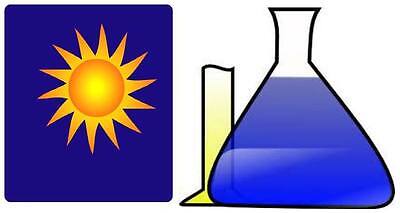 deteriorating effects of temperatures, sunlight, ozone,contact with chemicals, fluids and oils commonly encountered in service such as Citric Acid, Detergent, Vegetable Oil, and Methanol
As buttons age material they are made of (with exception of LSR Silicone) breaks down and oily substance comes out clogging switches.
Your Remote key still works but buttons are becoming less responsive and work randomly. You keep on pressing harder and deeper and you eventually get it to work but not for long. In effect you may even break or split your buttons as deteriorated material is already weakened. Your Worn buttons get the blame for remote not working properly when in fact your switches were the main cause of the problem.
To clean switches you would need Isopropyl alcohol (also known as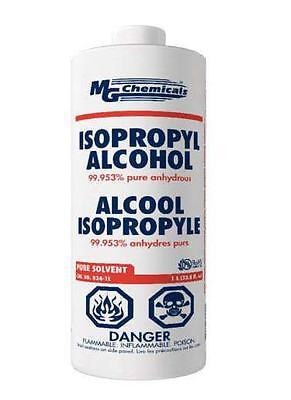 Rubbing Alcohol or Isopropanol) which can be purchased in Australia from local chemist, dick smith or mitre 10. Approximate cost of 100 ml is $10. If Isopropanol is hard to get you can substitute it with tea tree oil.Use wooden skewer or toothpick to dip it in Isopropanol. Place couple of drops on the top of switches in your remote key Keep pressing switch a few times till it starts clicking. Wipe excess of alcohol of with cotton bud and repeat the same process. After couple of rounds of cleaning, your switches should unblock and become more responsive Once cleaning process is finished you can fit in new Silicone Replacement Buttons
Worn, perished or lost key buttons. We supply Silicone Buttons and Pads made from German, high quality, medical grade Silicone (LSR). Please visit our store for wide range of products. Our polmex_buttons products have been tested by large number of users in various conditions over period of time and have been overwhelmingly applauded. You can trust its quality proved by an excellent feedbacks.

What you would pay for new car remote key from the dealership. Scary Facts !
A. If your key is stolen or damaged beyond repair then your dealer should be able to help you with obtaining replacement but be prepared to pay 100's of dollars.
- The cost of replacement will vary depending on the car's country of origin, the model of the car, the year it was made, whether it is a flip-key or a smart key or a regular two or three-button remote. You should expect to pay anything from $120 to $600 and sometimes more.
It is no longer a simple job of just cutting a key at your local locksmith. Almost all car keys on the market now include a remote locking button and as a result replacement keys also need to be coded to match the vehicle. As sophisticated immobilizer system has become the norm, the car keys in newer makes and models are also a part of the vehicle's security system. More modern vehicles also need in the key programmed:- a transponder chip which generates ever changing set of codes that communicates with a car,- and the immobilizer matched to the transponder before the new key will start the car.
Average cost of replacing remote key from dealership, for some more popular car makes/models.
(Below prices are quoted for information purpose only. Cost includes key cutting and coding/programming to your car and will vary depending on your local dealer and your location.)
BMW 3 Series - $220
BMW 7 Series - $560
Daewoo Leganza- $300
Ford Falcon - $220
Ford Explorer - $170
Holden Commodore - About $140
Holden Astra/Barina - About $180
Honda CR-V - $420
Hyundai Accent - $140
Jaguar X-Type - $347
Jaguar XJ-XK - $520 Lexus SC430 - $304
Land Rover - $390
Mazda MX-5 - $180
Mercedes-Benz - $250
Mitsubishi Magna - $140
Nissan Pulsar - $260
Nissan Patrol - $210
Peugeot 307 - $140
Range Rover - $300
Subaru Impreza - $490
Toyota RAV4 - $290
Toyota Hilux 2005 - $490
Toyota Corolla older models- $230
Toyota Conquest 2010- $375
Your best option available: Fix your remote car key cheaply with Silicone polmex_buttons

B. If your remote key still works but the key buttons disintegrated due to old age and weather elements then there is no need to spend 100's of $ to buy a whole new key. You can fix remote yourself with the set of Silicone buttons from our Polmex_buttons store on Ebay with the saving of up to 90% on the cheapest new remote.
Please check our store for Wide range of buttons available for most popular makes and models
Why LSR Silicone buttons are any better than original rubber keys?
Superior properties of Polmex Silicone Buttons/Pads, in comparison with buttons made from other
elastomers used in automotive industry:
High- and low-temperature stability and compression resistance.
Flexibility
Tear strength
Long-term tensile strength
Chemical resistant
Weathering and aging resistance
Ozone and oxidation resistance
Outstanding properties of Silicone made it our obvious choice of material, to manufacture Polmex repair buttons for worn remote controls, delivering flexible, age and weather resistant product. Our Silicone Buttons Will Outlast original and other replacement buttons Many Times Over.
Because of LSR Silicone's resistance to varied temperature range, Silicone buttons will retain its original size and shape under compression. Silicone buttons will not become brittle like rubber ones and will not break when struck or stretched. Silicone buttons are resistant to many chemicals, fluids and oils commonly encountered in service such as Detergent, Vegetable Oil and Methanol. Silicone buttons are resistant to the deteriorating effects of sunlight, ozone, rain water and atmospheric gases which cause weathering and in effect cause your buttons to break. Unlike rubber buttons used in worn remotes, LSR Silicone buttons will not deform, change shape, degrade and brake over period of time.
You can be sure it is Silicone (not rubber) Button, as on touch with very hot object it does not melt.
Polmex _Buttons have been tested since 2008 and stood the test of time backed by total customer satisfaction.
- Button replacements are very simple to install. D-I-Y installation takes no time. All Buttons are press fit and no gluing is required
- NO Programming or Coding is needed and remote works right after installation is finished.
-This is one of the biggest cost savers if you were considering buying brand new remote key.
- Button Replacements are the cheapest solution to fix WORKING REMOTE with Worn remote key buttons at the fraction cost of brand new remote.
Some of our buttons available are shown in picture gallery as below: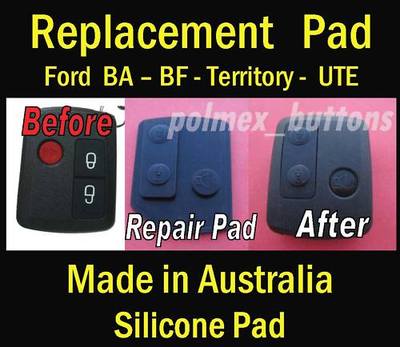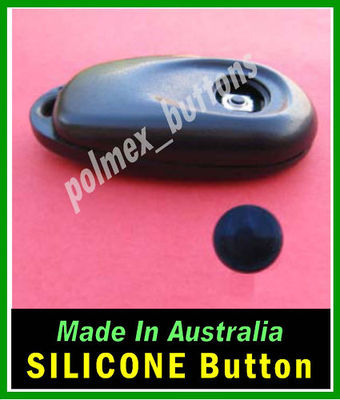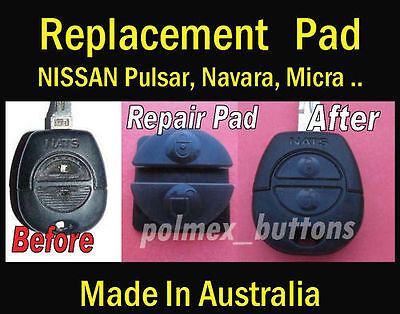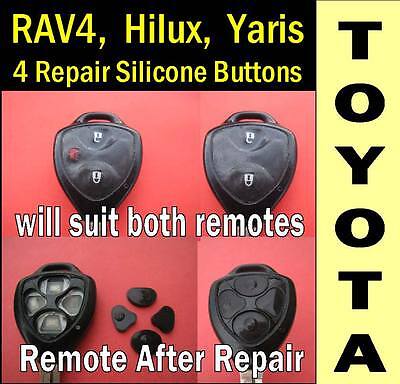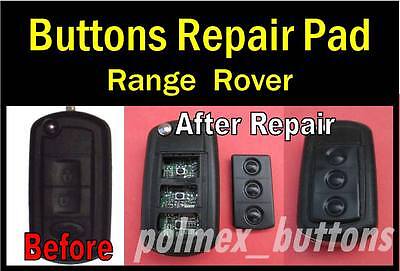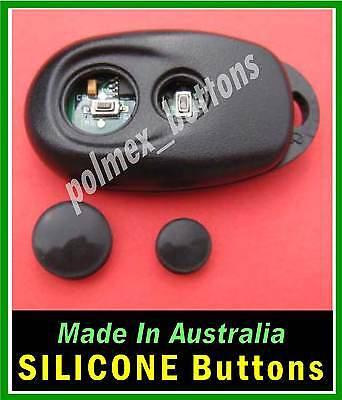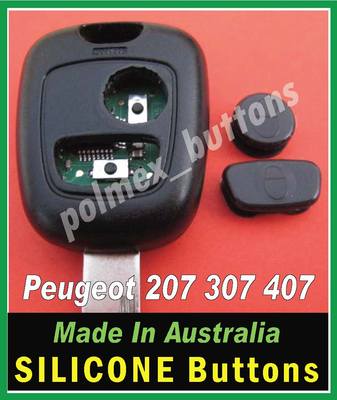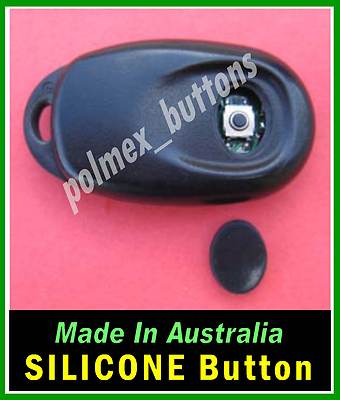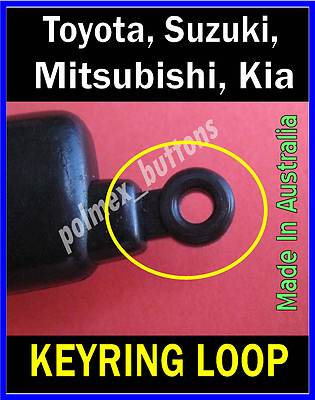 Thank you for visiting our site. We hope this information will help you.