Do you have Worn key button in your Renault remote key?
Our Repair Silicone Buttons are the cheapest option to revamp your worn remote.

Our Buttons will suit Renault Meagane, Laguna, Clio, Scenic

Having older car means that your remote may need some revamping due to weather elements and age.
If your remote stopped working it will also be a good idea to replace batteries first before you buy our repair buttons.
If after replacing batteries your remote still does not work, than the problem can be related to electronic board or switches.
Your remote may display some of the following problems:
case 1: Remote works intermittently.
case 2: Button has to be pressed hard to get the remote key fob to work.
case 3: Button stopped working.
case 4: Button is broken or disintegrated.
For scenario 1, 2 and 3 you need to check if switches in your remote are working correctly. If switches need replacing then you can source some new once on ebay. If problem is associated with electronic board then you may have to buy new remote at the cost of a few hundred dollars.
We can help you with replacing worn buttons providing that your remotte is fully functional. Our Repair buttons will not fix your remote if it does not work.
We Design and Manufacture our repair buttons in Australia.
Our Silicone pads are made from Medical grade Silicone. The only Silicone that does not degrade over time. You can trust Australian Quality product.
Replacing buttons is very simple and requires removing an old rubber buttons and fitting new ones in. More detailed instructions you will find in our ebay store included with buttons listing.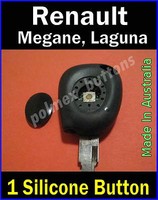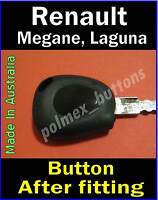 When buying our buttons You
do not have to re program
your existing remote just follow replacement instructions and SAVE. All replacement instructions are included in our
polmex-buttons store
.
Thank you for vsiting our site. If you find this information helpfull please leave positive feedback.
If you are looking for different kind of repair buttons please visit our ebay polmex_buttons store.
If you can not find what your are looking for please email us using ebay messaging system and we will try to find the best solution to your problem.