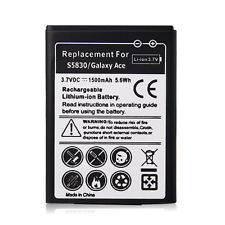 Are you looking for a replacement battery? If so, don't do it on price alone. Many batteries listed as replacements for hundreds of items are often no better than the one you want to replace. No name batteries are often manufactured in small setups on mainland China. There are usually no regulations as to how they are made or what's used to make them. Cheap substitute chemicals, poor packing and lack of safety circuitry are the norm. Many batteries are made minus the center connector being fitted with a gas or temperature sensor. Should you leave the battery on charge for too long it could explode or even cause a fire.

It's almost impossible to tell if a battery is good or bad from a simple photo and much of the description can be totally false. Some good indicators can consist of a price well below the manufacturers original battery price. Hard to pick if the original isn't listed. Getting a price from a dedicated battery shop can help here. Look closely at the photo of the battery. If it looks as if the casing is cheap or the label is badly printed you can walk away from it. Some may look as if the label has been cut off and possibly a piece of tape is covering the label area.

A very good indication is a description telling you the battery is for example 800 to 1300Mah. If a battery is correctly made the storage (Mah) is a known measurement not a wild guess. The worst indicator of all is after you've received the battery and no matter how long you leave it on charge it simply won't show any indication of being fully charged or if it does, the charge quickly becomes depleted and it's flat again. The battery buying business is a rocky road and many years of experience has taught me to shy away from the cheap and nasty Chinese "replacement batteries" and try to get the original manufacturers replacement. It may cost more, but in the long run they save a lot of headaches and give you much longer battery life.

A final tip, check the seller's feedback. If a number of buyers have commented about the batteries the seller has sold as being "fakes" or "don't hold a charge" Run away, it's just not worth taking a gamble. God Luck

By the way, if you do happen to caught with one of these Duds. Do not accept a replacement. It's only going to be exactly the same battery as the first one. Ask for a full refund and then leave feedback to warn other buyers.