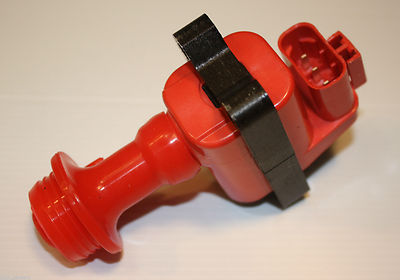 Faulty Coil Symptons
Over time your
ignition coils
deteriorate and become inefficient and can have varying symptons from miss-fires, sluggish performance, stalling, flat spots in power delivery and almost always excessive fuel consumption. Good news is they are easily replaced.
Ignition Coil Replacement
The good news is they are quite easy to replace and can be purchased
here
.
The process to replace is quite straightforward but results are not always immediate as explained below.
Firstly it is always good practice to disconnect the negative terminal from the battery before commencing. Then you can disconnect the electrical plug from each coil and remove any securing bolts.
It is also a good time to replace your spark plugs when you have gone this far and it will see the best results from your new coils. There are such an array of plugs and it is critical you install the correct type.
Keep all bolts and clamps safe and reinstall in reverse process.
See quality OEM, aftermarket and performance
Ignition coils with warranty
in my store as well as many other engine sensors, fuel pumps etc in
MY STORE.
We specialize in
Nissan
,
Subaru
,
Mazda
,
Mitsubishi
,
BMW
,
Toyota
particularly
Impreza, Forester WRX, STI,
Nissan Syline R31, R32, R34 NEO GTR, Silvia, CA18det RB25DET, RB26DETT, SR20DET
,
Lancer EVO
Patrol