During the late 1930s Bakelite, an early form of plastic, revolutionised ceramic electric jugs lids and soon all electric jugs in production were made to accommodate the new durable lids. Fragile ceramic swing lids had been replaced forever! Ornate and early examples are highly sought-after by jug collectors.

Bakelite Lid Condition Checklist
If you are buying or selling and electric jug with Bakelite or plastic lid, ensure inspect it for all of the following;
Chips or Scratches - Are there any? Are they just on the surface or are they deeply etched?

Splits - Are there any? Is there any affect on the form or function of the lid? Give locations, measurements and provide close-ups where possible.

Uneven colouration - Has the lid been exposed to strong heat or the steam faded exposed areas?

Surface lustre issues - Is the lid consistently shiny over the surface or are there areas of dullness, even after cleaning?

Restoration - Have there been any gluing repairs to the lid?
Collectable Jug Varieties with Bakelite Lids


Petals by Bakewell circa 1945

Art Deco Urn Style Electric Jug circa1940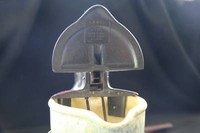 Opening variations + Sampler Jug (Essco) with Bakelite




Wynyard Scissor Lid + Collectable Bakelite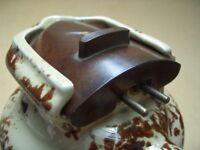 Twylite Jug w. Swing Lid + Jug w. Bakelite sliding lid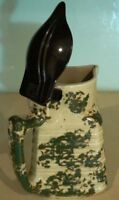 Essco Square Electric Jug w. Bakelite Lid
Since you've read this far I'm sure you found this guide useful so please vote!