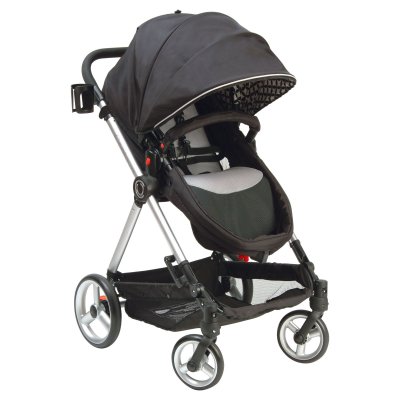 A reversible stroller offers many benefits. It can provide a much-needed change of scenery for the baby in a comfortable and safe ride. Parents do not need to waste money on two separate strollers. The reversible models are multifunctional, and some of them even exceed fixed bassinet strollers in comfort. The mechanisms on these strollers are easy to control, and there are models that allow users to switch the direction of the seat or the bassinet mid-use.
First timers can have a little trouble choosing the right reversible stroller. The strollers come with many features, making the decision harder. The more knowledge the buyer acquires on the subject, the easier it becomes to choose.
Types of Reversible Stroller
Manufacturers use several terms to describe strollers, and they can be a bit confusing. The definition for these terms is not strict, and a single term can symbolise two very different models. However, some basic characteristics remain the same. The chart below lists some of the models that can have a reversible seat or a reversible bassinet.
| | |
| --- | --- |
| Type | Description |
| | Lightweight design, with umbrella, snack tray, and bottle holder |
| Combo | Highly customisable hybrid based on stroller chassis |
| Travel System | Detachable car seat with stroller base |
| Jogging | Designed for sport enthusiasts |
| All-Terrain | Designed for smooth and rough surfaces |
| Carriage | Remake of vintage baby carriages |
There are other types of strollers that are non-reversible, like the umbrella stroller. The compact nature of these strollers prevents them from holding a reversible mechanism. A typical umbrella stroller has a foldable design, which includes a foldable seat. The seat is not an individual part, and it has a reclining feature but not a reversible one.
Traditional Stroller
The traditional design has many benefits. A good model can recline and reverse, which are features that make it a nice long-term purchase. One can use this type of stroller from day one and simply adjust it as the baby grows. These strollers are spacious, and they have plenty of storage space. This can be both a good and a bad thing. The spacious models can be too big and awkward for transport. Users might be able to tightly fit a smaller traditional stroller in a car, but the larger models usually do not fit.
Combo Stroller
Combo strollers are a nice choice for those who like more features. These strollers are highly customisable, and they usually have a reversing option. The main idea is for the user to keep the stroller base and add different parts to it. Combo models come with a separate bassinet and seat. When the baby outgrows the need for a bassinet, the parent can disassemble it and mount the seat in its place.
In theory, it is a perfect design, but it does have drawbacks. The price of the combo strollers is usually higher, and sometimes, the combo stroller package does not contain all that the user needs to properly maintain it.
Travel System
The travel system is essentially a car seat on a stroller base. The user can detach the seat, install it within the car, and fold the base for transport. There are different versions of this type of stroller. A seat-carrier frame is the same concept but without the seat. These frames are compatible with many car seats and can be a good choice for those who already have a seat within the car.
Jogging Stroller
Those who wish to take a child along on off-road walks or jogs need to consider a jogging stroller. This type of strollers comes with big air-filled wheels that make it highly shock absorbent. The seat is usually outward facing, but there are reversible versions. Aside from special tyres, these strollers also have features, such as a handbrake and several protection mechanisms that prevent the stroller from slipping away if the runner trips or falls.
However, these strollers are heavy and harder to maintain. Also, they usually have three wheels and can be less stable.
All-Terrain Stroller
The term all-terrain is self-explanatory. This is a model that handles well on more than just paved roads and is a great choice for uneven terrain. The all-terrain models come with big wheels, much like those on jogging strollers, and they can go over potholes and uneven ground without any problem. Aside from tackling all obstacles, these models are great for heavier babies.
Owners can have trouble transporting an all-terrain stroller, as it is heavier. To fit the stroller inside a vehicle, one might have to remove the wheels first.
Carriage Stroller
The carriage is an imitation of the old stroller design. These strollers come with a bassinet, and they have features similar to traditional models. They are well suited for newborns, but the baby rapidly outgrows this type of stroller when he begins to sit.
How to Buy a Reversible Stroller on eBay
Those interested in purchasing a reversible stroller can easily find any type on eBay, where there is a nice selection of listings. Buyers can easily access the listings through the category menu and the search bar on an eBay page. Use a simple query such as 'reversible stroller' in the search bar to get quick results. This approach returns a list of results, but some listings can be irrelevant. Do remember to check the Deals page before you decide on a purchase, as there might be a specially-priced offer that is too tempting to let go. Those who do not have a big budget for a stroller can also consider the used market. A used stroller usually costs only a fraction of the price, and it is a viable choice if it is in good condition.