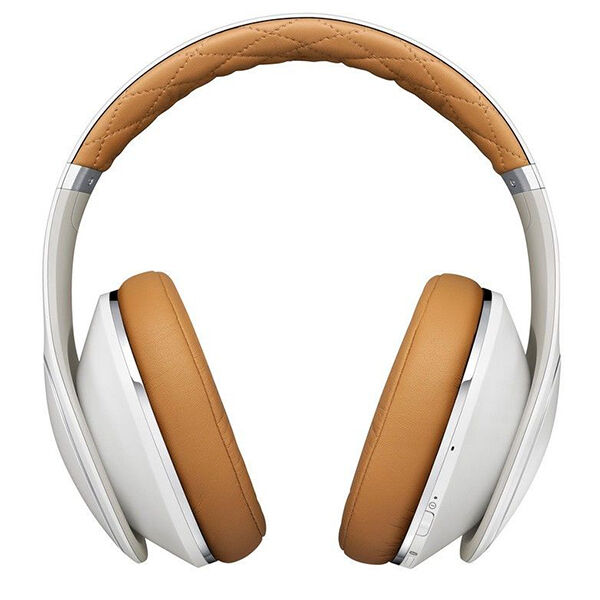 The Samsung Level headphones were designed to let you listen to high-quality music while cancelling out any noise interference from your environment. Designed with an over-the-ear cushion and speaker, Level headphones are comfortable as well as efficient. Not only are these a popular choice for listening to music on the go, but they have several built-in features that put them above most other headphones on the market. There are three types of Samsung Level headphones: Level On, Level Over, and Level In.
Noise Cancellation
When it comes to headphones, nothing is more disappointing than a set that lets in the noise of the outside world. Various designs have been created and sold over the last several decades in an attempt to provide the maximum quality of sound with a maximum level of comfort. These designs include ear buds, over-the-ear phones, and small foam pads. Level On and Level Over feature large, over-the-ears padding, while Level In features ear buds. Each is designed to deliver solid sound quality while providing the most comfortable type of headset for each user.
Sound Quality
Everyone has a preference when it comes to headphones, and for many, that preference is the ear bud. Level In headphones were designed to take up little space and offer a high quality sound experience. The 3-way speaker system in these ear buds is cushioned by memory foam gel for high-level comfort as well as sound. The Level Over headphones feature Studio Sound, a high-quality delivery of sound that is only possible with high-grade noise cancellation materials.
Phone Connectivity
Samsung's wireless Level Over headphones are exclusively designed to be paired with Samsung's own range of smart phones. Not only are these larger than the Level On headphones for extra noise cancellation, but they are equipped with several useful features. Wearers can select settings on the side of the headset to answer incoming calls, skip between musical tracks, and adjust the volume. Each incarnation of the Level headphones are S-Voice enabled, so you can use certain voice commands while listening to your music.
Milk Music
Each set of Level headphones is set up to work with Milk Music, an app that is available on Google Play. Milk allows you to search millions of songs, according to genre and artist name, via a virtual dial on your phone's screen. Listen to music compilations put together by others, or browse and create your own special playlist. You can also allow Milk to curate its own playlist based on your specifications, including genre, release date and popularity.
Conclusion
Each pair of Samsung Level headphones offers a sleek, attractive design and great sound quality. Before buying through a retail or online vendor, you just have to decide which model best suits your comfort sound quality requirements.