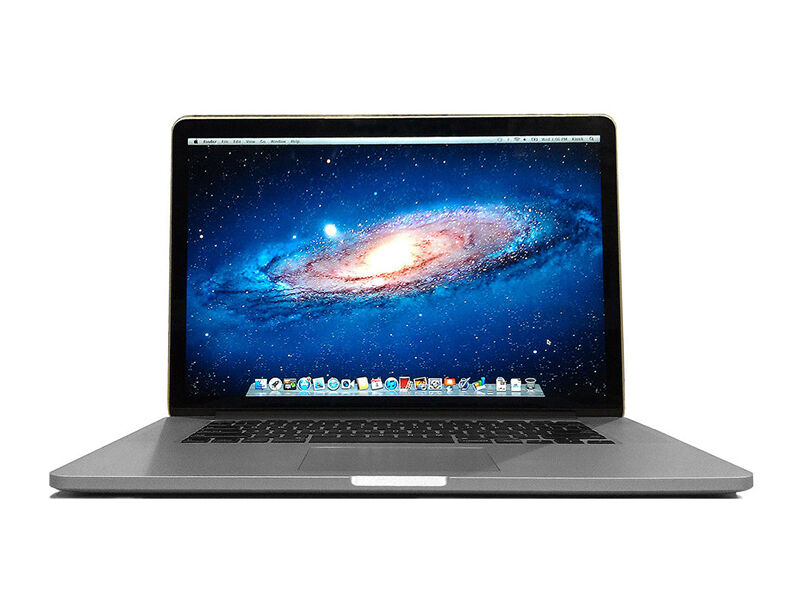 The new 2014 MacBook Pro laptop family looks identical to 2013 models, but when users peek under the hood, they will be pleasantly surprised with all the internal upgrades to battery life, processing speed, memory, and pixel density. Professional photographers, graphic designers, and video editors will all be pleased with the upgrade in performance over 2013 models. The new 2014 MacBooks come in five options – all of which are available in store or online – depending upon processing, display, and memory needs, so there is definitely something for everyone.
Retina Display
The impressive Retina Display has been Apple's number one marketing pitch when it comes to convincing buyers to upgrade to a 2014 MacBook Pro. With over 5 million pixels in the 15-in models and over 4 million pixels in the 13-in models, the high-resolution display in the 2014 MacBooks is actually better than HD. Professionals working in the visual arts will appreciate this feature, because the visual details, even in the text, are remarkable. The 13-in model has 227 pixels per square inch of display and the 15-in model has 220 pixels per inch. Average, non-professional users may not exactly need this amount of pixel density in a laptop, but it is a nice little bonus.
Memory
There are significant upgrades to memory space. The MacBook Pro 15-in has a whopping 16GB of memory. This is enough for most professionals, and certainly enough for casual users. The 13-in model has 8GB and can be upgraded to 16GB. This is a nice upgrade from 2013 MacBook Pros, and excellent for laptops overall.
Storage
Storage, also known as flash storage, has had a boost with the new Macbooks. The MacBook Pro 15" comes with either 256GB or 512GB, and it can be configured to 1TB. The 13-in is available in 128GB, 256GB, or 512GB, so there is something for everyone.
Processing Speed
CPUs are all upgraded in the 2014 MacBooks to the most recent Intel processors available for lighting speed processing. The 2014 MacBook 15" has a 2.2GHz with a Turbo boost of 3.7GHz or 2.5GHz processor with a Turbo boost up to 4.0GHz. The 2014 MacBook 13" has either a 2.6GHz processor (Turbo boost up to 3.3GHz) or a 2.8GHz processor (Turbo boost up to 3.5GHz). Any of these options would be ideal for the average computer user, and the boosts should satisfy any graphics-intensive usage.
Battery Life
Most users can appreciate a longer battery life. At up to 8 hours of wireless web and 8 hours of iTunes Movie playback, the 2014 MacBook 15" has an incredibly long battery life. The 13" MacBook Pro is better, with 9 hours of wireless web and 9 hours of iTunes Movie playback. Always searching for an outlet may become a thing of the past.
Conclusion
The 2014 MacBook Pro has significant improvements to its performance, speed, graphics, and battery life, making this model worth the upgrade. With multiple options available, nearly everyone can find a suitable MacBook for their needs, whether they are casual Internet browsers or graphics-heavy gamers. If it is time to trade in the laptop for a newer model, the 2014 MacBook Pro is sure to satisfy.