Golf is one of those games that seems simple at first but quickly becomes complex once proficiency is reached. Golfers need the right shoes, an extensive selection of clubs, proper attire for the green, and, above and beyond all else, the right type of ball. Navigating through the endless varieties of balls is an act that requires a serious time commitment, as there are balls for beginners, balls for pros and balls for every kind of shot, large and small, that the game of golf entails. For those that want to use a high quality all around golf ball but don't have time to wade through the mountains of information available, reading up on 5 of the most popular and commonly used golf balls on the market is a good way to get informed.
1
The Callaway Hex Chrome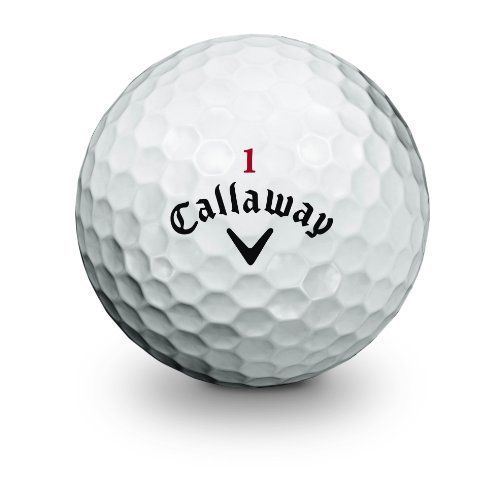 A high performance golf ball available at a mid market price, the Callaway Hex Chrome is currently one of the most popular balls used by serious players. Available in traditional white or in a highly visible optical yellow, the Hex Chrome combines the Callaway company's patented Hex aerodynamic system with the low compression S-Tech core. The result is a ball that is soft on contact with the club face but drives for very long distances and holds a straight line. The Callaway Chrome also putts with nice accuracy, giving players good control over the ball at any distance.
---
2
The Nike One RZN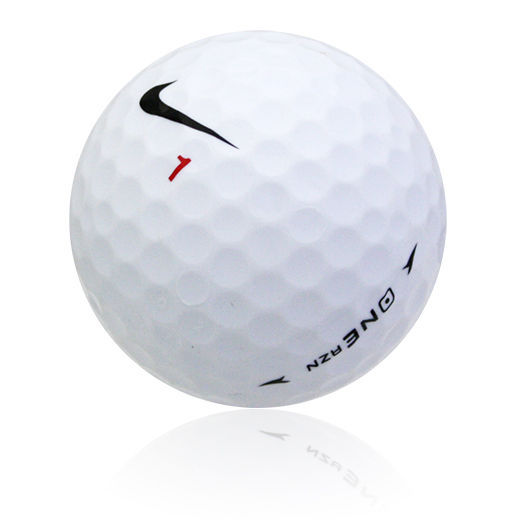 Designed to be one of the top quality balls in the non-tour level for both amateur and professional players, the Nike One RZN has several qualities that help it stand out in its crowded field. A polymer resin core makes the ball lighter, yet more resilient, than standard rubber cored balls and the heavy outer layer means it maintains a good spin on long drives. A good ball for beginners who are trying to gain extra distance, the Nike One RZN may be too soft for putters looking for tight control. The Nike One RZN X however, which comes with an even firmer cover, gives players more control on wedge shots and allows for more spin.
---
3
The Taylor Made Burner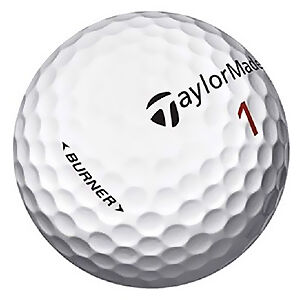 This low cost, high performance ball is extremely popular with amateurs and practicing pros alike. A two piece ball, the Burner sports an ionomer cover which gives it a medium softness feel but the durability and distance capabilities of a much harder ball. The Taylor Made Burned comes in classic white and optic yellow as well as in a special lady's edition, which carries a lavender logo for extra personalized style. On the green, the Burner performs well with both irons and wedges, giving the player both long drives and sharp putts with minimum roll outs. All in all, this is a versatile ball at a low price point.
---
4
The Top-Flite Gamer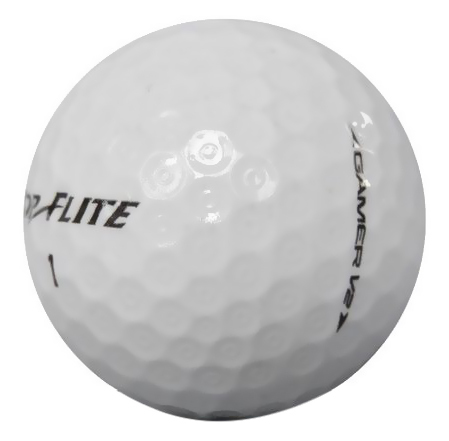 With a resilient rubber core, an ionomer boundary layer and a patented Dimple in Dimple aerodynamic cover, the Gamer is a three piece ball that is very popular with practicing players due to its affordable price and balanced performance. The Top-Flite Gamer gets excellent distance on low launches and holds a line with considerably less spin than other balls in its class. In the short game the Gamer still manages to hold the green and keep rolls to a minimum. A multi-tasking ball that performs well in any condition, the Gamer is one of the most popular non-tour balls on the market.
---
5
The Titleist Pro V1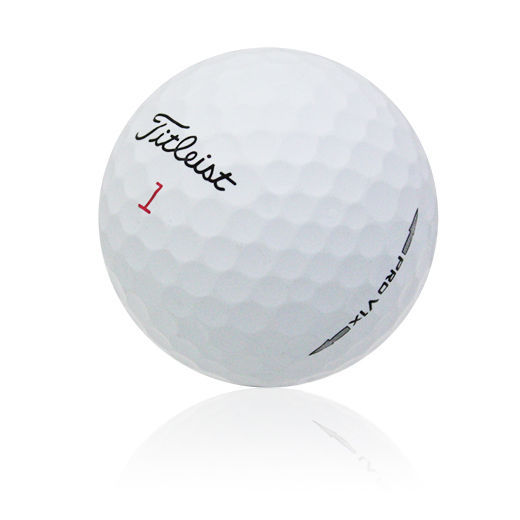 The Pro V1 is a popular professional level golf ball that gets lots of action both on the tour circuit and on the home course. Featuring a soft compression core and an aerodynamic paint process, the Titleist Pro V1 is heavily used by players who want to get the maximum range on drives. For those who like a bit more spin and know how to use it, the special edition Pro V1x is made with a dual core that gives it even more velocity. A top end golf ball that remains popular despite its high price point, the Titleist Pro V1 is a solid choice for anyone who wants to try out a professional level golf ball.
---
Conclusion
Although shopping for golf balls can often be confusing due to the overwhelming selection available, it's always smart to start with the most popular balls on the market - they are po. Consumers that want more information about how to choose the right golf ball should check out online guides for more information.