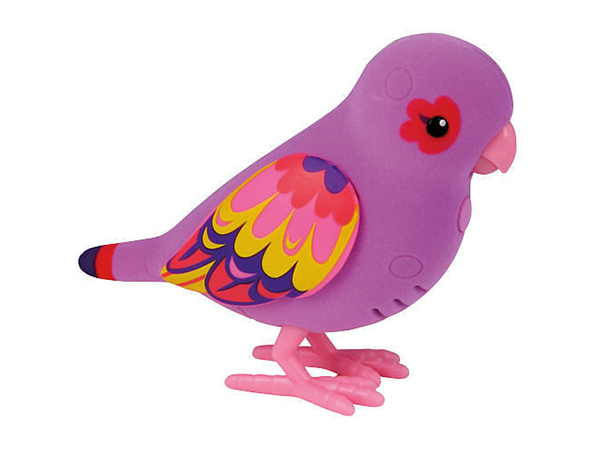 Not all families want to have live animals in the house. Some families are too busy to care for pets, while other households need to be free of allergens. Still, pets are a great way to bring joy to children's lives and teach them responsibility. For families looking for a good alternative to live pets, the Little Live Pets Bird Toy is a realistic option that looks and sounds like the real thing.
These toys are collectible, talking birds that kids can keep as pets. They are made by the toy manufacturer Moose Toys and were released in the summer of 2014. The Little Live Pets make great gifts, and are suitable for kids 5 years of age and older.
About Moose Toys
Moose Toys is an Australian company that is known for making and distributing toys and other home products around the world, primarily marketed for children. Moose makes collectibles, novelty toys, arts and crafts, and more. Some of their other products include The Trash Pack, a collection of garbage-inspired collectibles for kids, as well as Glitzi Globes and The Ugglys.
About Little Live Pets Talking Bird Toy
Little Live Pets Talking Bird Toy can be purchased at retail and online stores. It includes features like sensory touch, singing, chatter-back recording, and feathers that look like an actual bird. The birds come in a number of different colours and have cute names like Delicate Dee, Silly Billie, Angelic Angela, Sweet Sophie, Cool Cookie, Cheeky Charlie, Friendly Frankie, and Beauty Bella. The birds are soft to the touch, making them an enjoyable toy to play with for those looking for an authentic toy pet. Each one comes with a cage where it perches when not in use.
Features of the Talking Bird Toy
The Talking Bird Toy comes with many unique features in addition to its soft, lifelike appearance. It can chirp, tweet, and even whistle 30 different melodies and nursery rhymes with the press of a button. It also has a recorder so that kids can talk to it and hear it repeat back what they have said. The birds can be purchased individually or in packs for kids who want to collect them all.
Conclusion
The Talking Bird Toy is available in a number of different colours, each assigned a different name so that kids can collect all of them as a full set. Not only do they have a number of features to make them appear as lifelike as real birds, but they are also reasonable alternatives for children who are not yet ready for the responsibility of a pet. It's a great toy for any child over five years old and can be found in most retail children's stores and in online auctions and stores, as well.