RIGHTS
To have questions answered about authenticity and the source of a particular item
For reasonable shipping price and quotes
For genuine merchandise
For a refund if the product proves to be fake
To not have to pay for shipping back a counterfeit product- if the seller tries to make you do it, open a dispute against them in your 'dispute console' under "MyeBay"...
RESPONSIBILITIES
To prove the item is fake if you think it is- the burden of proof lies on the buyer, unfortunately. If recovering your money is that important, you will go and visit shops and experts ASAP (within three days), contact the seller about a refund, and/or open a dispute.
To check feedback- has a seller sold things thought "fake" before? Is there enough feedback to work out if this person is selling genuine merchandise?
To ask questions and do your homework- Would there be a lot of genuine Dior in Singapore/China?
To pay via legitimate channels and obey eBay rules so that you can take advantage of its remedies.
To file complaints in eBay against sellers who sell fake merchandise
To use common sense- as if you can buy a Louis Vuitton wallet for $10...unless it's well-used.

Never

assume a seller with a lot of feedback sells only genuine merchandise, or that one selling a lot of merchandise is genuine. On two occasions I have dealt with sellers who will give me a refund after I claim the item is 'fake'/'a copy'...sellers fear being tarred with the 'fake' brush. If they can escape it, for every one return, they'll have five people who won't be bothered.
Never
buy designer goods/label goods/anything of value from Asia- they're almost always fake/worthless. Be on the lookout for sellers importing direct from Asia. If the seller speaks poor English, this can also be an indication. High postage costs can be a giveaway.
Designer goods are made in Italy, France, and the US usually.

Why

would Asia be able to sell you an imported designer good for a lower price than its sold from its home region?
Any goods claiming to be made other than Western Europe/the US is a

FAKE

.
NOTE:
There are honest people operating honest businesses out of Asia, and honest people with poor English operating businesses. However it is in your interest as a consumer to be on the lookout for problems. Asia are good for cheap generic electronics, however.
Avoid
buying from perfume/designer goods/makeup from Germany/France/Austria/Switzerland, there have been a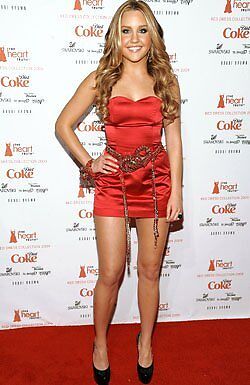 spate of fakes flooding the market via Turkey and eastern Europe of late.
Anything worth less than $25 excluding postage won't be covered by eBay if they rule in your favour.
Sometimes some things aren't worth busting your gut over. Open a complaint to make eBay aware, say what needs to be said, then leave it.
Skincare is an interesting category, due to the regionalisation of the industry. For example, buying Dior skin whitening products in anywhere but Asia is almost impossible. Thus, the
regional skincare coming out of Asia is likely to be legitimate
, but,
never let your guard down
. If the deal seems too cheap or the products look suspect, they probably are.