Royal Doulton began producing series ware in 1889 when Charles Noke joined the company. He later became the art director. Noke decided that it would be useful for ranges of standard shapes (blanks) to be painted with popular images. There are many different ranges, which have been produced at different times. These include: Arabian Nights, Beggars' Opera, Robert Burns, Canterbury Pilgrims, Dickens (there's an enormous range of characters in this series alone), Don Quixote, Grimm's Fairy Tales, Shakespeare, Treasure Island, Robin Hood,and others. There are also series which deal with historical events, places and persons, such as Famous sailing ships, historic towns, Old English Inns, World War One. There are series which deal with Monks and Toasting scenes, Edwardian ladies and Old English Gardens, Coaching Days and Sea Shanty, Country Garden and haystacks, fox hunting and golfers. And there's the famous nursery ranges, particularly Bunnykins and Brambly Hedge.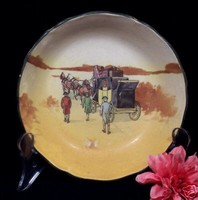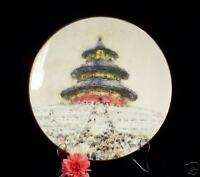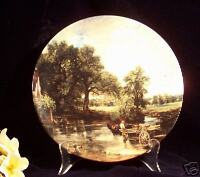 These have been made at various times over the last century, and some series have only a few images, while others have many images painted on many different shapes. Some people try to make collections of a specific series, others like to gather a representative sample of a number of pieces. Some collectors are only interested in one artist, such as Noke himself, or Kate Greenaway, or even Jill Barklem.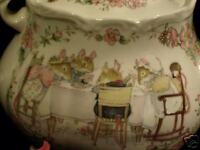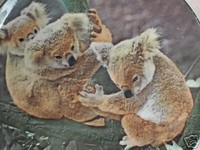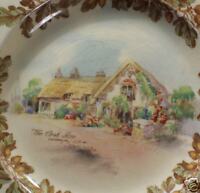 In the latter part of the twentieth century, Royal Doulton also produced a range of cabinet plates which served as commemorative issues, usually limited to a set number of firing days, which could feature illustrations such as reproductions of famous paintings, or images of fauna or flora of a particular country. These are often collected as display plates, and are sometimes issued as parts of a series, or as singletons.
Research is quite important so the books on Royal Doulton series ware by Louise Irvine are often recommended as a guide to some of what is available. Not all pieces of a series may be available, and not all series are easy to find, but that's part of the excitement of collecting- discovering that piece that you need for your collection. Happy hunting!