Greetings
Shamans work with kindly Nature Spirit helpers, universal healing powers,
Power Animals, Angels and Devas, and the seven directions.
It is Spirit that heals us.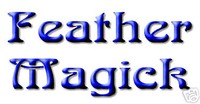 Shamanic practices open pathways to the sublime in all of us, and foster a deep and loving respect for all that lives - through stones, crystals, trees, plants, animals and humans themselves. To the shaman, all is alive, all is sacred and all is connected in a cosmic Web of beauty and 'beingness'. The ways of the shaman are both earthy and ethereal, for the Divine exists in everything we see, hear and touch, and consciousness can be expanded by direct experience of multilevel reality, in shamanic journeying. The shaman lives by experience, and in respect and wonderment - she or he is not bound by doctrine. And the shaman does not have to believe, for the shaman knows.
Shamanism is about healing, and meeting needs that are relevant to us today. The way of the shaman is a path of truth. Find your own truth and respect the truths of others. Walk your chosen path in peace and harmony!
~ Birds & Feathers ~
The feather represents the element of air, of the intellect and the realm of thought, which is the first step toward creation.

Bird feathers are symbols of the wind, the mind and new opportunities. Finding a feather can also be a sign that we are connecting to the divine and/or the creator god(dess). Finding bird feathers is a reflection of change and of reaching new levels of consciousness. It is always good magick to collect feathers.
" Magick is the art of bringing about wanted change "
The Tools of Magick
The fluid execution of magic results from the combination of awareness, knowledge, understanding, and a relationship with the universe. These are all necessary for gaining the outcome we desire. These guide us in choosing the time, place, tools, and actions that we perform our magic in and through.
Most people perform magic by ritual mixing of tools, thus creating a combination of vibrations that are sympathetic to the outcome of the magic. Positive energies produce positive results. Negative energies produce negative results. The results are weighed on a universal scale, with the quite hidden and subtle hand of Spirit determining the relative affects.
Magic, and the life form it derives, is very powerful. The visible effects may be manifested powerfully or with little force. The invisible effects are also there, and it could be said that the less visible the visible, the more powerful the invisible.
Work your magic with ethical responsibility. Do so with understanding. May the divine powers bless your workings and may you receive the results you wish.

In natural magic, feathers are used in spells and ceremonies to promote change. They are used as catalysts to help focus concentration while carrying out spells and wishes.
The medicine bag, also called power pouch or sachet, often includes special feathers which have meaning to the wearer and help attracting good luck as well as driving away bad things. Equally, wands and many other ritual tools use feathers for the same purpose.
Feathers are magically ruled by the element of air. This makes them good communication helpers. But each feather can also hold other special powers; depending on the bird from whom it came, its colour, place of discovery and other factors.
The knowledge of what kind of feather is best used for what kind of indent can only be found out for oneself by trial and error. A pigeon feather is not as helpful for creating a defence strategy than a feather taken from a bird of prey.
Feathers are often used to focus concentration in spells.
Basically all feathers can be used for any spell; they can either attract or repel energy. But their colour gives them an additional specific energy which should also be chosen in accordance with the desired outcome of the spell. Naturally coloured feathers are far more powerful than chemically dyed ones. Often coloured candles are used in conjunction with feathers to give additional strength to the spell.
Feathers used for magical undertakings are mainly determined by the energy which is brought into the feather by the user through concentration and thought. In addition to the energy the user brings into the object, feathers hold certain natural abilities.

ANIMAL OR BIRD MEDICINE can assist in healing body, mind and spirit. It can help in bringing personal power, strength and understanding. When you call upon the power of an animal, you are asking to be drawn into complete harmony with the strength of that creature's essence.

Feathers available at SerpentineMoon
The Magick is within You! So why do we need all these Ritual Tools? For Focus! These are the tools that focus the mind, especially while you are learning the art, and are also what you use to focus your power.
There are rituals and spells you can do with nothing but your mind and they will be just as effective, but there are times, especially if you practice High Magick, that tools are required. They also represent the elements and can be charged as such to release the power of an element into your spell-working.
Your ritual tools are sacred and should be treated with reverence and respect. Allow only those whose energy you want affecting your magick to pick up your wand or other tool.
One of the most valuable and powerful of our Ritual Tools are our Healing Wands. The ATLANTEAN POWER ROD contains the very essence of ancient advanced science. The basic rod is a hollow copper tube. At one end is a quartz crystal, which is about ¾" to 1" in diameter. It is about 1 ½" to 3" long. The outer covering or insulation is leather, wrapped in a flat spiral. Some healing wands have quartz crystal or other crystals on both ends and others have just one crystal with a copper end cap at the other end. In the area of health and healing, all diseases become curable. The use of these wands employing crystal energy is actually a simple process that allows the balance of the body to be restored. The affected organism heals itself. Various feathers enhance these wands, being attached to either end in a decorative, but powerful manner. We also offer other items that include the Magick of Feathers, so do check FEATHERS & SHAMANIC CRAFTS in our Store.

We will be following on with this series of Guides as time permits. Watch out for the next one on BIRD MEDICINE.
Please visit the * SHAMANIC ART and INTUITIVE READING* section of our eBay Store -
Our Store specialises in all types of Metaphysical items - Spirituality, Wicca, Pagan, Shamanism, etc
Thank you so much for sharing your time with us
as you wander through our Store.

Namasté
SerpentineMoon


Add ***SerpentineMoon*** to your Favourite Sellers List

To give you confidence in the quality of our work and business etiquette, please read our Feedback Comments and also visit our *About Me* page.

Do let us know if this information has been valuable to you - thanks :)
SERPENTINEMOON © 2009 All Rights Reserved