As a ebay shopper, you properly found that a same sytle and look USB drive but different prices from ebay sellers. When you are buying a USB memory drive, you are not only buying the style and look of the USB drive, also buying the heart of the drive. The heart of the drive is the capacity, speed and quality of the USB drive you are really using it.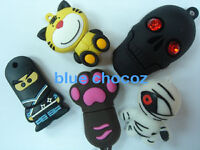 Honestly, ebayers searching USB memory drive on ebay, the first impression to them is the look of the drive and then is the price. However, don't be cheated by the beautiful look of the USB drive case. Remember the most expensive and the thing you use for storing file is the stick which inside the case, not the case.
Price is always telling you the truth, same look and same capacity of the USB drive can be sold for big between prices. The reason is the cheap one give you a fake USB drive, a fake USB drive is a drive that doesn't has the capacity as describe but programmed/upgrade to the capacity as listed. For example, a 2 GB drive programmed/upgrade to 8 GB, you can see it has 8 GB on your operating system, but the actual capacity you can use is only 2 GB.
There is a free software on the Internet call "H2testw" which allow you to test your drive is real or not.
Back to the main point, you are buying something you can see and love - the USB drive case, also the memory stick which is inside the case you don't know it is real or fake.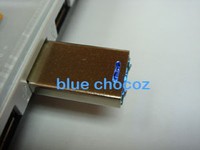 Here are few notes for your references to determine a real USB drive.
Price, don't buy a USB drive that is extremely cheaper than the market price.
Seller history, some buyer will left a negative feedback if they received a fake drive.
Warranty, is the USB drive given a warranty for at least 1 year.
If you received a fake drive, you should tell ebay and show them the H2testw report. Also ask refund from the seller and finally tell everyone by leaving them a negative feedback.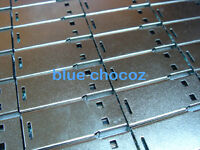 I am one of many ebay sellers who is selling genuine USB drive, the drives I stocked are all real. Sellers like me should know that it is hard to compete with those sellers who are selling fake drive. To maintain a safety ebay buying environment which needs us to against those selling fake products' people.