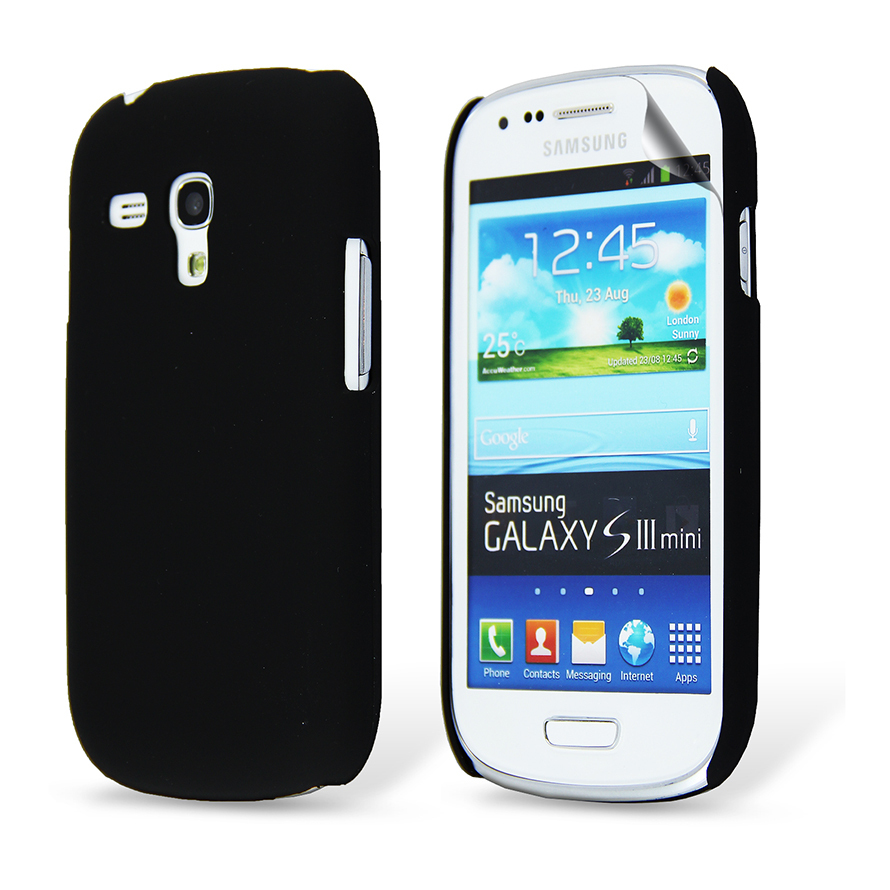 The Samsung Galaxy S3 is one the highest rated smartphones of recent times, and a favourite with millions of people around the world. There is a large market for accessories that can be bought for the device, with many owners interested in buying a suitable case for the phone. This guide will examine the types of case available to buy for the Galaxy S3 and will explain how to find said cases on eBay.
Samsung Galaxy S3 Cases
The majority of Samsung Galaxy S3 owners buy cases that are designed to protect the device from damage, while others buy cases that add to the aesthetic value of the smartphone. Buyers considering purchasing a case should first decide what is they want from the product; do they want a case that will protect their device, one that will make it more visually pleasing or both? Identifying what type of case is desirable will make the searching process much faster, and it will lead to the confident buying of an appropriate product. The following are the different types of cases that can be bought for the Samsung Galaxy S3.
Protective Cases

Protective cases vary in price, depending on the level of protection offered. Cases made from soft materials like silicone gel and rubber are able to successfully absorb impact but cannot withstand strong force. Harder materials like carbon fibre or reinforced plastic can protect the device from blows and falls but are more expensive. Buyers looking for a protective case should determine what (if any) type of damage might happen to the phone. Buyers who need the upmost protection should look for armored cases. These are considerably more expensive than standard options, but are dustproof, waterproof, drop proof and crush proof. Buyers may be able to find a used armored case for sale at a lower price.

Leather Cases

Leather cases are given their own grouping because of the sheer variety that is available. Cases can be made from faux and real leather, and come in a number of finishes and styles. Buyers who work in the manual sector looking for a practical case should try searching for leather holster cases . These are attached to the user's belt, and offer good protection whilst providing easy access to the phone. Leather wallet cases are quite popular and are similar to standard wallets but come with the added feature of a pouch to hold the device. This allows the buyer to keep their valuables all in one place . Leather flip cases are also quite common and these products offer relatively good protection and keep the device clean.

Designer

Case

As the name implies, designer cases are made more so for aesthetic purposes rather than protection or practicality. Designer cases greatly range in style, and can be made from a number of materials including wool, cloth, rubber, neoprene, metal and wood. Many cases are often emblazoned with a unique image or design, while others feature images of cultural icons and celebrities. The price of a designer case will depend on the manufacturer, if it is licensed and the material it is made from.
Screen Protector
A screen protector is a special type of lens attached to the front of the smartphone that keeps it safe from scratches and clean from finger marks and smudges. Screen protectors will also reduce glare, and are attached via a self-adhesive. The adhesive does not leave a residue, and screen protectors are generally inexpensive to buy.
Buying Samsung Galaxy S3 Cases and Screen Protectors on eBay
eBay is unbeatable when it comes price, and the website has a far greater selection of smartphones and smartphone accessories than any specialist store or mobile phone website. Buyers interested in purchasing a case or screen protector for their Galaxy S3 should first head toeBay.com.au. When the homepage has loaded, click on the Mobile Phones & Accessories title, which is found in the Electronics tab on the left hand side of the page. On the following page, click on the Cases, Covers, Skins link located in the Mobile Accessories menu. Next, click on the For Samsung filter, which is found under the Compatible Brand heading in the Categories table on the left hand side of the page. Type the name of the desired case or screen protector into the search bar and press enter e.g. Samsung Galaxy S3 Armored Case.
Buyers interested in purchasing a used case can locate such items by clicking on the Used filter, found under the Conditions heading in the Categories table. All buyers are advised to visit eBay Deals, as they might find their desired case or screen protector for sale here at a reduced price. To access the relevant page, click on the Deals link followed by the Mobile Phone Accessories title within the Electronics tab.
Conclusion
It's a good idea to buy either a case or a screen protector for the Galaxy S3, as these products are designed to keep the device safe from damage. However, not all cases are manufactured for protective purposes, and buyers interested in designer cases will find a multitude to choose from. Remember to visit eBay Deals before making a purchase as the desired Galaxy S3 case may be found here at a reduced price.