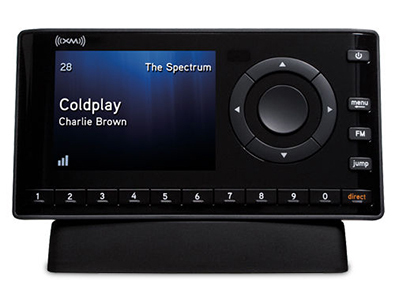 Imagine being able to access an endless stream of music, talk radio, entertainment and helpful daily resources, such as traffic or news information, all for a small monthly fee. Satellite radio by SiriusXM provides listeners with over 175 channels of ad-free programming. It's available 24 hours a day and can be as customised as customers need it to be. Given the latest docks and adapters on the market, anyone can create a satellite radio player from a normal home or auto stereo or cell phone. With a subscription to Internet satellite radio, listeners can enjoy immediate access from any computer or mobile device.
Top Satellite Radio Benefits
In both convenience and affordability, satellite radio can't be beat. For a low monthly fee, subscribers have endless music, comedy, news and more at their fingertips in their homes, cars and on the go. This includes resource channels, such as traffic, news and weather tailored to specific metropolitan areas.
Best yet is the fact that these stations are constant. Drivers won't be left hopping from station to station as they travel, dealing with periods of static or settling for bad music for kilometres on end. They won't be distracted by the radio while searching for something better to listen to. With satellite radio, drivers can stay entertained, awake and safe on the road. Satellite radio is not just for drivers, however; people own many devices that can be easily modified to play satellite stations.
The majority of satellite radio channels are also free from advertising, though there are select programs that do have sponsors. Even these offer a break from the flood of ads experienced on traditional radio stations. For fans of nonstop music, there's no better bet. Without having to pay for each song or download software to a computer or mobile device, listeners can enjoy all the entertainment they need for under $15 a month.
If you don't already have satellite-radio-ready equipment, finding a dock or adapter is easy, especially on eBay. Look at Bluetooth-enabled home stereo receivers, SiriusXM car adapter kits and docks for the market's most popular tablets and smartphones. Subscribers can also opt into Internet options, ensuring the availability of service on any device capable of going online.
Satellite Radio Customisation
While portable music devices have always been popular, the current trend today is to download and create your own playlists for convenient storage and playback via an iPod or other MP3 device. With satellite radio, listeners don't need to spend hours managing their media, and there are no fears about storage running out. Personal channels can be customised using MySMX. This saves time, frustration and money, as storage space is endless, easy to manage and available for a small monthly charge.