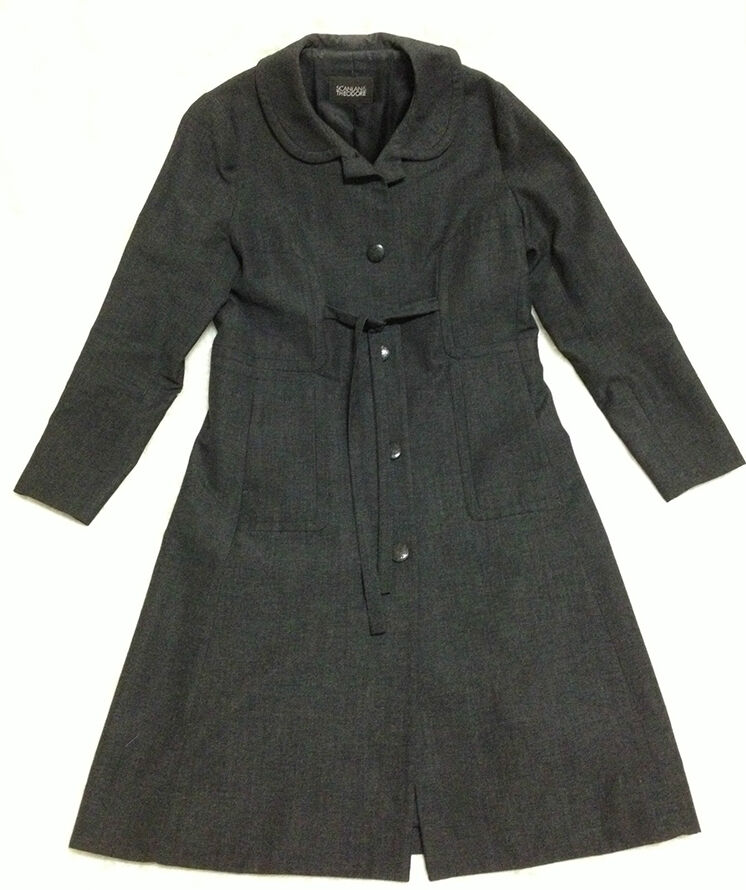 Regardless of who the woman is or the type of situation she finds herself in, she always wants to look her best. A sure way to accomplish that is to choose the right attire. That may mean a top and skirt, the right Scanlan and Theodore jacket.
A Scanlan and Theodore Jacket can Make the Outfit
An outfit often requires layers to pull it together really well and in order to achieve the polished, finished look that many women are searching for. In many ways, adding the perfect top layer for the occasion can tie a whole ensemble together and truly carry the look, whether that layer is a skirt or colourful top to get all the attention it deserves.
For fashion conscious women, wearing a good quality, stylish top layer, which certainly describes a Scanlan and Theodore jacket, is a very important part of current fashion trends. It is a trend that is not likely to go anywhere for a while, so a forward thinking woman who enjoys variety is wise to choose a number of these key pieces to coordinate with other wardrobe items. By doing so, she is sure to have the necessary jacket to finish off any outfit for any occasion.
Some women enjoy a variety of different looks and can use the same jacket in a number of different situations, dressing up or down the look to match the occasion by pairing it with different tops or accessories. When the jacket is so versatile, it adds value to the woman's wardrobe as a whole. Such a jacket is worth the time and effort it may take to pick it out and it is certainly worth the money spent on it.
Because of the versatility and usefulness of this top layer, the jacket becomes a very valuable part of a woman's wardrobe. Many women are very fond of the Scanlan and Theodore look and always want to wear it. These women may enjoy owning several Scanlan and Theodore jackets, one for each season and occasion based on the different styles and materials they are available in.
Scanlan and Theodore Jacket Styles
Scanlan Theodore's signature look is clean, modern, and intelligent. While each of the jackets have that very distinct Scanlan and Theodore look, the designer does produce jackets with a number of different style features, creating pieces that appeal to a variety of different tastes and are fit for any occasion. These features include three-quarter length sleeves, cropped cuts, double-breasted closures and many other designer cuts and embellishments. Colour is another important part of design and Scanlan Theodore jackets feature trendy colours specifically chosen to accentuate the intelligent look of the garment.
The Materials used to Craft Scanlan and Theodore Jackets
Scanlan and Theodore uses high quality, exquisite fabrics and materials when creating all of their fashions, including the jackets in the line. As with the design and styles of the different Scanlan and Theodore jackets, the type of material used in the construction of the garment affects how a woman wears it and which occasions it is most appropriate for.
Wool, for instance, keeps the body very warm but does not breathe well if it is a tight knit. Wearing one of this designer's wool jackets is a great outdoor look, but indoors the jacket may be too warm. A lighter, looser wool knit may be more appropriate for such occasions.
Scanlan and Theodore silk jackets are also a lighter choice; great for warmer months and indoor wear. The rich, strong silk that the designer uses to create these jackets is elegant but sturdy. In fact, women who like the look but want to avoid choosing leather may appreciate the look and feel of one of these silk jackets.
A woman who may wear the jacket most often in certain situations should consider whether the material is best for that occasion. For instance, a woman who wears the jacket most of the day in the office may not want to choose one that is bulky, thick, or made from a warm material. On the other hand, if she wears it most often outside during cooler months, or if the office is a cool environment, she may prefer warmer materials.
How to Buy
Most women who appreciate the Scanlan and Theodore design have few options when it comes to finding garments by the designer. That is, unless she lives near one of the designer's boutiques. Otherwise, an online venue such as eBay is one of the most likely places to find a Scanlan and Theodore jacket. Shoppers can expect to find bargains on all designer clothes on eBay, including tops, bottoms, jackets, accessories, and footwear. The Deals page offers even more opportunities for bargains.
The Scanlan and Theodore name means intelligent, forward-thinking, modern designs. Jackets by the designer are available in different styles, colours, and fabrics. All of them, however, display that same signature look.