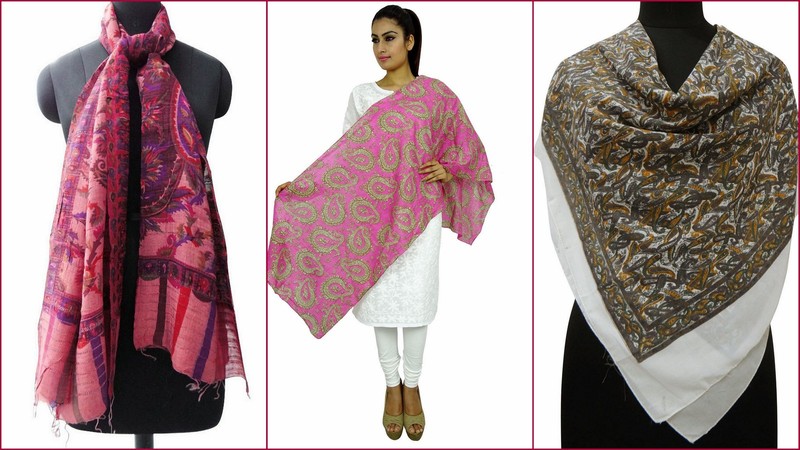 Summer outfits call for a lot of innovation and style. It is way more than dressing up in tanks tops and casual t-shirts. A season of comfortably flaunting your shorts and maxi dresses and exciting beach visits. What if I tell you that you can flaunt your winter garments on summers as well? How excited would that make you feel? Some simple and interesting tricks can do wonders on your summer wardrobe. And to do the trick all you need is
scarves.
A neatly and efficiently tied scarf can help you create your own style statement. You can also opt for your pashminas or other intricately printed fabrics to redo your wardrobe for summers.
You need not necessarily stick to wearing your scarves as a neckerchief. Tie them stylishly like a headband to get a boho look accessorized with some boho jewelries or wear them as belts to highlight not only your bottom wear but also your waistline. Tying up your scarves as belts with shorts will make you look extremely attractive. A crop top or a tank top would be the best option to club it with. Scarves is a especially for all those who have long hair. A bad hair day is a common scenario in every woman's life. Troublesome and untrendy but you cannot help it because you are way too occupied with work to wash your hair. This is when you can use your hair as a head wrap covering up all the messed up hair.
The best part about scarves is, it is affordable and simply the best accessory mostly because of its versatile usage. Ensure that your wardrobe has a collection of the following scarves in eye catching designs ranging from abstract to floral to paisley:
100% silk scarf
100% cotton scarf
Georgette and chiffon blend
Art silk and viscose.
Twist and twirl your scarves according to your own fancy and make your summers trendier.