Here are just a few short notes on Searching for and buying Buddha Images and other Buddhist items available and for sale in Australia.
When you search for an item you want from Australia, check the box on the left of the search screen to search "Australia Only" and check the box "title and description" to catch all the items you are after.
But doing this still doesn't guarantee that these items are in Australia (many sellers, mainly in China list their items in Australian Dollars just to be listed in Australia) watch out for these ones as the items seem real cheap but the postage can be huge.
A genuine seller will usually list the item at a reasonable - realistic price and not 99 cents.
Always check the postage cost for the item. Some tricky ebayers will have a Buddha or other item listing the starting price at 99 cents or one dollar, but when you go to pay for your item the postage could be as high as $100.
Also when searching for Buddha, try alternative spelling as people listing items will sometimes mispel their item. So instead of just Buddha .. try Buddah.
Always check a sellers feedback. Failure to do this can sometimes end with receiving a faulty item or never receiving it at all.
As well as checking feedback you can Check the Sellers "About Me page" (if they have one) and if they have an ebay store, check the store as they might have a similar item there also.
If you've checked the sellers feedback and still aren't sure you can email one of their buyers and enquire about "after sales service" such as packing, prompt delivery, etc.
When you've found your item and need more information, ask a question. All good ebay sellers should be happy to answer any questions you have.
Then if the price is right, the postage is right, the item is what you want and the sellers feedback is good, then click away and make your purchase.
Don't forget that FEEDBACK is an important part of ebay also, so don't foregt to leave feedback and ask your seller to do the same, this will give you more credibility when buying your next item.
Happy ebaying everybody. Andy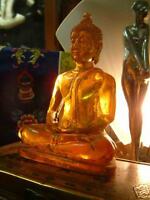 A Bears Old Wares