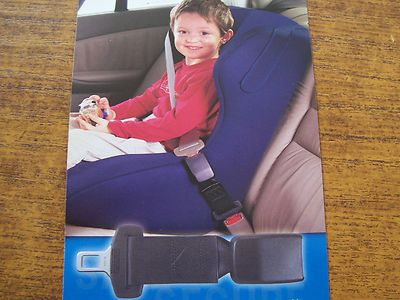 Seat Belt Extension Straps

1) Useful for children to be able to reach and do up their own seat belt

2) As the seller and Make sure the seat belt extender has got an Australian Standards compliance tag on it



Australian Compliant Seat Belt Extensions
3) Ideal for when you have 2 or 3 child car seats or boosters seat in your car and you can't reach the seat belt on the booster seat, use a seat belt extender
4) If you can't twist or lean over to reach the seat belt, use a seat belt extender
5) Make sure the extender clips on on the side of the booster seat as shown in photo
6) Large range of seat belt extenders are available for different vehicles
7) See our ebay shop to purchase an extender to suit your car
8) Seat belt extender from any overseas country are not compliant to Australian Safety Standards, Buy Australian Only
9) There are different lengths available
10) We have a fitting list for compatibility for many cars
11) Our ebay shop stocks 3 different lengths
12) Available for front seat belts, left and right rear seat belts and centre seat belts

Some Cars can have 3 different shapes in seat belt clip in the one vehicle

When buying a seat belt extender we ask you to supply your Car Details
which include, Make, Model, Year, and which seat belt you want to use the extender with (1) Front or (2) Left or Right Rear or (3) Centre Seat Belt

We have a fitting list we are compiling ourselves, we do this by trying extenders in
different model cars as the pass through our workshop.

In some cases where we do not have a listing for your car, We can identify your seat belt clip by requesting a photo and measurements of the silver seat belt tongue.

We will not mail out extenders until we are 100% sure it is compatible with your car.
As we have a non return policy.
This ensure the extender you receive is new and never been used in a car.

If you have purchased the wrong extender we will not mail the item and issue a refund, if you have already made payment.