When selling cameras and equipment, one of the best tips I could give is to split the items into separate lots, rather than bundling them altogether. While it may sound attractive to sell your camera body, bag, two or three zoom lenses and a couple of filters all in one big lot, you are essentially limiting yourself to only those buyers who want to buy a full kit, and neglecting those who are searching for a particular lens or a good bag or filter.
Packaging everything together - a decent return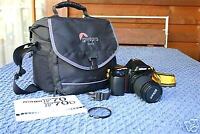 I made this mistake when selling my old film SLR - I bundled together the camera body, two lenses and bag, and got the sort of price I'd been hoping for - when I was thinking of it as a package. But after the sale, I realised that I would probably have expected a higher price had I listed each item separately. After all, I have bought a number of items on Ebay, such as filters, a zoom lens and a flash, but each time I was looking for that particular item.

Selling items individually - a stellar return!
A few months later a friend gave me his camera with 2 lenses and a bag, along with some extras like a spare film, dust blower etc, to sell on his behalf. He expected around $300 for the lot. I listed each item separately - the bag and zoom lens went in two lots , and the camera with the standard lens it originally came with went in a third lot.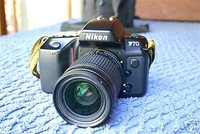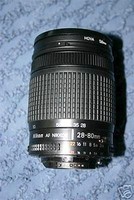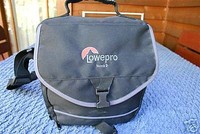 I also used the extras as bonus items which I mentioned in the listings - so a free film with the camera, and a free dust blower with the zoom lens. I also mentioned in each listing that I was selling the other equipment at the same time - that way if someone wanted more than one item, they knew they could buy it from me in one go, and save on postage as well. At the end of the day, the three lots sold for around
$450
- with different buyers for each item, and, from my looking at the bid history, a wider range of people interested in them as well. Some bidders were bidding on more than one item, while others were interested in a particular piece of equipment - these were the people I had alienated on my first auction by packaging it all together!

Lessons learned
I've now learned my lesson - split items wherever feasible to widen your market. Buying things like cameras in a package makes great sense when buying brand new from a shop as you'll usually save money, but, when selling on Ebay, splitting the items can not only get higher returns, but also makes your item available to a wider audience including the guy who is looking for that particular lens - and then you'll both be happy!