It takes only seconds NOT TO SELL your great collectable or antique item...

unless you know the buyer's mind!
Collectors and home decorators are happy to spend money on Ebay. But the huge range of available items means that the seller wanting the edge will have to be creative and clear to catch and hold a buyer's attention in the first, critical moments of a search.
Ebay offer general
selling advice
and buying advice
but sellers of collectables and antiques may benefit from some specific tips.
Choosing a category

(part of the Ebay sell your item page) might seem an obvious place to start, but how you WORD the category title is very important for buyers who only browse by keyword search, rather than by individual categories. For example the title "Antique Rosewood writing desk c.1840" in the category Antiques>Furniture>pre-1900 would be missed in the keyword search 'antique secretaire'. While all possibilities cannot be covered in the 55 characters allowed (even with a sub-title), try and choose words that will attract keyword searchers to your item. Leave out unnecessary small words like 'and' or 'with' and even full stops and commas (all counting as characters). It might look clunky: but buyers have to find you with the search tools available! So: "secretaire rosewood antique writing desk victorian era" covers keywords for the age, period, timber and function/style of the piece of furniture - all with 2 characters to spare!
Pictures and graphic aids

are the next 'hook' for the buyer whose attention has been momentarily caught by your category title. Of course an image in the gallery will help -if it shows something meaningful. (The first image entered using Ebay's selling tool 'add pictures' option will appear in the gallery listing, if that feature is purchased.) These are quite small, and photos need to be high contrast and as close-up as possible, with an uncluttered background to be instantly attractive.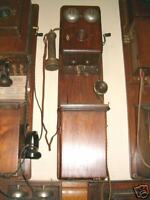 Poor Gallery image- cluttered background.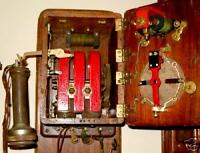 Better- highlights points attracting technical buyer.
Images on the listing page.

Having got the buyer to view your item, it is important to supplement the description with as many images as your item warrants. Since these do cost money when using Ebay's user-friendly listing service it is worth deciding how many to use against what the item is expected to fetch. However the more the better is a good rule. Images tell the buyer about your item in a way words cannot. Different angles, and detail close ups to highlight special features are great. Also, honesty will always pay off. If the item has a fault or down point, then show it. The results might deflect a choosy buyer, but consistent honesty in this way gives buyers confidence in your descriptions, and will certainly reflect in your feedback. Also, if applicable, an extract from a technical brochure or catalogue may help the buyer understand your item better; or help to date it. (Specify clearly in the written description whether this material is for sale, or information only.)

Close up highlights decorations

Defect clearly shown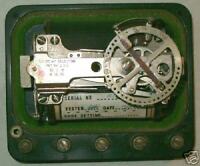 Mechanism in detail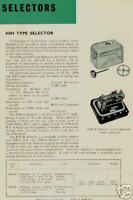 Information only illustration for above item
Then comes the written description.

Short sentences; to the point. State what is known, and admit what isn't. There are experts out there who will immediately spot fudging and waffle. Confidence is increased in a seller who tells it honestly. You can at least describe the item accurately, listing all writing or brands, even if you don't understand it. The buyers will recognise it if it is for them.
Postage and payment instructions need to be clear.

And one thing to really keep away from is rows and rows of bold, double spaced terms and conditions. Nothing puts a buyer off faster than ploughing through acres of text looking for information on the item! Invite questions. Post questions that enhance your item description using others' expertise or good observation powers. It also pays to insert a clause inviting bidders to review the item description periodically, to see answers to questions posted during the auction.
In short
, your item can be fantastic; valuable; a great investment... but completely disappointing if nobody can find it; catch the drift at first glance; and then understand it clearly when they do get there!