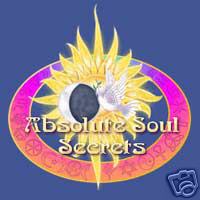 Have you ever wondered why some items literally walk out the door and why others don't even get a bid? It's not just price that determines a sale. You also want a sale at a good price and a carefully constructed item description will go a long way towards this point. I will tell you what makes a GREAT item description:
DOs:
Make your item interesting! Sounds obvious I know, however I have seen lots of items with the barest information. A few sentences a that's it. This is not enough. People want to read about what they are interested in.
Set out your item description in a logical coherent manner. It shouldn't be a jumble of non related items or irrelevant facts. Everything in your item description must be about the item!
Include as many GOOD photos or pictures as possible. Photos often work better than symbols or drawn pictures. However make sure the photos are clear and bright. I have seen lots of dark and/blurry photos which detract from the item.
Make sure you list all the features of the item for example is it year's model, or does it come in different colours/sizes. Is it Australian made or imported from Europe? Are celebrities using it and if so who are they? People are interested in these facts.
Use colour appropriately. It's great to use 2 coloured fonts for the text. Use an ebay listing designer background theme which is relevant to your item. If you are selling cars, then use the car theme!
Use correct spelling, punctuation and grammar. If this is not your forte, then get someone who can check it for you.
Look for a point of difference. What is special about your particular item? Can you find something better or unusual about it that you can highlight in your description.
Can you 'value add' to your item. You can increase the price of an item by adding an additional feature or bonus. For example, buy this ebook and receive this one free or buy this bottle of perfume which has a free gift. You don't even have to say what the gift is. You can make it 'mysterious' so people really want the gift. Sell the idea or the dream of the gift.
Bundle items together as packs for example if you were into alternative medicine you might wish to do a 'vitality pack' where you could include vitamins, tonics and detox items. Or if you sell cosmetics, you could do a 'body pack' with exfoliants, cleansers and moisturisers. You can then describe all the items in detail in your description.
Create a great item description by using creativity and artistic flair. I know that not everyone is an artist, but do try to tap into YOUR OWN natural creativity to come up with something different that no one else has. You know you are successful when other people start copying you! And be prepared for this because it does happen! You can be consoled when your descriptions are copied because you know that you can come up with another original idea.
DON'Ts
Don't use a different coloured font or a different style of font in every paragraph. I have seen listings where every coloured text that eBay has in the description editor have been used and all together they are jarring on the eye! Better just to use 1 or 2 colours. Using 3 colours is rather risky, unless you can do it well.
Don't crowd your description. There is plenty of space. Make sure you use it. A couple of sentences squashed into the top of the listing will not cut it with the potential buyer.
Don't overwhelm the customer with too much information. Any more than 4 pages of info is probably too much (unless it's a very special product which has copious specifications, in this case use a link to another url).
Don't use out of date material in your listings (unless you sell antiques!). Referring to something that happened years ago doesn't help you. Particularly in items like fashion or where there are ever changing trends. Use up todate info and tell your customer this info is current.
Don't use a blank white page as a background. You need to have something unusual and plain white isn't it!
Don't try to rush the description. You are better off to spend the extra 5 minutes to get it right, rather than rush and run the risk of spelling and other errors.
Don't be dishonest in your description, buyers will only be upset if you haven't described the item correctly.
Don't use 'big' words or words that are too simple. You want the majority of the readers to understand what you are talking about. Making a verbose description will only put your reader off. Write in a 'conversational' manner.
And don't forget to check and double check your work before you list!
Remember once the potential buyer has clicked on your item, you have their attention. Make it worth the reader's time by giving them something really interesting! Make your description clean and crisp with no waffle and give them relevant background information. Describe everything about your item honestly and to the best of your ability and you'll have no worries!
If you found this guide helpful, then please vote YES for it. You can go to my shop by clicking Absolute Soul Secrets You can read my other guides including Listing for Success - ATTENTION GRABBING Item Titles by CLICKING HERE
Until my next guide,
Warm Regards, Rose