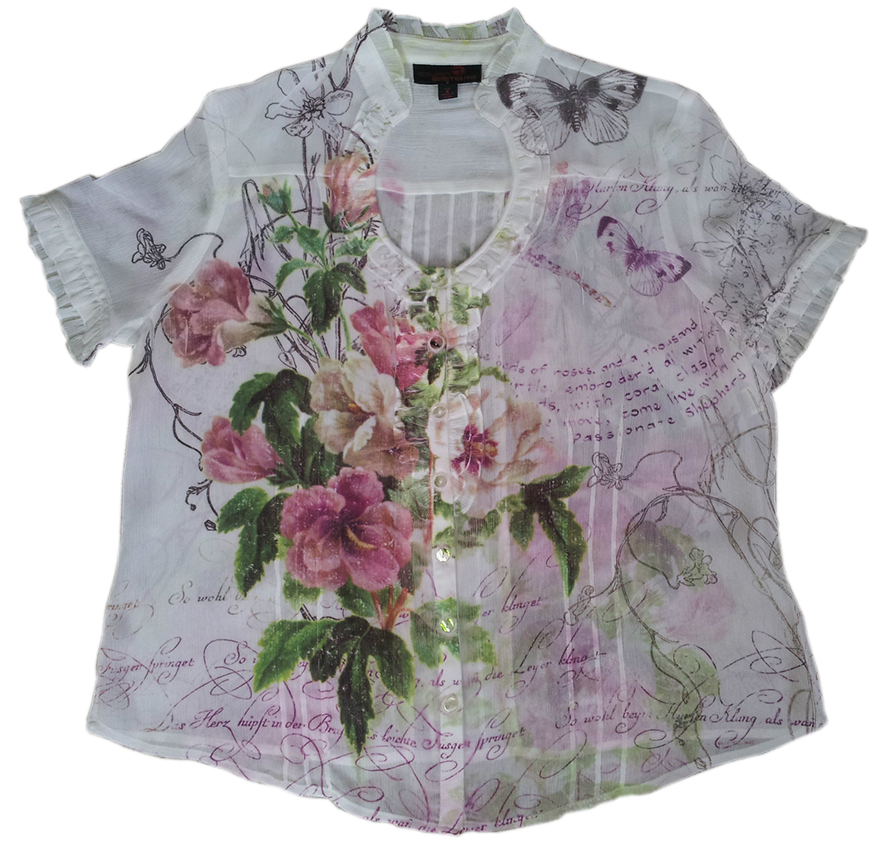 An international company dedicated to bringing sophisticated, in-style fashion to women, Seven Sisters Clothing Company offers a variety of blouses for formal and casual wear. In fact, the company describes its design strategy as one focused on the 'leading edge of international trends'. Therefore, buyers interested in purchasing one of these unique, flowing pieces which equally emphasise femininity, style, and comfort, have much to consider.
The Seven Sisters line is extremely limited, since its focus is on quality over quantity. As such, buyers need to carefully consider styles in relation to price. In addition, careful attention to fit ensures that buyers' purchase process run smoothly without the need for returns, particularly if shopping online.
Seven Sisters Blouse Styles
Though it strives for an international appeal and turns to the global market for design inspiration, Seven Sisters is, at its heart, an Australian company. Based out of Melbourne, Seven Sisters offers a few key designs in blouses and other garments such as dresses each season at an extremely limited scale.
In Australia, the company limits itself to high-end boutiques which properly display and market their small selection of products. Therefore, buyers looking online especially need to have a solid knowledge of which products the company offers and how the items play in their overall look and style. This information helps consumers narrow their searches and save time.
Chiffon Blouses
The most popular style blouse offered by Seven Sisters is the chiffon blouse. Each year, the company presents this same style with new patterns which it discovers while searching the international market. At its heart, the chiffon blouse is a simple button up shirt. However, Seven Sisters' signature design emphasises the neckline of its chiffon blouse through a method which includes soft pintucking. Seven Sisters offers chiffon blouses in both full and three-quarter sleeve options which vary by season and usually makes the garment of 100 per cent polyester.
The idea behind the Seven Sisters chiffon blouse, as it is the company's signature style, is to provide women with a simple, comfortable, and stylish garment which they may easily dress up or down. The blouse is supposed to drape over the body rather than conform to curves, emphasising soft femininity. Seven Sisters chiffon blouses therefore flatter several different figure types, camouflaging problem areas around the midsection with the draped fabric.
Tunic Tops
Similar to chiffon blouses,Seven Sisters tunic blouses drape around the body to highlight feminine curves and downplay the less flattering aspects of those areas. Tunic tops come further down the torso than chiffon blouses, thus elongating that part of the body and creating a more formal, flowing look. Seven Sisters tunic tops are made of the same 100 per cent polyester as the chiffon tops, but they do not have the same button-up feature as chiffon blouses.
However, the top of the tunic generally includes three to four buttons. Sometimes these buttons are just for show, other times they are undone to create a V-neck effect. Many tunics made by Seven Sisters are sheer, requiring women to wear a camisole top underneath for modesty. The result, however, is that by varying the colours of the camisoles underneath, wearers create different looks and colour palettes which vary the effect of the tunic blouses.
Knit Blouses
Seven Sisters designed its line of knit blouses for women looking for a more fitted look and tighter weave in their blouses. Still made of 100 per cent polyester and still featuring a variety of ever-changing patterns and colours, Seven Sisters knit blouses create more defined lines and curves than their chiffon counterparts. These blouses are all of pullover variety without any buttons save one or two at the top for detail. That is, they do not actually unbutton.
Occasionally, Seven Sisters knit blouses also feature chiffon elements which create a nicer and smoother feel for the wearers. In these cases, the torso consists of cable knit polyester while the sleeves are made of a more draping chiffon. Judicious pattern choice and placement makes the fabric change invisible to the naked eye while providing the wearers with freer movement in the arm area.
Sizing a Seven Sisters Blouse
Because it is an international company, Seven Sisters uses a unique sizing system that does not exactly match up with typical Australian sizes. The chart below converts typical Aussie sizes to Seven Sisters sizes.
| | | | | | | | |
| --- | --- | --- | --- | --- | --- | --- | --- |
| Australian Size | 8 | 10 | 12 | 12+ | 14 | 16 | 7 |
| Seven Sisters Size | 1 | 2 | 3 | 4 | 5 | 6 | 18 |
The styling of Seven Sisters blouses is such that they flow down the body to create a uniquely feminine look. Those who normally wear a smaller Australian size, sizes 4 or 6 for example, should try size 1 with the understanding that the point of these blouses is to drape the body rather than hug it.
How to Buy a Seven Sisters Blouse on eBay
eBay is a fantastic place to look for a Seven Sisters blouse. With sellers who range from the small boutiques targeted by the company itself to individuals emptying out their closets, the website presents a vast selection of Seven Sisters styles from more than one season. Buyers also have the option of using the site's Daily Deals section to find a new blouse at a discounted price.
The unique style of Seven Sisters blouses has captured the attention of many fashion-forward women from Australia and around the world. Focusing on extreme style and careful quality, Seven Sisters has a limited stock each year, meaning buyers need to be careful about style and size choice, which is why careful research and consideration is essential before purchase.