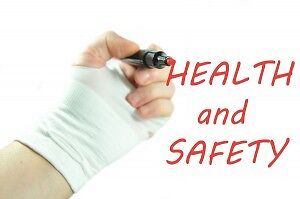 The number of swimming pool drownings in Australia doubled last year and the number of pool accidents continues to rise. Children tend to get very excited around pools, of course you don't want to take the joy of playing in a pool away from them, but making sure they are save is vital. Here are seven basic safety rules you could to teach your kids to make sure swimming pools remain a fun and a great thing to have at home!

1. Never let your kids go in or around the pool if there is no adult to supervise. If you are the adult, do not leave them alone, even for a minute. Take all you need with you (phone, sunscreen, towels etc.) when you are going out to the pool with the kids. If you need to go back inside, ask the kids to go out from the pool and sit for a minute.

2. Kids love playing in the water. That's fine but one rule should be to not run around the pool as the floor gets slippery and hazardous really quickly.

3. Ask your kids to not push or jump on others as they can accidentally hurt someone or themselves.

4. Do not allow glass or potential hazards in the pool area as kids won't be wearing shoes and could trip over them.

5. Toys should not be on the edge of the pool as children might tip over them and hurt themselves badly.

6. Do not allow your kids to go to the pool with part of the pool cover still covering it, they could get trapped under it. Always take off the cover entirely.

7. Do not explain to them how to open the pool gate, that way they will be forced to wait for you to go to the pool.

We hope these tips helped!