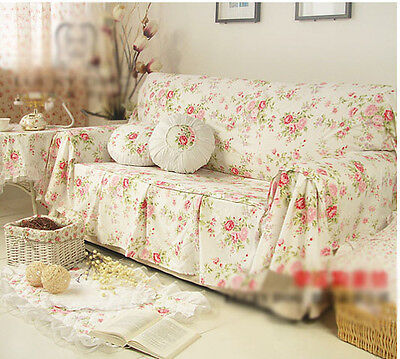 Shopping for a sofa is a big deal because it is one of the most commonly used furniture pieces in the home and due to its size, all other furniture is usually centred around it. Sofas, also called couches, need to be the appropriate size, comfortable, and visually appealing. They come in all shapes and sizes. Some of them even have multiple functions. As overwhelming as it might sound, finding an attractive, yet functional shabby chic sofa is not that hard if people know what to look for. There are even ways to find sofas that are more affordable than expected.
About the Shabby Chic Style
Shabby chic refers to a kind of design style. It involves getting furniture and decorations that look aged, worn, or vintage. Often the colours incorporated are pastels such as blush pink and baby yellow. Since the look is so popular, furniture companies actually make products to look vintage or worn. This gives shoppers to enjoy the look of antique furniture without having to hunt for it. In addition, vintage items that are actually worn tend to be uncomfortable and in need of repair. New shabby chic sofas are comfortable and in good condition, but still look aged.
What Sofa Size to Get
A problem that many people face is figuring out what sofas fit into their living space. Couches are notoriously large and it's easy to get one that fills up too much space. The other furniture needs to fit around it and walkways need to remain open. Putting a large sofa into a small area makes the room appear crowded and tiny. In reverse, a small couch is swallowed up in a large space.
When figuring out how much room is available for a sofa, keep some general spacing suggestions in mind. Allow for 45 cm between the sofa and the coffee table to provide for for enough foot room. Place the sofa 1 metre from the other chairs and seating, and at least 2 metres from a television. One way to visualise the area is to take painting tape and mark out a space for the sofa on the floor. This makes it easier to figure out placement and size.
Types of Shabby Chic Sofas
Different types of sofas range in size and function. There are several things that influence which kind would be the best. The biggest factors are the size of the room and how many people may have to sit on the sofa.
Shabby Chic Sectional Sofas
Sectional sofas are usually in the shape of an L. Each piece of the couch is separate, but attaches to the other pieces. Dealing with individual sections makes the sofa easier to move around the house. Their length varies from 2.7 metres to 4.2 metres. Up to six or seven people can sit comfortably on the sections so they are ideal for large families or those who enjoy entertaining at their home.
Shabby Chic Sofa Beds
Sleeper sofas are convenient for people who occasionally need an extra bed for guests to sleep on. A hidden mattress and frame is underneath the cushions of the couch. It easily folds away when not in use. Sofa beds come in standard shapes or as sectionals. However, keep in mind that these kinds of sofas are very heavy and hard to move.
Shabby Chic Sofa Sets
An easy way to get the living room set up in a way that matches is to get a shabby chic sofa set. Matching sets come with the sofa and any other kind of matching seating such as chairs or a love seat.
Standard Shabby Chic Sofas
Standard sofas are 1.8 to 2.7 metres long and can fit up to four people. Since these have a basic shape, it is easier to fit them in a small room, or a large one with other pieces of furniture.
Things to Look for When Shopping
When shopping there are some things people can look at to make sure that the piece of furniture is high quality. The frame and joinery methods point to the quality of the sofa construction.
The Sofa Frame
The sofa frame is what the cushions, springs, and fabric are on. Usually it constructed with wood, but some woods are more durable than others. Pine and spruce are soft materials that cannot endure a lot of weight or abuse. Plywood, steel, and particle board are also bad because they have a tendency to warp or break. Look for hardwood such as oak, ash, or beech that is dense, durable, and long lasting.
The Sofa Joinery
Pieces of the frame attach to each other in order to form the shape of the frame. The quality sofas use wooden dowels and screws in addition to glue. Couches with joints that are just glued together do not last long. In addition, staples and nails are okay to use in addition to dowels or screws, but a sofa only built with those is likely to break soon. The product description should say how the corner blocks are constructed.
How to Buy
Once you have a pretty good idea of the kind of sofa you want and what size would fit in your home, it is time to begin shopping. Start by seeing what sales are available on the eBay Deals page. If nothing there sparks your fancy, use the regular website to pull up a list of sofas. You can do this by typing keywords, such as " shabby chic sofa", into the eBay search bar. After you click on the search button, the site compiles a list of all the products related to your search. Narrow the list of shabby chic sofas by selecting the condition, your price range, and then sorting the products by their price. Keep in mind that delivery charges are not included in the overall price.