The Shade Sail Shop

The Shade Sail Shop Designs and makes quality pre-made Shade Sail in a wide range of sizes and shapes. We have designed our new range of shade sails The Shady Lady Range, which have super strong reinforced corners with thick webbing and super strong polyester UV treated thread. Pre-made sails are great alternative to custom made shade sails and our shade sail look great and are good quality. If you prefer a custom made shade sail then we can offer you great pricing on Australian made shade sails. We are based on the Central Coast of NSW and ship our shade sails Free to most area's of Australia and great rate to New Zealand and worldwide.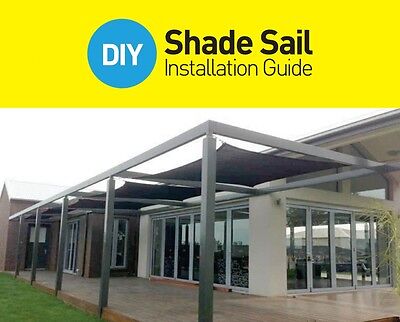 SHADE SAIL INSTALLATION
If you are looking to install a shade sail and don't know where to start then take a look at our free Shade Sail Installation guide. We easily explained how we measure the shade sails and how you need to measure to find a suitable size, you will also find a list of all our shade sail fixing accessories you may need to install the shade sail. We have a wide range of shape and sizes on eBay to suit all areas so you are sure to find a shade sail to suit.
If you are measuring for a pre-made sail then its is a different to a custom made shade sail.