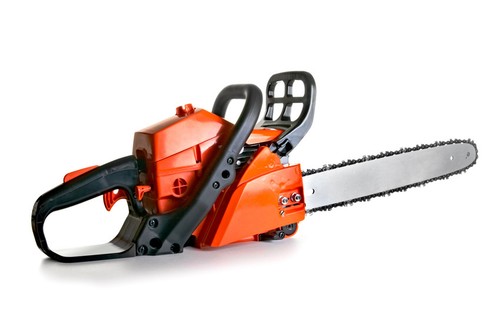 Shindaiwa chainsaws offer small but powerful engines that are excellent for home and professional users. Their power makes it possible to choose a relatively light chainsaw for relatively heavy work. More than one bar length fits most models, so buyers can semi-customise the power and cutting depth combination needed. Replacing the original bar increases this freedom. Safe use requires proper safety gear, including chaps, head and face protection, and noise protection, even though these chainsaws are relatively quiet and low-vibration. Shindaiwa chainsaws require less maintenance than many others, and parts are easily available online despite the current challenges obtaining them in-store. Woodsmen say a little, light Shindaiwa chainsaw impresses people with how much it can do.
Choose the Right Power Shindaiwa Chainsaw
The right size Shindaiwa chainsaw is the one with enough power and a bar long enough to get through what it needs to cut. The engine power delimits common uses. Small 25-35 cc light duty petrol chainsaw,, such as the Shindaiwa models 269TS, 320TS, and 352S, are ideal for trimming, pruning, small cuts, de-limbing trees and cutting small trees.
Medium duty petrol chainsaws with 36-41 cc, like the 377, and 389S, can also cut medium trees, and are ideal for cleaning-up after storms. Heavy duty 42-50 cc chainsaws like the 446S, 488, 488P, 490 can tackle large trees and cut firewood. Shindaiwa also has two professional size petrol chainsaws, the 577P and 757, which handle all tasks better than heavy duty engines.
Among professional arborists and lumbermen, the Shindaiwa is highly reputed for having relatively high power compared to its engine size. Experienced woodsmen say Shindaiwa chainsaws have considerably more power to displacement than normal, making it possible to use a smaller saw for bigger jobs.
The Value of a Small, Powerful Engine
The primary benefit of getting a lot of power from a smaller engine is that a powerful Shindaiwa chainsaw weighs less. This makes the equipment lighter, less fatiguing, and therefore safer to use. Long time users maintain that the heavy duty Shindaiwa 446S is powerful enough to cut such hardwoods as ironwood and box.
Decide on the Bar Length
The chainsaw bar is the section that holds the chain. Most Shindaiwa chainsaws offer more than one bar option. The longest chainsaw bar most non-professional users comfortably handle is 50 cm. Bars as short as 20 cm and as long as 70 cm are available. The length of the bar generally determines the greatest diameter of wood that is safe to cut.
Some professionals choose immediately to swap out the stock bar for a laminated chainsaw bar, which is lighter. Non-professional users are less likely to use the saw over such extended periods that this difference is critical.
Other Features to Consider
Various Shindaiwa chainsaws offer options related to noise levels and vibration control, which may be of importance to different users. Check the specifications for a particular model to see what its noise level is, in decibels, to determine if ear protection is necessary during chainsaw use. Most Shindaiwa chainsaws have low vibration. Those with enough vibration to require measurement include a Daily Vibration Exposure handle for the vibration calculations required by health and safety officials.
Top Handle or Rear Handle?
People who have to climb trees while using a chainsaw prefer the balance of a top handle chainsaw. Generally, that means professional arborists only. Everyone else prefers the safety of a rear handle model. Most Shindaiwa chainsaws have rear handles.
Maintaining Shindaiwa Chainsaws
Overall, users and repair shops say the Shindaiwa is easy to maintain. Owners say such basic systems as air filtration require attention less frequently than on other saws, and repair shop owners say they just do not see Shindaiwas brought in frequently for repair.
Replacing a chainsaw chain after long use is common. The chain pitch and chain gauge are specifications essential to finding a new chain that fits correctly. Leaking fuel lines have also required replacement on a number of saws. Owners attribute this to a difference in the quality of petrol in Japan, where the saw is manufactured, and local fuel.
Obtaining Parts
When Shindaiwa awarded Australian distribution to Allpower, owners began to find it more difficult to obtain Shindaiwa parts locally for repairs. Fortunately, online sources remain strong, including eBay, where it is easy to find bar and chain combinations of various sizes, spark plugs, ignition coils, and other key parts for maintaining Shindaiwa chainsaws.
Staying Safe When Using Shindaiwa Chainsaws
For safety, protective clothing is essential when using any chainsaw. Recommended gear includes chainsaw chaps to protect the legs, safety gloves which improve the grip as well as protects, side shield safety glasses or aface protector, steel-toed boots or shoes, earplugs or earmuffs, and a hard hat.
The right safety equipment is essential so users of these hard-working tools remain protected. It is equally important to employ safe techniques when using chainsaws.
How to Buy Shindaiwa Chainsaws on eBay
Shindaiwa chainsaws and Shindaiwa chainsaw parts are readily available on eBay. Be sure to check the Garden and Landscape Deals, which often include chainsaws and tools for their repair. To locate the chainsaw for sale that meets your criteria, start by keying " Shindaiwa chainsaw" into the Search window on any page of eBay. If you have specifics in mind, you may try adding bar length or model number to the Search, as in "Shindaiwa chainsaw 20 in". But sizes and model numbers appear with and without spacing so a Search does not always return every specified chainsaw for sale. Skim the listings to find what you are looking for. There are great deals on Shindaiwa chainsaws offered regularly on eBay.