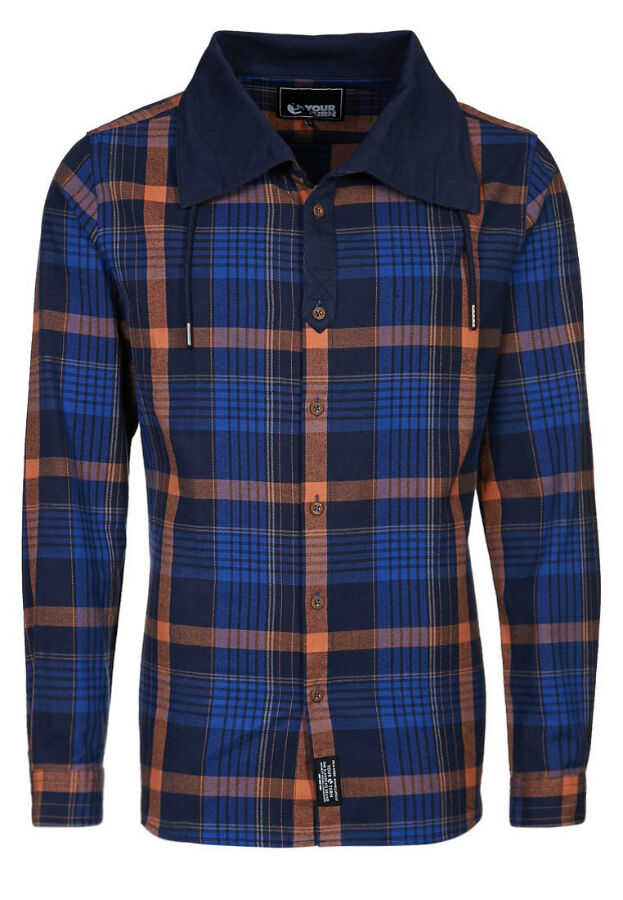 There is a huge selection of colours, textures, and styles of men's casual shirts, leaving it necessary to choose between short-sleeved and long-sleeved versions. Understanding what is considered appropriate for different occasions, how shirts should fit, how to choose colours and patterns, and the fabrics available, simplifies the buying process a great deal.
Casual shirts are more relaxed versions of formal shirts, but they are not as relaxed as t-shirts. They feature buttons and collars, and are generally more structured than polo shirts. They are a versatile addition to any man's wardrobe, as they can be worn with anything from shorts to chinos. Men's casual shirts are available from clothing and department stores, designer boutiques, and online from eBay.
Choosing a Short-Sleeved Casual Shirt
In most cases, short-sleeved casual shirts are considered more relaxed than long-sleeved shirts. They come in a variety of styles and designs, including baggy, fitted, checked, plaid, solid, and patterned. For a smart casual look, choose a fitted short-sleeved shirt in a solid colour or subtle pattern. For all other occasions, throw caution to the wind and choose colours and patterns that add a dash of pizzazz to the wardrobe. Look for micro-check, gingham, or plaid shirts in contrasting colours. Add texture by choosing an interesting fabric.
Fit for a Short-Sleeved Casual Shirt
The shirt should fit across the chest and body without being too short or too long. Some shirts should be tucked in, while others should hang out. For a fitted look, pay attention to the sleeve width and length. The sleeve should sit at mid bicep level and the wearer should be able to insert a finger between the sleeve and his arm. With baggy casual shirts, the sleeves can be wider and longer.
Finally, consider the wearer's tastes. Some men simply do not like wearing short-sleeved shirts and prefer rolling the sleeves on long-sleeved shirts. However, this is not always a practical choice, especially when the sleeves are a narrow fit.
Designers of Short-Sleeved Casual Shirts
There are many brands of casual shirts that come with short sleeves. When dressing to impress, consider one of these popular designers: