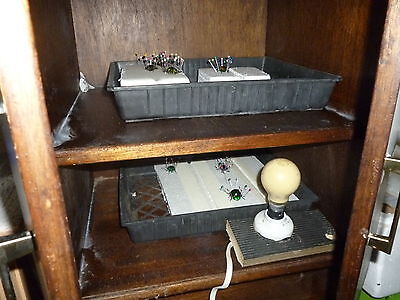 A simple and easy way to make a drying box for butterflies is to find an old side cabinet with at least 2 shelves or more with aprox 15cm clearance. You will need at least 4 once you get serious.

Find some old trays that will fit on the shelves, old seedling trays are perfect as they allow air through. To the door which should close well(magnet catch,snap catch etc) fit foam door sealing strips. This will make sure the fit is snug and bug/vermin/ant proof. Place your setting boards on the trays with the specimens put on shelves and close door. Keep in a nice sunny warm area inside. Never set boards on window sills in the sun. Specimens are set in aprox 4 days. Spray the inside every 2 weeks with surface spray(minus setting boards and specimens of course). Another up market move is to drill a hole and fit a low watt bulb. This speeds up drying 100%. Make sure the bulb is either in the back middle, top, or bottom middle. Fittings for this can be purchased at any hardware shop. Make sure you silicone the hole around the power lead......you do not want any ants, millipedes, museum worms(turn into evil beatles) etc getting in to ravage your special valuable butterflies. Once again use common specimens a few times until you are happy and confident with result. Happy setting...JIm....Unique Butterflies.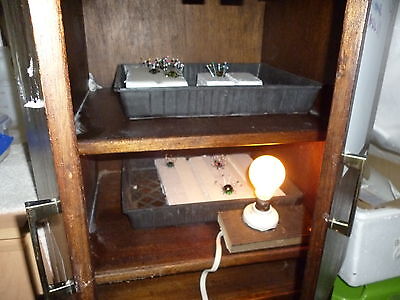 Add a caption
Light on for extra heat...low watt.
Click to Edit Caption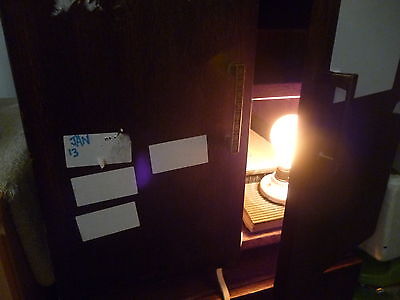 Add a caption
Closing cabinet with light on.....date the outside to keep track of days and specimens.
Click to Edit Caption