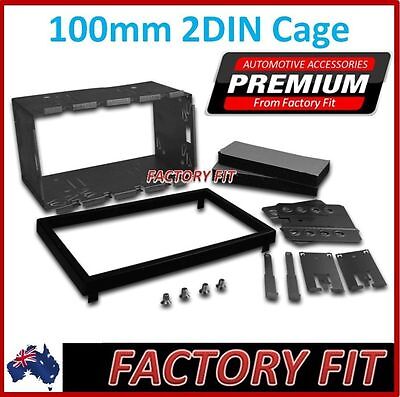 Which headunit suits my car? Single DIN and Double DIN?
The two main radio sizes are "single DIN" and "double DIN," and it's actually pretty easy to figure out which one you need.
If your car has a Single DIN (1DIN) head unit, the front faceplate should be about 7 x 2 in. (180 x 50 mm.)

If it has a Double DIN (2DIN) head unit, the front face plate will be twice as tall. Since "2 DIN car stereo" is a colloquial term for double DIN, the head unit in your car will measure roughly 7 x 4 in. (180 x 100mm.) if it conforms to that standard.

If your car came with a double DIN head unit, you have the choice if replacing it with a single or a double DIN car stereo. If it came with a single DIN head unit, then you have to replace it with another single DIN head unit or move around controls/get a faceplate that will leave enough space for a double din.
Is Double DIN (2 DIN) better than Single DIN (1 DIN)?

f you're concerned about replacing a 2 DIN head unit with a 1 DIN car stereo for quality reasons, you can stop worrying.

Double DIN head units aren't necessarily better than single DIN head units. Although there's more internal space for components (like built-in amplifiers).

The main benefit of double DIN head units is typically in the display, since double DIN comes with so much more screen real estate than single DIN. Most of the best touch screen head units fit the double DIN form factor, which also means that most of the best video head units also fall into this category.. However, there are a number of great single DIN head units that have flip-out touch screens, so choosing one form factor over the other really comes down to personal preference.
If you need to purchase a 1 DIN system we recommend that you don't focus on the lowest price as the screen movement may fail in a short time.