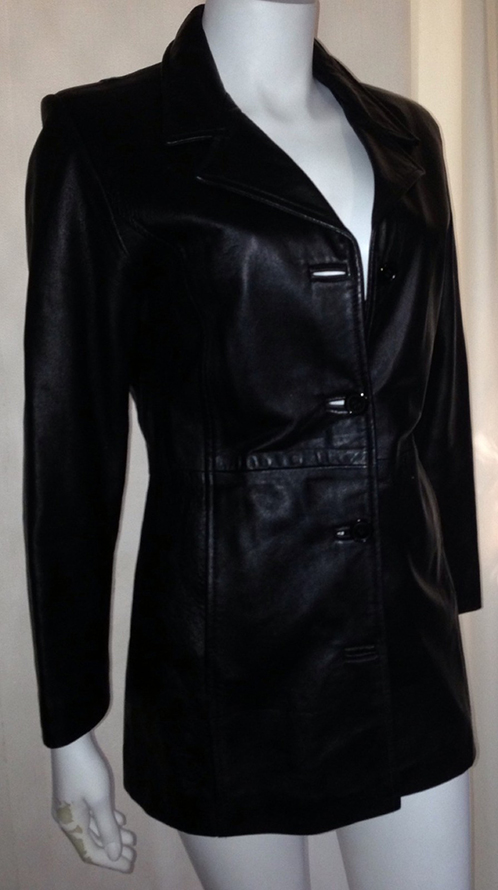 No matter what purpose the jacket must serve, finding an appealing style that is functional can be frustrating. Siricco jackets provide wearers with warmth, protection from wet weather, and durability. Leather is a tough material that can withstand a lot of wear and tear. Since it is also waterproof, warm, and classy looking, leather jackets have been popular for centuries. They do tend to cost more than other kinds of jackets, but they make up for it by lasting for years. Shopping for a Siricco jacket is pretty straightforward. Shoppers just need to select the size, style, and type of leather that they want.
Getting a Siricco Jacket that Fits
Leather is not a very elastic material, which means it does not stretch. It is important to find a size that fits over clothing so that it does not end up being too tight. The cut of the leather jacket makes a difference as well. Some are meant to fit more snuggly than others so it is even more important to get the right size. Luckily, Siricco provides a sizing chart for both men and women.
| | | | |
| --- | --- | --- | --- |
| Women's Size | Best (cm) | Hips (cm) | Waist (cm) |
| | 80 | 89 | 65 |
| S | 85 | 94 | 70 |
| M | 90 | 99 | 75 |
| L | 95 | 104 | 80 |
| XL | 100 | 109 | 85 |
For men's jackets, use the following chart.
| | | |
| --- | --- | --- |
| Men's Size | Chest (cm) | Height (cm) |
| | 92 | 150 - 160 |
| M | 97 | 160 - 170 |
| L | 102 | 170 - 178 |
| XL | 107 | 178 - 185 |
| XXL | 112 | 185 - 190 |
If possible, try the jacket on before purchasing it. This is not always possible, however, so just get the most accurate measurements possible when ordering online.
Leather Jacket Styles
Siricco and many other brands sell several styles of leather jackets. The shape and cut of the jacket and the materials used determine the style. Some jackets also have decorative features such as fur lining or metal studs.
Bomber Jacket
Bomber jackets came from the military pilots. Often people refer to them as flight jackets. They torso is shorter than most jackets, the waist and cuffs are elastic, and usually the collar is lined with fur. Typically the collar is also very large and hangs down the back. These jackets are casual and great for riding motorcycles in.
Double Rider Jacket
Double rider jackets actually came from the 1920's motorcycle riders. Often they are associated with rock bands, greasers, and rebellion. However, they tend to have a more sophisticated look now than they used to. The distinction of these jackets comes from the diagonal zip up the front and the overlapping front panels. They also have pockets, zips, buckles, and other embellishments to make them look more aggressive. Since double rider jackets are supposed to be form fitting, it is important to get the sizing right.
Fencing Jacket
Leather fencing jackets resemble the clothing worn to fence. They are very form fitting and are somewhat similar to the double rider jackets. However, the zip is located even further off to the side and usually the jacket is void of any pockets or decorative accents which gives them a sleek look.
Moto Jacket
Moto jackets are similar to the double rider jackets, only they are void of the buckles and other loud accent features. Women often wear these with dressier outfits and high heels. They have a more modern and classy look than the bad-boy style of the double rider jackets.
Peacoat Jacket
Peacoat leather jackets are dressy and sophisticated. They are longer and usually reach the top of the thighs. However, it is the double-breasted front that makes them unique. The two rows of large buttons go all the way to the hemline and they have a large collar. These are great for those who live in cold climates.
Trench Coat
A trench coat is even longer than the peacoat and may go all the way down to a person's knees, calves, or ankles depending on the coat and their height. These are either sophisticated and great for professional occasions, or they have a goth appearance that symbolises rebellion and independence from the rules of society.
Varsity Jacket
Varsity jackets have a similar shape to the bomber jackets. They are somewhat shorter, have a puffy body, and a very large, square collar that hangs down. Some varsity jackets only have leather sleeves, while others are entirely leather. The style came from coats that high school jocks used to wear.
Types of Leather
There are several kinds of leather to consider. None of them are necessarily better than the others because they each have their own defining characteristics.
| | |
| --- | --- |
| Type of Leather | Description |
| | Bison leather is durable and rugged much like cowhide is; however, its grain pattern is slightly different which gives it a more unique appearance |
| Cowhide | Cowhide is the least expensive leather because it is the most common; durable and attractive, but can become stiff after too much time in the sun |
| Deerskin | Deerskin is supple which makes it ideal for smaller accessories like gloves, or great for those who want a softer leather |
| Lambskin | Lambskin is the softest and most supple leather; used to make high-end apparel because it is so luxurious |
Choose the kind of leather that best suits the jacket style as well as the wearer. If cost is an issue, stick with the more affordable cowhide.
How to Buy
Shopping for Siricco leather jackets is easy if you use eBay. You can find great sales on eBay Deals, or you can browse through thousands of products by simply using the eBay search bar. Just type in your query such as " double rider siricco jacket" to pull up a list of items. Next, select whether you want a new or used jacket, enter in your price range, and sort the listings by the lowest or highest price. To save time, shop from the Top-rated sellers because they have an established reputation. Some of them even offer free postage and packaging.