FIND YOUR EXACT SIZE by following my simple steps below. Need any help? Just ask, I will be happy to assist in anyway I can.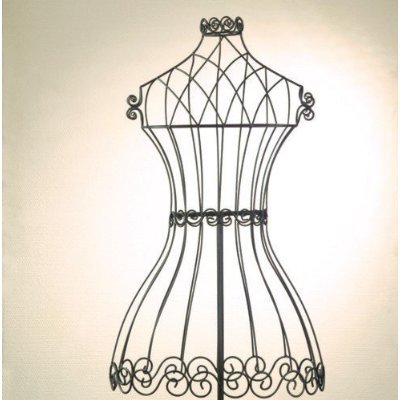 FIRST MEASURE YOURSELF!
(If you don't have a tape measure, use a piece of string and then work it out with hubby's builder's tape measure or with a ruler.)

BUST
The tape should go around the fullest part of the breast (ensure you are wearing the bra for the occasion - it's no point measuring yourself in a saggy old everyday bra when you intend to wear a push-up bra for the occasion) and should be level around the back. Do NOT pull tight. You should NOT compress ANY flesh.

WAIST
The tape should go around the tummy at the slimmest part - usually about 4-7cm above the navel. If you intend to wear support garments, put them on before measuring. Again, do NOT pull tight and remember that the tummy can expand by several cms after eating or just by stomach muscles growing tired after a long day.

HIPS
This measurement is confusing because it doesn't necessarily mean you measure your actual HIPS. For a big thighed lady, the measurement can be much lower than the HIPS. This tape should go around the largest part of the hips AND THEN also be able to easily drop down over the thighs. If it doesn't, then you should take the measurement at thigh height, standing comfortably and NOT squeezing your thighs together just to make the measurement less... embarrassing.
Let's face it, there is NOTHING more embarrassing than feeling like an overstuffed sausage. Go for the size that FITS and even the larger sized lady can look glamorous.
Compare your results with the Size Guides below.

AUSTRALIAN STANDARD SIZES
WOMAN'S REGULAR SIZES
SIZE 8 10 12 14 16 18
BUST 82 87 92 97 102 107
WAIST 63 68 73 78 83 88
HIP 88 93 98 103 108 113

WOMAN'S PLUS SIZES
SIZE 16 18 20 22 24 26
BUST 105 110 115 120 125 130
WAIST 89 94 99 104 109 114
HIP 110 115 120 125 130 135

Note there are two Size Guides above - Regular 8 - 18 and Plus 16 - 26. Note the overlap in Size 16 & 18.
Most garments tagged as Size 18 are Plus Size but every now and then you will find a Regular Size 18 which is designed as a bigger cut of the Regular Sized garment - NOT as a genuine Plus Size design. Regular Size 18 is just a bigger copy of a Size 12 garment while Plus Size 18 is actually designed for a larger lady.


OTHER MEASUREMENTS
INSIDE LEG
This is measured from crotch to hem in jeans and pants. Most Regular Length is 78cm. Long is 82cm and Short is 74cm.
RISE
This is measured from the crotch to the waist in jeans and pants. For the best fit in both these measurements, find a favourite pair of pants and measure THEM instead of yourself.
UPPER ARM
For Plus Sized women, a comfortable sleeve can be vital. Take this measurement at the bicep with your elbow bent.
DRESS LENGTH
This a very tough measurement as practically every dress has a different shoulder line (which is the usual measurement shoulder - hem.) The answer is to measure from your underarm (where the seam of a comfortable shirt/blouse/dress sits) to the ankle bone. Compare that with the seller's measurements and, if necessary, ask her to take it for you.



| Header1 | Header2 | Header3 | Header4 | Header5 | Header6 |
| --- | --- | --- | --- | --- | --- |
| Product1 | Value1 | Value2 | Value3 | Value4 | Value5 |
| Product2 | Value1 | Value2 | Value3 | Value4 | Value5 |
| Product3 | Value1 | Value2 | Value3 | Value4 | Value5 |
| Product4 | Value1 | Value2 | Value3 | Value4 | Value5 |
| Product5 | Value1 | Value2 | Value3 | Value4 | Value5 |
| Product6 | Value1 | Value2 | Value3 | Value4 | Value5 |
| | | | | | Total value : xxx |