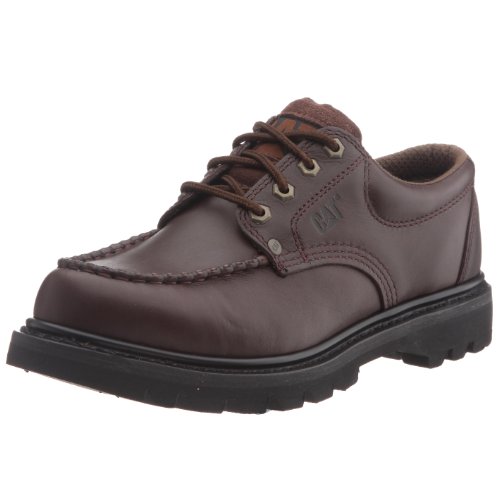 Men have worn shoes for centuries. In fact, the oldest leather laced pair is estimated to date from 3,500 B.C. Shoes are made to protect feet, and originally, the design of a shoe was dictated by its function. Shoes slowly became more than just protection. Today, they are an essential part of men's wardrobes. There are many different types of shoes. Formal shoes are used on occasions when formal clothes are worn, and casual shoes can be worn in almost any other situation.
Whichever shoe buyers choose, they have to decide between slip-on or lace-up variants. Each type is suitable for different occasions and offers its own advantages. To make an informed choice, buyers should know the different types of slip-on and lace-up casual shoes, the benefits of each type, and where to find and purchase a pair.
The Difference Between Casual and Formal Men's Shoes
As their names suggest, formal shoes are worn on formal occasions and, casual shoes are worn at other times. Almost all formal men's shoes are lace-ups. However, there are a few slip-on shoes that are acceptable as formal shoes in certain situations. This can depend on where the shoes are worn. For example, loafers, a type of slip-on shoe, can be worn with suits. However, this is more accepted in the United States. Similarly, formal shoes can also be worn with casual wear at times. Formal shoes are made of leather, feature minimal decoration, and are streamlined in shape.
Depending on the context in which it is used, the term "casual shoes" can refer to anything from closed shoes that are acceptable in an office setting, to open sandals that are perfect for the beach. This can be confusing, so buyers looking for casual shoes to wear to work should find out which types are acceptable at their workplace. Casual shoes can be made from leather, fabric, rubber, or synthetic materials. They are usually wider than formal shoes and are available in a wider range of colours.
Types of Casual Slip-on Shoes
Slip-on shoes were first developed in the early 1900s and were based on the Native American "moccasins". Slip-ons are easy to put on and take off since there are no laces to tie. There are many types of slip-ons, some more casual than others.
Type of Slip-on Shoe

Description

Made of suede or leather

Flexible soles

Can be worn either informally or with a tuxedo

May be made of cotton or faux fur for casual use

Formal versions may be either velvet or patent leather

Developed in the 1930s based on existing Norwegian shoes

Stronger soles than moccasins

Types include penny loafers, and the tassel

Slip-on sneakers (Vans)

Introduced by the Van Doren Rubber Company in the 1960s

Worn by skateboarders
Slip-ons are usually worn without socks. However, they can also be worn with "loafer socks", low-cut socks that end in the shoe. The line separating casual and formal shoes is not as strict as it used to be. Though these slip-ons are casual, buyers can wear some types on formal occasions.
Types of Casual Lace-up Shoes
There are many types of casual lace-up shoes. Some are very similar to their formal counterparts, but feature a small change that makes them more casual, while others are very different.
Boat Shoes
Also known as "Top siders", boat shoes were designed to prevent slipping on the wet surfaces of boats and docks. These shoes can be worn in the summer and are usually worn without socks. Boat shoes have laces, however, they can be worn as slip-on shoes as well.
Saddle Shoes
Saddle shoes resemble the formal "Oxford" shoes in their design and styling. What sets them apart is the fact that the layer of leather over the instep is usually of a different colour. Saddle shoes are considered casual, but stylish.
Canvas Shoes
Canvas shoes are sneakers that can be worn in non-sport related situations. They are available in many styles and colours and can be worn with jeans, shorts, or chinos.
Choosing the Right Size Casual Shoe
Buyers must choose shoes that are the right size for their feet. The first step in this process is measuring their feet. When buying shoes in a brick and mortar store, this is an easy process. However, when buying online, buyers do not have the chance to try shoes on before purchasing them.
Feet are best measured later in the day, since this is when they tend to be larger. Buyers should wear socks when they measure their feet. Buyers should then ask a friend to trace the outline of their feet on a piece of paper. Two measurements are taken from the trace: the length of the foot, and the width of the foot. The chart below can serve as a guideline.
Length of Foot

(cm)

U.S. Size

Euro Size

U.K. Size

23.5

6

38

5

24.1

6.5

38.5

5.5

24.4

7

39.5

6

24.8

7.5

40

6.5

25.4

8

40.5

7

25.7

8.5

41.5

7.5

26

9

42

8

26.7

9.5

42.5

8.5

27

10

43

9

27.3

10.5

44

9.5

27.9

11

44.5

10

28.3

11.5

45

10.5

28.6

12

45.5

11

29.4

13

47

12

30.2

14

48.5

13

31

15

49.5

14

31.8

16

50.5

15
Shoe sizes vary slightly from manufacturer to manufacturer. If measurements fall between sizes, buyers should choose the larger size. The width measurements can be used to find shoes with wider or narrower areas for the forefoot as follows:
B - narrow
D - medium (standard size)
2E - wide
4E - extra wide

Buying Men's Casual Shoes on eBay

Buyers looking for men's casual shoes online, whether slip-on or lace-up, can choose from a wide range of shoes on eBay. Buyers can start searching from the search bar available on eBay ' s home page. For example, a search for "boat shoes" lists all the available boat shoes on eBay. If a list is too long, buyers can quickly whittle it down by choosing from different criteria including size, brand, colour, and price range.

Before committing to a purchase, buyers should review a seller's return and exchange policy. This allows buyers to return or exchange a purchase if it is of the wrong size, colour, or otherwise not as expected. Buyers can also look for seasonal deals and offers on men ' s footwear of all kinds, including casual shoes. When choosing a seller, remember to look at the seller's profile page to see if it contains positive feedback from previous buyers.

Conclusion

Shoes have been worn for many centuries to protect feet from the environment. Today, shoes offer more than protection and are an essential part of every man's wardrobe. Casual shoes are shoes that can be worn with casual dress. Unlike more formal dress shoes, casual shoes are available in many different materials, colours, and styles. Casual shoes may be either slip-on or lace-up.

Slip-on shoes are easier to put on and take off, and are often worn without socks. Lace-up casual shoes range from classy saddle shoes that closely resemble formal "Oxfords", to laid back canvas sneakers. Whichever style buyers choose, they must first measure their feet in order to purchase the right size shoe. Buyers looking for casual men's shoes online can find a wide selection on eBay.

casual shoe|lace-up casual shoe|slip-on casual shoe|choosing casual shoes|types of casual shoes