HAD A YEAR OFF AS THE SNOW WAS ORDINARY IN 2009

BUT WILL BE BACK IN 2010 BIGGER AND BETTER IF WANT SOMETHING EMAIL US

SNOWBOARDS-R-US ** INTRODUCING AUSTRALIAS ONLY DEDICATED EBAY SNOWBOARD SHOP ** WE WILL STOCK THE BEST BRANDS AT THE BEST PRICES. FOR THE BEGINNER TO THE HARDCORE BOARDER. WE WILL HAVE THE BEST PRICES ON EBAY AUSTRALIA. FAR CHEAPER THAN RETAIL. We are open 9.00am - 9.00pm FROM LATE APRIL 2010 AEDST if you have questions just ask.OUR EBAY STORE
SNOWBOARD BUYING GUIDE
Buying a Snowboard is not as easy as it may seem. There are many inferior Types of Snowboards available in the market today. Thus, be extra careful in Selecting a Snowboard. Here are some Questions you should ask in Selecting the right Type of Snowboards appropriate for you and your Riding Style.
FREERIDE SNOWBOARDS are good all-mountain, park & halfpipe boards designed to float well on Powder.
FREESTYLE SNOWBOARDS are very responsive to the rider and are the best choice for beginners. For beginning riders it is always better to rent first before buying a Snowboard. Renting a board will allow you to try out a range of models and Brands of Snowboards. This will also help you find out the appropriate Riding Style for you. Most Ski or Snow Resorts and a lot of local sporting goods shops offer Snowboard rentals. But if you have decided to buy first then at least know what you are going to buy
ALL-MOUNTAIN BOARDS - are very popular as they allow you to do all the above styles without focusing or linmiting your choices
When Choosing a Snowboard, the main question should certainly NOT be, "How will this cool board look with the rest of my Snowboard Gear?"
You need to at least be familiar with several things about yourself, the Snowboards, and the different riding styles before you can choose a board that is suitable for you and your level. This guide will help you choose a board that will not only enhance your learning and performance in Snowboarding, but also Ensure your Safety on the Slopes.
How much am I willing to pay for my Snowboard?
Let's face it, your buying decision is directly related to how much money you are willing to spend on your Snowboard. There are roughly three classes to distinguish here:
* Entry Level Boards ($300-$450)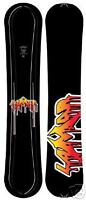 * Mid-Range Boards ($450-$799)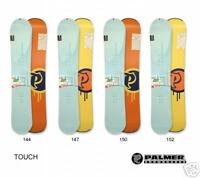 * Top End Boards ($800+ and up)
PLEASE NOTE SNOWBOARDS-R-US AIM TO BE ON AVEARGE 25-30% CHEAPER TAN THE ABOVE PRICES CHECK US OUT CLICK HERE
In general, cheaper boards will be heavier in weight and simpler in design. As boards get lighter and have more design specifications to fit certain styles of riding, they become more expensive. As you progress in your Snowboarding skills, you will learn which features a new snowboard should have and your demands will become more specific. It is highly advisable for beginning boarders to settle for a cheaper board because it will help them grasp their exact preferences. But least with us you can buy a cheaper board much cheaper and if want to advance buy the next level from us and save.
What is my Skill Level?
In Snowboarding, the skill level is divided into three types:
* Newbie - from total beginner to having a few days of riding experience
* Intermediate - comfortable with common riding techniques and starting to try tricks
* Advanced - comfortable with riding all pistes and off slope; advanced tricks and skills
What is my preferred Riding Style? You will learnn this as you gain experience. Another way of asking this question is where do you see yourself spending most of your time.
In the park, pipe than your a freestyle rider. Pick a board that is going to suit this style of riding.
If on the otherhand you see yourself carving up the mountains groomed and non-groomed (offpiste) runs than your a Freeride rider.
If cant decide or want to have the best of both worlds get an ALL-Mountain board and it will enable you to do all the above but without the same degree of expertise in any one area.
PLEASE ALSO NOTE THAT WHEN BEGINNING AND SETTIING UP YOUR BOARD YOU NEED TO DECIDE WHETHER YOUR A GOOFY OR NATURAL like in Surfing OR Skateboarding.
How do you decide well stand on the board, or even pretend, and decide would you like to ride facing down the mountain with your right foot forward then your a GOOFY, just like me. Or left foot forward down the mountain then your a NATURAL, or regular, which most people are.When you get better you can ride SWITCH which as the name implies allows you to go from one foot to the other by spinning your board around.
If cant decide check out the amazing SWIVLER with this you can be either

and the decision is easy
THERE IS NONE. Its in OUR EBAY STORE
Once you have evolved from a beginner to a more experienced boarder, you may want to choose a distinctive Riding Style and adjust your gear according to that choice. The riding style you prefer will definitely help determine the type of board you should buy. Although riding styles in Snowboarding have many subclasses, the above covers the avialable board styles
After you have decided on your ability and riding style, we can move on to the most important board buying decisions - board length and width.
How long should my Snowboard be?
Length is one of the most important characteristics of a Snowboard.
The length of a Snowboard is measured from the tip of the nose to the end of the tail. The length is usually measured in centimeters and often abbreviated to just the last two digits. Board length varies from 100cm to 180cm. To find the appropriate length for you, start by comparing the board length to your height. Although there are no dead set Rules in Selecting Board Length, the following are several guidelines to get you started.
When holding the board on its end:
* Short board should reach somewhere between your collar bones and chin. Shorter boards are easier to maneuver, great to be trained on, and often preferred by riders who do a lot of Snowboarding Tricks, park and Pipe Riding.
* Medium length should come up between your chin and eyebrows. This length is preferred by all around intermediate to advanced riders who ride a variety of terrain, including parks and steeps.
* Long boards should go from your forehead to several inches over the top of your head. Long boards are used for high-speed carving, deep Powder Snow Surface, and big mountain terrain.
Choosing the suitable board length is not only influenced by your height but also by your weight. Keep in mind that a Snowboard acts like a leaf spring - it has no clue how tall the person standing on it is. However, it does know your weight.
WEIGHT ?
Based on your weight or body structure, the following will help you choose the Right Length of Snowboard:
* Lighter people should have shorter, more flexible boards. This is because a lighter person on a longer board commonly has a hard time controlling the board and initiating turns.
* For an averagely built person, the board length should reach somewhere between the chin and your nose.
* Heavier people should have longer, less flexible boards. A short board isn't advisable for heavy riders because the board often have a tendency to "wash out" or perform poorly, especially at higher speeds.
* Freestyle riding is often done with a shorter board to allow better maneuverability
* Freeriding, deep snow, and racing boards will be longer in size
* For an All-Mountain Rider and Backcountry Rider, go longer for stability
You may also consider your aggressive or timid style. If you're the type of boarder who really attacks the hill, you'll want to increase the length of your Snowboard up to five centimeters from the average size. Then again, if your riding style is naturally slower in character, go down five centimeters. Still, keep in mind that one Snowboard doesn't do it all.
What Width should my Snowboard be?
Snowboard width is directly related to your foot size and to some extent, the Type of Snowboard Binding you will use. The width, or waist, of the board is measured across the skinniest section, from edge to edge. This is measured in either centimeters (cm) or millimeters (mm), and can be found in the board's specifications right under the waist width.
To find the appropriate board width for you, stand on a board that is flat on the ground. Strap or step into your bindings, or place your feet, in your boots, exactly how you would have them when you ride. Standing in a riding position, your Snowboard Boots should be as flush as possible over the edges of the Snowboard. If your toes and heels don't come close to the edge, you won't be able to apply proper pressure to your edges during a turn.
If, on the other hand, your feet hang too far over the edges of the Snowboard, your toes or heel may catch in the snow while turning and send you reeling (this is sometimes referred to as "toe and heel drag"). Toe and heel drag is of major concern for all riders especially since drag will also make it difficult for the rider to carve on his edges.
Thus, matching a Snowboard's width to your foot/boot size is crucial. Narrow Snowboards are easier to maneuver, initiate turns much faster, and are much quicker. Conversely, wider Snowboards are slower, more stable, and respond well in deep snow. It's important to make sure you get a board wide enough to prevent your heel and toes from dragging especially when performing a turn.
* If you have big feet, you should buy wider Snowboards or adjust the angle of their feet or buy a SWIVLER which acts as a riser to lift you 10mm above the board thus giving you more angle to work with
check them out here.OUR EBAY STORE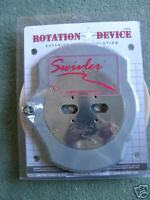 . Wider boards are made for stability, for deep snow, and to accommodate riders with large feet.
* Likewise, for riders with small feet, you should select narrow Snowboards
* For men and heavier people, choose wider Snowboards
* For women and riders with smaller feet, choose small-waisted Snowboards
How Flexible should my Snowboard be?
There are two kinds of flexibility for a snowboard:
* Torsional Flex. This is the flex across the width of a Snowboard, between the two edges. The torsional flex defines how well a board will hold on its edge. More torsional flex will make it easier to twist the board which is important in sharper turns. But too much torsional flex would not allow the board to arc fully and would take a lot of effort to initiate a turn. On the other hand, not enough torsional flex would make it difficult to keep the Snowboard on its edge during the completion of the turn.
* Longitidunial Flex. This indicates how flexible the Snowboard is from tip to tail. Having a balanced flex pattern will allow the board to ride and carve a turn evenly. In contrast, an unbalanced flex pattern (either the board's nose is softer or the tail is stiffer) allows the rider to get onto the other edge faster since it tends to accelerate the board out of the turns quicker. A soft, flexible Snowboard is great for beginning riders, especially for kids, since a flexible board will turn more quickly and with greater ease at low speeds than a stiffer or longer board. Also, it requires less technique and strength.
Freestyle riders need more flexible Snowboards for more board control and maneuverability.
On the other hand, Freeriders, especially Carvers, need stiffer boards to keep their boards under control in higher speeds. This is because stiffer Snowboards with rigid torsional flex are better on groomed runs and open terrain, as well as at high speeds.
Regardless of whether you're a Freestyler, Freerider, or Carver, keep in mind that the softer the Snowboard, the easier you can maneuver it.
In general, Snowboards are comparatively softer as they get shorter. Still, you will find variations in flex that can affect your performance.
Typically, if you have a lighter frame (50kg to 60kg) you should go for a softer board.
If you are averagely built (60 to 75kg), look for a medium-flex board.
Accordingly, heavier people (75kg and above) need stiffer boards.
How Deep should the sidecut on my Snowboard be?
The sidecut's depth determines your Snowboard's ability to turn. In general:
* A very shallow sidecut allows for longer, sweeping turns and easier maneuverability and control. All-mountain boards have shallower side cuts.
* A deeper sidecut makes the board easier and faster to turn which is why beginner boards often have a deeper sidecut. This is also best for Freestyle riding.
To summarize, it is easier to ride on a soft-flexing, gradual sidecut, all-mountain Snowboard. On the other hand, it is harder to ride a stiffer-flex, aggressive sidecut, Freestyle board with scores of combinations in between.
Keep in mind that these are just general guidelines to get you started. Your personal preference can often sway your decision of what Type of Snowboard to buy. HOPE THIS HELPS BUT PLEASE NOTE THIS GUIDE IS INTENDED AS A GENEARL GUIDE ONLY NOT AS SPECIFIC ADVICE TO BE USED IN YOUR PERSONAL CIRCUMSTANCE. .
Snowboarding is an inherently dangerous sport but with acre it can and is much safer so follow all safety warnings - especially BUY A HELMET
IF YOU HAVE ANY QUESTIONS PLEASE EMAIL US @
snowboards-r-us@iinet.net.au
if you feel any of above is inaccurate or out of date please let us know and we will update this guide. Because we are not experts so we can all learn new things all the time and help others into this great sport.

IF AFTER ALL YOU HAVE READ AND YOU THINK YOU KNOW WHAT TYPE SIZE BOARD YOU WANT THAN CHECK OUT OUR EBAY SHOP FOR THE BOARD AND BINDINGS THAT YOU NEED JUST CLICK THE LINK BELOWOUR EBAY STORE