I can still remember the moment I wanted to be a dj. I was at a Deejay Battle Competition in Kings Cross, Sydney
and I saw people do amazing things on two turntables which I could never imagine. I knew straight away what I
wanted to do it. Deejaying is a lifestyle and can only be sustained by passion. If you haven't got the passion for
it, you just won't last.
Still think you got what it takes?? Well here is my beginners guide to deejaying equipment:
TURNTABLES OR CD'S
I believe that a real deejay uses turntables. I don't mean to disrespect deejays that use CD's but if you ever get
the chance to see a battle dj competition you will understand straight away. If you want to take it seriously then
you have to consider making the investment into turntables and vinyl. Its worth it!
There is only turntable to use... Technics 1200 or 1210. Don't bother with other brands. Even though they may
manufacturer other quality dj products, the Technics Turntable is by far the best and most reliable deejay tool.
Before using the turntable make sure to ask other deejays and sound technicians on how to setup your turntable. The
advice may vary but there is no doubt that they have a better understanding of the deejay tool than the manual does.

NEEDLE & CARTRIDGE
Along with the turntable you will also need cartridges and needles. This is the component at the end of the arm.
Once you become a seasoned deejay you will develop your own preference. To start off with use the Stanton 500AL.
It is the most basic needle and cartridge setup but it is the best in my mind. It is durable and can withstand a
lot of wear, much more than more expensive needles. But like I said, the needle and cartridge is a matter of
preference and trialing several setups will help you decide which is best for you.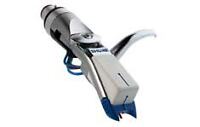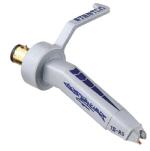 MIXER
The other most important deejay tool that a good deejay needs is a good quality mixer. This is mainly determined by
the genre of music that you will play. Either way get ready to spend some money. Anything less that $500 for a new
mixer is not worth your while if you are serious about deejaying. I know its tough to get that kind of money but if
you do get a good mixer it will pay off in your skills.
If you plan to play dance, house, techno etc (BPM > 120) then it would be best to purchase a mixer with more than 2
channels. You will also get use out of effects and kill switches. Some of the best brands are Pioneers, Rane &
Allen & Heath.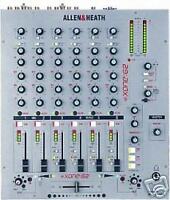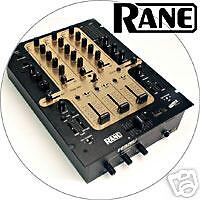 If you plan to play RNB and Hip Hop, it's probably best to invest into a good battle mixer. This consists of a 2
channel mixer with an adjustable cross fader. The adjustable cross fader allows the deejay to do all the tricks and
scratches. It also allows the deejay to move into mixing mode if necessary at a party. You won't be able to do the
scratches with out a quality mixer with an adjustable cross fader. Some of the best brands are Vestax, Technics &
Rane.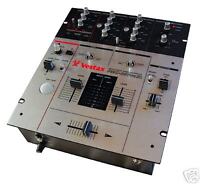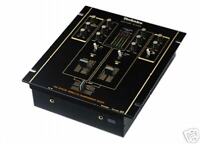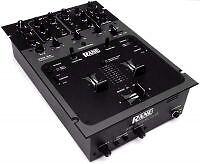 The best place to buy your vinyls is on the internet. Gone are the days of hanging out at your favorite record
store with other deejays chatting about last weekends gigs. It is probably the saddest thing that has happened as
the online world has developed. But there are advantages. Deejays in Australia now have access to vinyl from
America and Europe as soon as they get released in those countries. The best vinyl website I have come across are:
- juno.co.uk
- djcity.com (Rnb, Hip Hop)
So there you have my beginners guide to deejaying. I hope it was helpful in some way. My advice is to really take
it seriously and practice as much as you can. Don't underestimate yourself and don't underestimate other deejays
skills. Always respect deejays that you play along side with and respect the deejays that have come before you.
They have done it all. Always remember that there will always be deejays with better skill than you but don't let
that deter you from defining your own style. Once you find your own style of playing people will respect you for
the work that you have put in.
Cheers